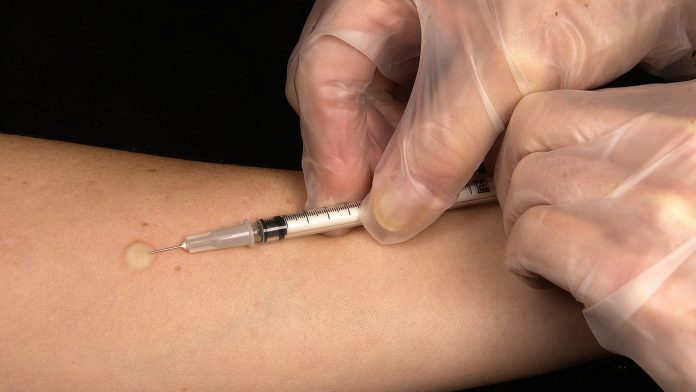 The uptake of flu vaccine among high-risk groups has dropped in Europe, and there are concerns that low uptake will make it harder to protect people during the next annual epidemic.
These are the results of the first comprehensive overview of seasonal flu vaccine coverage in the European region of the World Health Organization (WHO) between 2008/09 and 2014/15, conducted by the European Centre for Disease Prevention and Control (ECDC).
Who is at risk of influenza?
The number of annual deaths of respiratory diseases associated with seasonal flu in the WHO European Region is estimated at over 44,000 by the WHO and partners, out of a total of up to 650,000 global deaths.
According to annual surveys funded by the WHO and ECDC, although over 75% of these deaths in Europe are among people aged 65 years or over, vaccine uptake remains low.
The importance of the flu vaccine
Dr Zsuzsanna Jakab, WHO regional director for Europe, said: "Vaccination is the most effective measure to prevent severe disease caused by influenza. However, according to our research, influenza vaccination uptake has been steadily declining in a number of countries in the European Region.
"This is of serious concern now for people at higher risk of severe consequences, especially older people, and in the future potentially for the entire population, as the production of pandemic vaccines is closely linked to seasonal vaccine use.
"I urge European countries to increase vaccination coverage to hit the goal of 75% uptake among older and other at-risk people."
Declining demand in certain areas
The overview found that in the lower resourced countries of the region, where influenza may not be considered a high-priority disease, the low coverage is the direct result of limited vaccine procurement.
However, where vaccines are widely available, the uptake has been low or dropping. This is due to a number of factors, ranging from lack of confidence in vaccines and health authorities to complacency and lack of recommendations by healthcare workers.
What are the issues for other at-risk groups?
Half of the countries in the WHO European Region are vaccinating fewer than one in three older people.
For other at-risk groups, the overview found:
Coverage was below 40% among people with chronic illnesses, despite the influenza vaccination being recommended for this group in most countries;
Reported uptake was as low as 40% among healthcare workers; and
Half the countries reported an uptake of the influenza vaccination of less than 10% among pregnant women.
The overview appeared in a peer-reviewed scientific article published in Vaccine in January 2018.