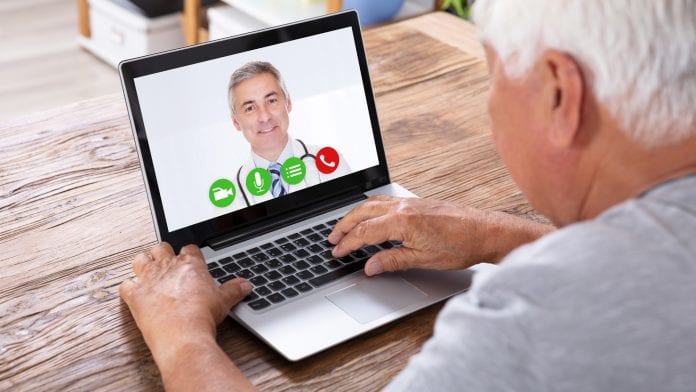 The Helsinki Service Centre, Palvelukeskus, is creating tech-enabled tools for senior citizens to manage their wellbeing and tackle problems of loneliness
Across Europe, the population is ageing rapidly. In Finland, this is particularly true with over 22% of residents over the age of 65. The figure is only expected to carry on growing over the next decade according to Statistics Finland. It is also expected that in 50 years, a third of the country will be classed as a senior citizen.
As well as tackling the problem of loneliness with virtual groups, the remote care tools will enable Finnish seniors to chat with nurses and doctors and use smart medication dispensers to enhance their wellbeing.
Jere Finne, development manager, Palvelukeskus Helsinki, said at a media event in June: "At least here in Finland, home is really important; it's kind of a sacred place. Our customers want to stay as long as they can, and that is what we are trying to provide to them."
Helsinki's Social and Healthcare Services evaluate patients to make sure they are a good fit for virtual care. Some of the most popular reasons for the remote healthcare visits are for medication assessments and general health and wellbeing checks.
The district's Social and Healthcare Services evaluate patients to make sure the client is a good fit for virtual care. The evaluation is based on the patient's medical needs and not their technical abilities, however, the services ensure the tech is as easy to use as possible. Currently, the most popular reasons for the virtual visits are medication adherence and general wellbeing checks.
Finne explained: "We don't make intelligent homes; we make homes that support safety [and] independent living at home, all of the devices and services are implemented into the background, almost as though they are invisible."
Although combatting loneliness is not the main focus of the digital service, seniors are now able to access various group activities. According to Finne, one of the most popular programmes is the lunch programme. Here, participants can video chat their friends during lunch and can also take part in exercise groups, religious sessions and cultural events.
Whilst this digital service is on the rise in the nation's capital, Helsinki's Digital Service Centre is always on the lookout for new technology to implement to make a senior citizen's life that little bit easier.