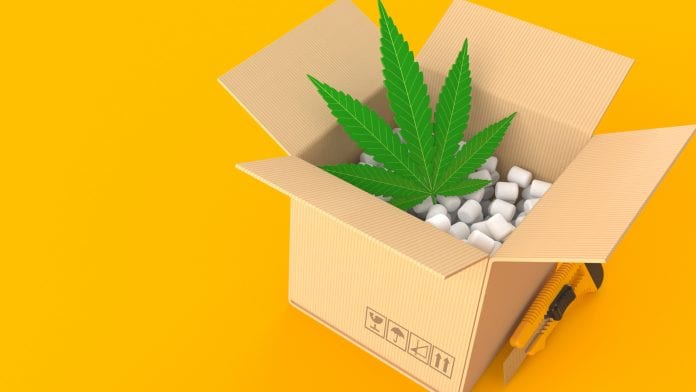 Tilray has signed an agreement for a 2.5 tonne export agreement with Canndoc to address growing demand for medical cannabis in Israel.
Tilray, a global pioneer in cannabis research, cultivation, production and distribution, recently announced it has entered into a strategic agreement with Canndoc, through its wholly-owned subsidiary Tilray Portugal, to export a wholesale shipment of up to 2.5 tonnes of medical cannabis from Portugal to Israel.
The shipment is the first medical cannabis import allowed into Israel.
Did you know that Tilray are Partners with Medical Cannabis Network? Click here to learn more about our partner's expertise in research, cultivation, production and distribution.
Breakthrough for the Israeli market
Founded in 2008 in Herzliya, Israel, Canndoc is an Israeli Medical Cannabis Agency (IMCA) permit holder for the manufacturing of medical cannabis in Israel and is the country's first public company in the field.
Canndoc has been active for more than 10 years in researching, developing, cultivating and marketing medical cannabis to thousands of patients under a wide range of medical indications approved by Israel's Ministry of Health.
Ehud Barak, former Israeli Prime Minister and Chairman of the Canndoc Board of Directors, said about the agreement: "This enables the two companies to offer a broad product range for Israeli patients and patients worldwide in the near future."
Brendan Kennedy, Tilray's Chief Executive Officer, said: "To be able to import medical cannabis into Israel for patients in need is truly a historic moment not only for Tilray, but the whole industry."
"We're incredibly honoured to partner with Canndoc to help increase patient access in Israel while becoming the first to ship medical cannabis into the country for commercial use. Israel represents our fifteenth export country and the second shipment from our EU Campus in Cantanhede, Portugal."
Tilray was the first licensed medical cannabis producer to successfully export medical cannabis from North America and import medical cannabis products into the EU in 2016.
In addition to the Tilray-Canndoc Israel supply agreement and to further support the Israeli medical cannabis market expansion, Tilray has also agreed to purchase up to 5 tonnes of GMP-certified whole flower from Canndoc beginning in mid-2020.
If future Israeli regulations allow, the whole flower will be shipped to Tilray's Portugal facility and turned into GMP-certified finished product to distribute across Europe. Otherwise, the whole flower will be developed into finished medical cannabis and distributed as a Tilray-Canndoc branded GMP-certified finished product in Israel to further support local supply needs.