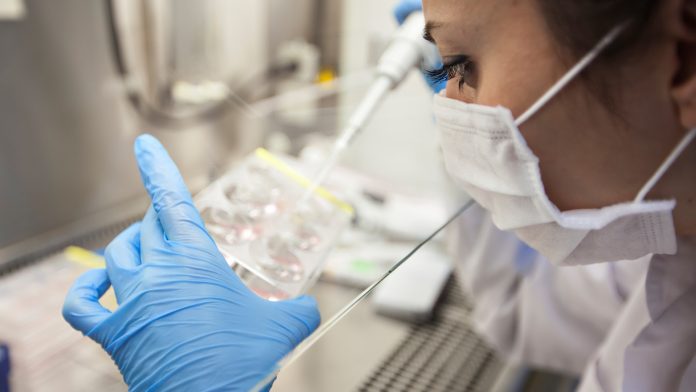 The National Institute for Health and Care Excellence (NICE) has approved a new HIV treatment that can be injected rather than taken orally in a pill form. 
Human immunodeficiency virus (HIV) is a virus that infects cells in the immune system. If HIV is not treated, it can cause the immune system to become severely weakened. There are two types of HIV: HIV-1 and HIV-2; however, HIV-1 is most common, with 95% of HIV patients in the world having this form. HIV treatment includes the daily use of antiretroviral drugs that prevent the virus from infecting new cells and making more of itself. 
It is estimated that around 13,000 people will now be eligible for HIV treatment with cabotegravir with rilpivirine in England. 
Managing and treating HIV with oral drugs
HIV cannot be cured currently; however, it can be managed using antiretroviral drugs. This medicine is taken daily and helps to prevent further damage to the immune system. 
A combination of HIV drugs is used due to how quickly HIV can adapt and become resistant. HIV treatment is often combined into a single pill, known as a fixed-dose combination, although these can be more costly to prescribe. 
Currently, HIV treatment is individual to the patient as different combinations of medicines work for different people. Measuring whether treatment is working can be accomplished by checking the amount of HIV virus in the blood (viral load). Once it can no longer be measured, it is known as undetectable. Most people who take daily HIV treatment reach an undetectable level within six months of starting medication. 
Injectable HIV treatment
Cabotegravir (also called Vocabria and made by Viiv Healthcare) with rilpivirine (also called Rekambys and made by Janssen) is recommended as an option for adults with HIV-1 infection when antiretroviral medicines that are treating HIV-1 has kept the virus at a low level and where there is no evidence to suspect viral resistance, and no previous failure of other anti-HIV-1 medicines called nonnucleoside reverse transcriptase inhibitors (NNRTIs) and integrase inhibitors (INIs). 
Clinical trial results show that cabotegravir with rilpivirine is as effective as oral antiretrovirals at keeping the viral load low. 
Both cabotegravir and rilpivirine are administered as two separate injections every two months, after an initial oral (tablet) lead-in period. 
Meindert Boysen, deputy chief executive and director of the Centre for Health Technology Assessment at NICE, said: "Despite scientific advances, HIV is still incurable, but the virus can be controlled by modern treatment. However, for some people, having to take daily multi-tablet regimens can be difficult because of drug-related side effects, toxicity, and other psychosocial issues such as stigma or changes in lifestyle. The committee heard that stigma remains an issue for people living with HIV and can have a negative impact on people's health and relationships.  
"We're pleased, therefore, to be able to recommend cabotegravir with rilpivirine as a valuable treatment option for people who already have good levels of adherence to daily tablets, but who might prefer an injectable regimen with less frequent dosing. The FAD has been sent to consultees for this appraisal who have the opportunity to appeal against it. If no appeals are received, NICE expects to publish final guidance on cabotegravir with rilpivirine for treating HIV-1 infection in January 2022. Commissioners will then need to comply with the recommendations in the guidance within three months of its date of publication." 
Recommended Related Articles