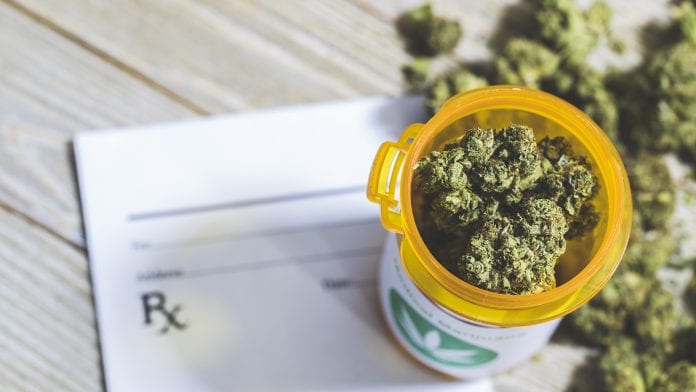 Sapphire Medical Clinics is the first medical cannabis clinic to be approved by the Scottish regulator, Healthcare Improvement Scotland.
Sapphire Medical, which was the first clinic to be granted approval by the Care Quality Commission (CQC) to operate in England, has now received Healthcare Improvement Scotland (HIS) registration. The landmark move makes Sapphire Medical the first clinic to be authorised to provide safe access to medical cannabis for patients in Scotland.
Initial appointments will be available from today (22 March).
Authorised cannabis access
Since the COVID-19 pandemic began, Sapphire has been providing telemedicine appointments to patients in England and today's approval allows both face-to-face and telemedicine consultations to be offered in Scotland too.
The clinic is located at One Allan Park Wellbeing Clinic, in the Central Belt of Scotland in the city of Stirling, making it easily accessible to those living in Edinburgh, Glasgow, and surrounding areas.
Susan Beckley, of  Forres,  is waiting for an appointment at Sapphire Medical Clinics Scotland as she suffers with multiple sclerosis and chronic pain. She said: "Now Scottish patients like myself can access legal medical cannabis with the peace of mind we are being treated by specialists within a HIS-regulated clinic. This option could be life changing for patients."
Andie Connolly-Brown, of Edinburgh, lives with complex PTSD and anxiety for which she has tried a range of conventional therapies. She said: "Having access to medical cannabis is a lifeline for me. Today's news that Sapphire Medical Clinics are now registered with Healthcare Improvement Scotland is timely, my anxiety in particular has been made worse by the COVID-19 lockdown so safe and affordable access to medical cannabis is welcome."
For patients whereby cost is a barrier, the Sapphire Access Scheme offers affordable consultations to patients who enroll in the UK Medical Cannabis Registry, a clinical database set up to collect high-quality data on treatment outcomes, side-effects, and a range of health outcome metrics.
Dr Mikael Sodergren, Managing Director of Sapphire Medical, said: "We are delighted to be the first clinic to be registered with HIS, which is a testament to the robust clinical governance framework we have established in evaluating patients for treatment with medical cannabis. By capturing clinical outcomes through the UK Medical Cannabis Registry, we will significantly contribute to the evidence base and ultimately allow more patients to benefit from medical cannabis as a treatment option."