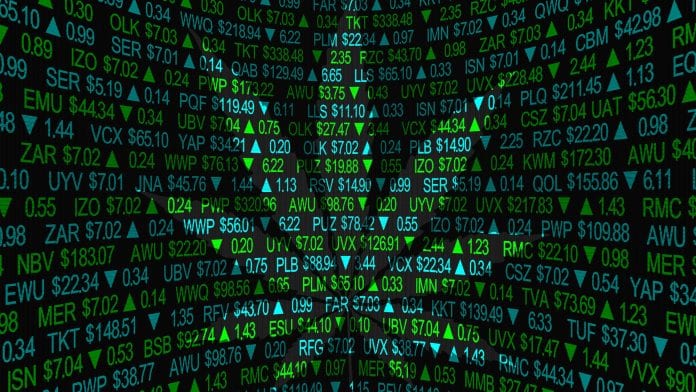 The Medical Cannabis and Wellness UCITS ETF (CBDX) is the first medical cannabis Exchange Traded Fund to be listed in Europe.
European company, HANetf, has announced that Canadian based asset manager, Purpose Investments, has launched its first UCITS Exchange Traded Fund (ETF) through HANetf's unique white-label ETF platform – The Medical Cannabis and Wellness UCITS ETF (CBDX).
CBDX will launch the week of the 13 January on Deutsche Boerse, becoming the first and only European UCITS ETF to deliver targeted exposure to the rapidly expanding medical cannabis industry.
CBSX is domiciled in Ireland and has been passported for sale into the UK and Italy.
The Medical Cannabis and Wellness ETF
The Medical Cannabis and Wellness UCITS ETF offers targeted exposure to the medical cannabis industry, which has gone through a massive transformation and growth in the last two years.
Medical cannabis and Cannabidiol (CBD) products which are used to treat conditions such as cancer, epilepsy, and chronic pain and are now legal in over 40 countries with more countries expected to follow suit.
In Europe there are now 28 countries with some form of medical cannabis legislation, with the UK being the largest producer and exporter of medical grade cannabis in the world.
As of 2018, the global medical cannabis market size was US $13.4bn (~€12.06bn). Experts predict that the market is expected to reach a value of US $148bn by 2026, exhibiting a CAGR of 26.4%.
Purpose Investments are a leading Canadian ETF and asset management company with over $8bn (CAD) in assets under management (AuM) as of December 2019 across a range of ETFs and traditional funds.
Purpose Investments launched a cannabis fund in Canada in 2017, the Purpose Marijuana Opportunities Fund, and have a have a deep understanding of this exciting, high growth industry sector.
Som Seif, CEO of Purpose Investments commented: "The medical cannabis industry was pioneered in Canada, and we're thrilled with the opportunity to partner with HANetf to take what we have learned from our Purpose Marijuana Opportunities Fund (MJJ) to Europe.
"We believe that the cannabis sector is still in the infancy stages of a multi-year growth phase and that there is ample opportunity for innovation and new discoveries. We are very excited to embark on this journey with HANetf in a global investor market."
Sub-sectors
Tracking the rules-based Medical Cannabis and Wellness Equity Index, provided by Solactive, the CBDX ETF consists of publicly listed companies conducting legal business activities in the medical cannabis, hemp and CBD industry across nine thematic sub-sectors:
• Producers and suppliers of medical cannabis;
• CBD focused biotech companies;
• Hydroponics and equipment suppliers;
• Producers of medical cannabis consumer products;
• Companies leasing property to medical cannabis growers;
• Software solutions for medical cannabis producers;
• Companies with an investment focus on medical cannabis;
• Hemp and CBD consumer goods suppliers; and
• Service providers, including equipment, manufacturing and processing.
The constituents go through an in-depth legal, due diligence process and only include equities listed on major stock exchanges such as the NYSE, Nasdaq, TSX and TSX-V.
The fund is fully physically replicated with a TER of 80 bps.
Hector McNeil, co-Founder and co-CEO at HANetf, said: "Medical cannabis is an emerging industry with huge growth potential and significant investor interest, and CBDX provides a unique opportunity for investors to access this nascent industry through a rigorously screened, liquid and diversified portfolio.
"Up until now, European investors have experienced restricted access to the cannabis market. With the launch of this truly innovative ETF, there is now a product for investors who want exposure to the cannabis industry through a pre-screened basket of Cannabis securities and in a regulated UCITS ETF.
"Due to the operational and legal due diligence that has gone into developing this truly innovative ETF, investors can readily access an investment vehicle which can significantly reduce their legal risk versus investing directly in single cannabis securities.
"It is also is a great way to diversify, as investors don't need to research each individual security, and the ETF may help to withstand the short-term volatility of individual securities, potentially making for a lower risk, longer-term investment."