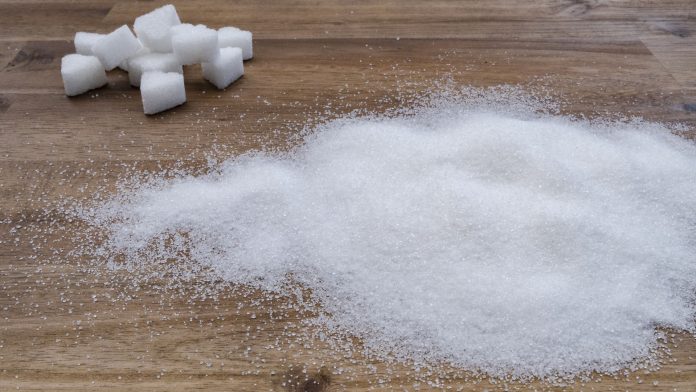 Public Health England (PHE) has published the first assessment of progress for the government's sugar reduction programme, revealing how the food industry has done in reducing the amount of sugar children consume in everyday foods.
In August 2016, the government made plans to reduce childhood obesity by challenging the food industry, which includes retailers, manufacturers, restaurants, cafes and pub chains, to have a sugar reduction of 20% in a range of products by 2020, with a 5% reduction in the first year.
In the assessment report it revealed an encouraging start from retailers and manufacturers, who achieved a 2% reduction in both average sugar content and calories in products likely to be consumed in one go.
A positive start
Despite this not meeting the 5% ambition, PHE recognises there are more sugar reduction plans from the food industry in the pipeline; therefore, some changes have not yet been captured in the data.
There were eight food categories measured for progress and the release from PHE showed:
There have been reductions in sugar levels across five categories;
Yoghurts and fromage frais, breakfast cereals, and sweet spreads and sauces have all met or exceeded the initial 5% sugar reduction ambition; and
Sugar levels are generally the same across all sectors; however, for the eating out of home sector, portion sizes in products likely to be consumed in one go are substantially larger – on average more than double – than those of retailers and manufacturers.
Retailers and manufacturers have also reduced calories in products to be consumed in one go, with ice cream, lollies and sorbets, as well as yoghurts and fromage frais having their average calories reduced by over 5%.
Other changes
In response to the government's Soft Drinks Industry Levy (SDIL) there are some improvements reported, with sugar being reduced by 11% and average calories per portion by 6% by retailers and manufacturers.
Data also shows people are buying more drinks that have sugar levels below the SDIL cut-off of 5g per 100g.
By mid-2021, the drinks industry has been encouraged to:
Reduce sugar in juice-based drinks (excluding single juice) by 5%;
Cap all juice-based drinks (including blended juices, smoothies and single juices) likely to be consumed in one go to 150 calories; and
Reduce sugar in milk (and milk substitutes)-based drinks by 20% and cap products likely to be consumed in one go to 300 calories.
Further progress in the pipeline
Duncan Selbie, chief executive at PHE, commented: "We have seen some of the food industry make good progress, and they should be commended for this. We also know that further progress is in the pipeline.
"However, tackling the obesity crisis needs the whole food industry to step up, in particular those businesses that have as yet taken little or no action."
The next report on the sugar reduction programme's progress is due in spring next year.
Press release: Public Health England