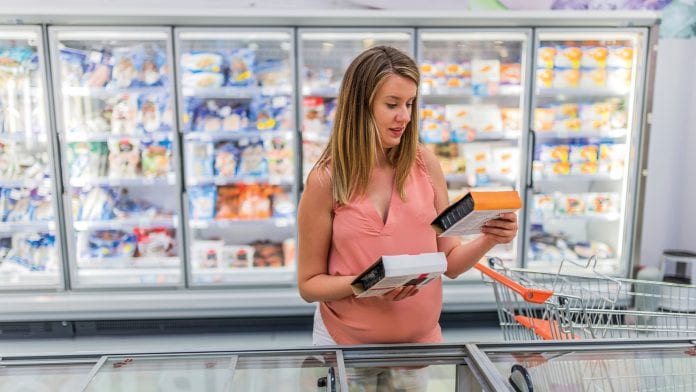 Professor Markus Peck, of United European Gastroenterology, highlights the importance of food reformulation for improved digestive and public health.
Food reformulation and related efforts to make the eating habits of Europe's citizens healthier have been subject to intense discussions at EU level. Europe is challenged by the rise of obesity, increased alcohol consumption and prevalence of Western diets. Lifelong digestive disorders like irritable bowel syndrome affect more than one in ten people and result in high losses of productivity, impacting our societies in terms of economics as well as health. How can we change food systems to produce high-quality and healthy food?
Obesity in Europe
Obesity and weight problems are increasing at a frightening rate in the vast majority of EU Member States, with estimates that over half of the EU's population aged 18 and above were overweight in 2014.
A serious public health concern, obesity is a key factor in the development of many gastrointestinal conditions, including inflammatory bowel disease, gastro-oesophageal reflux disease and digestive cancers, with the latter responsible for almost one in three cancer-related deaths in the EU. Obesity is a health risk that is quickly overtaking tobacco as the leading preventable cause of cancer and significantly threatens the sustainability of public healthcare systems. It has been estimated to cost the EU €70bn annually through healthcare costs and loss of productivity, which adds to the urgency in developing policies and actions to halt and reverse this alarming trend.
The challenge of modern diets
A third of the most common cancers could be avoided by changing lifestyle and dietary habits. Therefore, achieving a balanced diet should be considered as one of the most important modifiable risk factors in the prevention of digestive cancers and diseases.
Diets across Europe have, over recent decades, shifted towards a substantial rise in the consumption of processed and ultra-processed foods – foods that have been purposefully modified prior to consumption. These foods are often nutritionally unbalanced, eaten in excess and, as a result, reduce the intake of natural, healthier foods. Ultra-processed foods, which include packaged snacks, soft drinks and ready-meals, are often high in saturated fat, salt and sugar and low in vitamins and fibre.
Members of the public now spend less time preparing meals with fresh, sustainably produced foods and, as a result, rely on pre-made foods, which are often more convenient and cheaper to purchase. Supermarket sales and household food expenses demonstrate that ultra-processed foods now contribute to up to half of our total daily energy intake. As well as an association with obesity, increases in the proportion of ultra-processed foods in the diet have been linked to an increase in the risk of cancer.
The case for food reformulation
With growing evidence on the negative effects of processed and ultra-processed foods, we must prioritise strategies that focus on shifting the increasing demand for and reliance on these products. One key method is through food reformulation, which involves reducing the levels of saturated fat, salt and sugar in processed foods.
Stringent regulations for the reformulation of food are urgently needed to ensure both children and adults have access to high-quality, nutritious products. As well as research and education outlining the benefits of food reformulation, advocacy and government regulation must incentivise the food industry and set targets to help reduce the consumption of unhealthy foods.
Healthy recommendations include less than 5g of salt per day and less than 10% and 1% of total energy intake per day of sugar and trans-fats respectively, and manufacturers should be encouraged to produce foods with low salt, sugar and trans-fat content.
In September 2018, the Commission issued a draft regulation limiting industrial trans-fats in foods to 2% of total fat content. UEG welcomes the draft proposal, but the implementation period could have been shorter, with food companies having to comply fully by April 2021.
Restricting the marketing of ultra-processed foods, which are often targeted towards children, should also complement food reformulation. Prohibiting the advertisement of foods that do not meet nutritional standards will encourage compliance from manufacturers and, in turn, limit public exposure to the promotion of unhealthy foods and beverages.
Time for change
UEG's third European Digestive Health Summit,1 held on 28 November in the European Parliament, highlighted the importance of reformulating processed foods for improved digestive and public health. The meeting, which included the opinions of leading digestive health experts and policymakers, demonstrated the current pitfalls associated with processed foods and how co-operation between science and industry is crucial to ensuring a healthier continent.
The economic burden of treating obesity is simply too great for the EU and tackling this must be a priority in public health policy and action, both at EU and Member State level. We now have a prime opportunity to create change and improve public health throughout the EU by encouraging improved nutrition, including a reduction in the intake of processed foods, to combat levels of obesity and provide the children of today with a bright and positive future for tomorrow.
About the author
Professor Markus Peck is chairman at the Department of Internal Medicine and Gastroenterology (IMuG) at Klinikum Klagenfurt am Wörthersee in Klagenfurt, Austria, and chairman of the Public Affairs Committee of United European Gastroenterology (UEG).
References
The Digestive Health Summit provides an annual platform for dialogue between scientists and policymakers on topical digestive health issues and is hosted by the European Parliament Interest Group on Digestive Health.
Professor Markus Peck
Chairman
UEG Public Affairs Committee
Tweet @my_UEG
www.ueg.eu
This article will appear in issue 8 of Health Europa Quarterly, which will be published in February 2019.