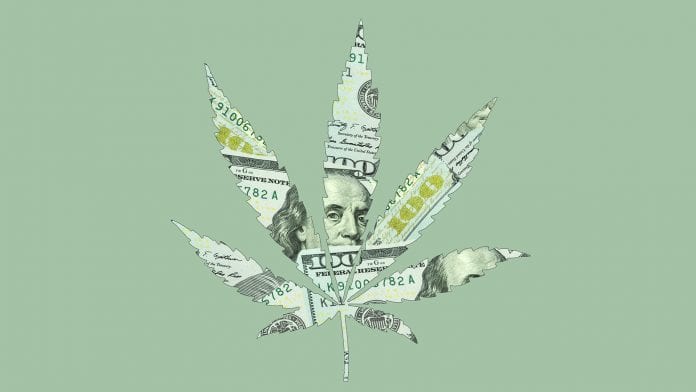 A 200-year-old company has listed on a junior London stock market – raising over $5m for its growth into Europe.
Freyherr International plc is the UK parent company of a group engaged in the production of medicinal cannabis, cannabis cultivation and the production of cannabis dosing and dispensing packaging. The company's operations are centred in Slovenia and the Group principally operates within the EU.
The company was co-founded nearly 200 years ago and had since established itself as a leading pharmaceutical company in Slovenia. Now, Freyherr International is the parent company of a group of medical cannabis companies and is seeking to embrace high-quality cannabis.
NEX exchange
Earlier this year Freyherr International was admitted to NEX Exchange stock exchange in London and trading in the company's shares started on August 13.
So far 2019 has been a year of consolidation and re-structuring as the Freyherr International Group became fully formed with Patron becoming a wholly owned subsidiary of Freyherr d.o.o. and with Freyherr d.o.o. completing the purchase of its 30% minority interest in Freyherr Pharma d.o.o. for shares at the Admission price.
Cultivation and growing
The company – which sells its products in over 700 pharmacies across Slovenia, the Netherlands, Austria, the UK and more – has a total of 20 hectares of hemp in Slovenia and two hectares of medical cannabis growing in North Macedonia.
Company boss Tomaž Frelih said that the company will use the $5m to develop its business model in other jurisdictions and to upgrade its facilities.
He also said the company will be focussing on cannabinoid research, development and production of high-quality medicinal cannabis and CBD products, as well as development from cultivation to the end product.
Three operating companies
Freyherr d.o.o. has expertise in the cultivation and harvesting of cannabis as well as the formulation, marketing and distribution of cannabis and cannabis derived concentrates and extracts. It is currently growing cannabis in Slovenia and has invested in various cannabis production facilities in other jurisdictions.
Freyherr Pharma d.o.o. is the analytics and pharmaceutical arm of the Group and holds an EU GMP certificate. It operates from its own certified building and manufactures CBD products for the Group and produces white label CBD products supplying them to various EU countries.
Patron d.o.o. is the dosing and dispensing arm which has been trading since 2015 it markets products suitable for dispensing concentrates and extracts of all sorts of nutritional and pharmaceutical products. The company also offers cannabinoid analysis to identify the THC, CBD, or CBN levels in a given extract, concentrate or plant.