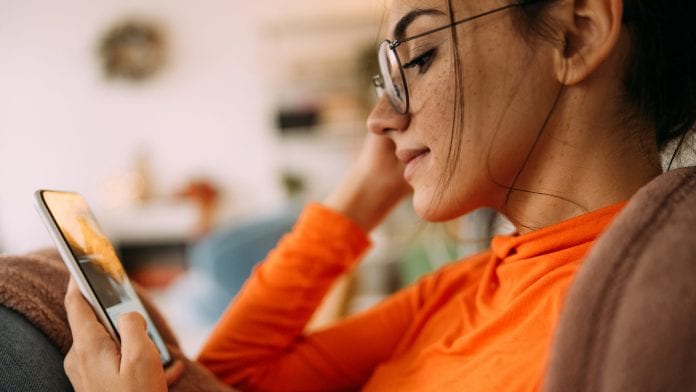 Swiss company Ypsomed is committed to driving innovation in diabetes treatment.
Innovation, reliability, and design have always been characteristic traits of Swiss company Ypsomed and its contribution to insulin therapy. The company's journey started with the introduction of the world's first micro insulin pump, and it has now expanded its range to introduce a system of automated insulin delivery which can be fully controlled using a smartphone.
Ypsomed has been innovating insulin therapy for 35 years. Founded in the idyllic region of Emmental, the company started its journey in 1984 by introducing the world's first micro insulin pump to the market. With the goal of making medical self-treatment a matter of routine for people with diabetes, Ypsomed created a small and lightweight insulin pump, which is easy and intuitive to use1. The mylife YpsoPump was developed with user's essential needs in mind, and features the best of 35 years of Swiss medical device engineering.
mylife Loop Program
In 2021, Ypsomed is continuing its journey towards the introduction of the three features of its mylife Loop Program2.
The first step is the incorporation via a smartphone application of the Dexcom G6 Continuous Glucose Monitoring (CGM) System3, which enables diabetic users to monitor and manage their treatment directly through their phone. With a second step comes remote bolus delivery via smartphone without touching the insulin pump itself. Finally, the system will offer an algorithm-supported automated insulin delivery which will offer users the opportunity to 'loop' their treatment.
mylife Assist
mylife Assist2 is an app-based integration of the Dexcom G6 Continuous Glucose Monitoring (CGM) System, which enables people with diabetes to continuously manage their therapy via their smartphone. It facilitates and simplifies the process of therapy management by providing users with the relevant data pertaining to their therapy at a glance on their smartphone. The integration of Dexcom G6 enables patients to receive glucose values in real time, which they can use to calculate suggested boluses directly in the mylife App. The mylife App delivers further support to users with targeted alerts in the event of high or low glucose values.
With the integration of the Dexcom G6 system, users of the mylife YpsoPump system can easily and discreetly check therapy data at any time on their smartphones. As the solution is integrated into the cloud, users can also share their data with healthcare professionals easily and rapidly, which makes it easier for clinicians to provide the appropriate care and ultimately helps to increase the success of therapy.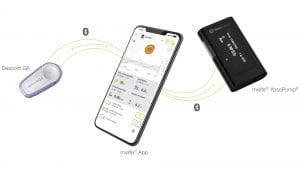 From discrete to automated
Following mylife Assist, the next steps in Ypsomed's journey is mylife Dose2, targeted for release in mid-2021, and mylife Loop2, with an availability targeted for early 2022. While mylife Dose introduces discrete bolus delivery via a smartphone, mylife Loop will bring the option of algorithm-based automated insulin delivery, giving users the opportunity to 'loop'.
The introduction of mylife Dose into users' care pathway will enable them to deliver boluses via smartphone without touching the insulin pump and support them in handling their diabetes management by relying on bolus suggestion calculations in the mylife App.
Meanwhile, mylife Loop brings automated insulin delivery (AID) to the mylife YpsoPump System, with a system of comprehensive pump control to be introduced later on. At this stage, users of the mylife YpsoPump system will be afforded the option of controller-enabled AID, equipped with an automated adjustment of insulin levels to prevent low and high glucose situations, with the aim of increasing time-in-range (TIR) based on predicted glucose levels. Essentially, the mylife Loop Program is designed to make life with diabetes easier by streamlining and facilitating the whole therapy process.
Ypsomed pursues an app-based approach to treatment; and is continuously expanding its insulin pump system. This allows for short innovation cycles and makes it possible to incorporate new functions into the system via its software.
"We support people with diabetes with an app-centric system which is as easy to use as possible to increase their autonomy and quality of life," says Dr Eberhard Bauer, Senior Vice President of Diabetes Care at Ypsomed. "The integration of CGM data and, in the future, of even modern algorithms for automated insulin delivery make our system a comprehensive therapy platform."
References
1 Waldenmaier D, Freckmann G, et al. 2018. First user experiences with a novel touchscreen-based insulin pump system in daily life. Journal of Diabetes Science and Technology, 1-7. DOI: 10.1177/1932296818785386.
2 mylife Assist, mylife Dose, mylife Loop: The innovations described are currently in development. Features and performances of future technologies may vary. Access to future technologies is contingent upon regulatory approval.
3 Dexcom and Dexcom G6 are registered trademarks of Dexcom, Inc in the United States and/or other countries.
This article is from issue 17 of Health Europa. Click here to get your free subscription today.
Contributor Details