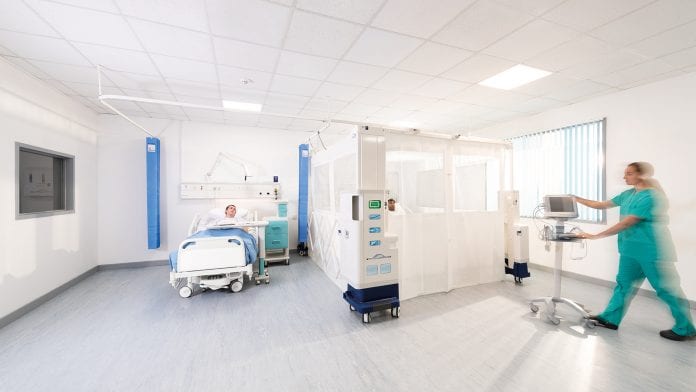 Infection prevention specialist firm GAMA aims to encourage awareness by integrating the public need for infection prevention.
In the face of the rollercoaster that was the year 2020, at GAMA Healthcare we doubled down on what we do as infection prevention specialists. Most importantly, we decided to self-reflect on our work to encourage infection prevention awareness, in order to establish how we can better put our expertise to use in the future, helping to prevent everything from day-to-day healthcare-associated infections (HAIs) all the way up to severe outbreaks such as the current COVID-19 pandemic. One of the biggest lessons we learned during the pandemic was that, while infection prevention is well-established in the healthcare industry, the average person and their families did not have the same level of infection prevention education.
That lack of infection prevention awareness among the general public outside of a healthcare setting presents a particularly pressing challenge for societies at large. Without adequate prevention measures available to the public, we risk putting our healthcare industries under unnecessary strain, as they are relied upon as the first and last barrier for treating and preventing infections. How can we assuage the risk of flooding healthcare services with preventable, transmissible infections? The solution is quite simple: we must start with people. Now that the societal norms surrounding the spread of infection and illness have rapidly and drastically changed, we feel that this is the right moment to educate and support as many people as possible about how best to protect themselves against all types of infection. Over the past 17 years, we have established ourselves as infection prevention specialists, dedicated to finding new and innovative ways to protect from different types of infection.
This type of thinking is what started GAMA back in 2004, though then it was focused solely on the healthcare industry. Our founders Dr Guy Braverman and Dr Allen Hanouka were worried about patients contracting healthcare-associated infections; and their response to this concern was the creation of our Clinell Universal Wipes, which are now used by nine out of 10 NHS hospitals in the UK and are exported to over 70 different countries around the world. 17 years later, we are still advocating for more effective infection prevention methods in healthcare, but in the interim we have recognised the importance of more infection prevention awareness outside of healthcare.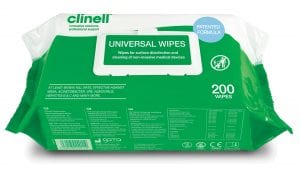 Informing and innovating
When COVID-19 started to impact people's lives, we knew we had to start testing the potential of our products to alleviate the burden. With this in mind, instead of using surrogate viruses or viruses similar to COVID-19, we tested our products against the exact strain (SARS-CoV-2) to make sure that what we were providing to our customers would be effective against the virus alongside the other enveloped viruses that still pose a threat in everyday life. That is why we class ourselves as infection prevention specialists first: because we vehemently believe that our passion for disseminating information, acquisition of knowledge, and focus on research and development can be useful to everybody, both inside and outside of GAMA.
Our goal was to create a product which would allow offices to maintain a safe working environment for their employees. The Clinell Touch-Free Hand Disinfection Range was designed specifically for businesses or offices to set up disinfection points around their premises, coming in wall-mounted and free-standing variants. We take partnering with other companies or organisations to bring ideas to life very seriously at GAMA Healthcare, so to create our Touch-Free Hand Disinfectant Range we partnered with a team of German engineers, using their dispensing technology paired with our sanitising liquid formulation. We also developed a new consumer-focused range of products intended for everybody. Our Hand Sanitising Liquid range is available in a 60ml bottle for personal use, to easily be carried around; and a 520ml bottle which is designed to fill a large pump dispenser. One thing all these products have in common is that they were designed with people in mind. All our liquids and gels were dermatologically tested by our team of scientists and contain moisturisers and fragrances to keep hands clean but also comfortable.
While we put great care into our products, everything we do always leads back to being infection prevention specialists first. Passing on our knowledge and encouraging people to be more conscious about infection prevention is very important to us. That is why we launched grassroots campaigns such as 'Clean Between', which acted as a simple reminder for healthcare professionals to regularly disinfect surfaces. When doctors and nurses touch surfaces within a patient's environment it is very easy to pick up pathogens which may have spread; and by keeping surface hygiene at the front of their minds, the key goals of 'Clean Between' were to encourage healthcare professionals to keep disinfecting their equipment over the UK, to raise awareness, and give advice to healthcare professionals on the topic of infection prevention. To ensure that our expertise could be used further, after these events we left educational materials and resources with the local infection prevention and control (IPC) teams to enable them to refer back to the 'Clean Between' principles long into the future.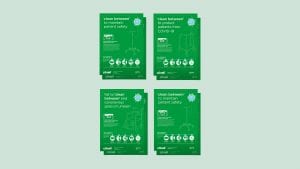 Our contributions for 2021
As we begin to move into different markets, we are continuing to provide new products and services for the healthcare industry. Our latest product launch in the UK and Australia was Rediroom, the world's first instant patient isolation room. The purpose of Rediroom is to safely contain infected patients on multi-bed wards in hospitals without the use of isolation rooms. Redirooms can be erected within five minutes and come equipped with our HEPA and carbon filters, which are more efficient than an N95 respirator. As a piece of infection prevention equipment, the Rediroom features an entry kick panel strategically placed below the personal protective equipment (PPE) station, to minimise the chance of contamination and encourage staff to comply with PPE and hand-hygiene measures. Rediroom has demonstrated great success in our home market in 2020; and in 2021, one of our main focuses is to launch Rediroom outside of the UK and Australia, opening our product up to international markets.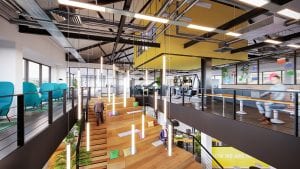 When our customers buy a GAMA product, it is not just a simple transaction: it is the start of a partnership. Whether it be both in person or digital product training and educational materials about different types of infection and how to prevent them, part of our service is to walk our clients through everything they need by sharing everything we know. To strengthen our partnerships with our customers we have recently put more funding into our company's growth to keep up with demand. Last year our research and development centre was unveiled to provide scientific research and new products focused on better ways to prevent infection.
In 2021 we will be opening our new head office in Hemel Hempstead. The new office features a larger space for product training, designed for healthcare professionals and others who intend to be using our products. This new office will also allow us to strengthen our staff and infrastructure. Featuring a world-class hospital suite made up of a two-bed ward and isolation suite, we aim to train a further 10,000 NHS staff in 2021 on top of the 32,000 healthcare professionals we have trained since 2016.
The events of 2020 have made us all focus on where we can make the most difference, made people of all backgrounds and professions more conscious of infections, and allowed us to share knowledge and spread awareness more widely than ever before. Though this new direction started in 2020 we hope to take the same spirit and drive into the years to come, because while COVID-19 may subside, there are still other infections that have been overshadowed as we dealt with this pandemic.
Vicky Pepper
GAMA Healthcare Ltd
info@gamahealthcare.com
www.gamahealthcare.com
This article is from issue 16 of Health Europa. Click here to get your free subscription today.