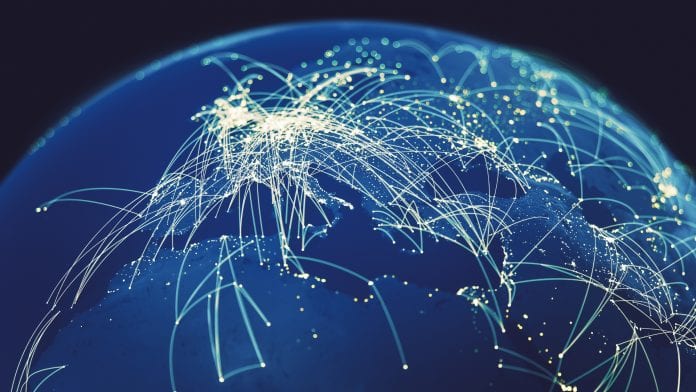 GCI's Cannabis Leaders' Summit goes virtual for 2020.
The Global Cannabis Intelligence (GCI) Europe Summit will give global leaders the opportunity to network with the best minds in the cannabis and psychedelics industries on 11 and 12 November. Featuring a world-class line up of thought leaders from around the globe, the GCI Summit presents a unique experience for participating leaders who can customise their agenda across seven virtual conferences. Participating leaders will be able to learn from experts about the topics that interest them the most, creating their own bespoke programme across the conferences.
For participants most interested in networking, the virtual platform for the GCI Europe Summit makes it easy to find likeminded leaders and schedule video meetings. Users are able to submit information about themselves, after which the networking platform will automatically suggest the leaders best suited to connect with, based on mutual interests and experience. Additionally, there will be certain sessions specifically focused on the European markets for global organisations looking to learn more about cannabis and psychedelics across the continent.
Health Europa Quarterly reader discount
As part of our media partnership, Health Europa Quarterly readers can use the special discount code – HEALTH15 – to redeem a 15% discount for networking tickets at the GCI Summit. Use this link to register, click the 'Apply Coupon' button at the checkout, and type your unique code to get the discount.
Making education accessible
The GCI Summit has made a significant proportion of Learning Tickets available for free. In addition to leaders in cannabis and psychedelics, doctors, researchers, policymakers, patients and retailers interested in learning more from the experts at the Summit can apply for free Learning Tickets, with no strings attached.
Join the global community and secure your spot today. Apply for a complimentary Learning Ticket here – alternatively, purchase your discounted early bird Networking Plus Ticket here.
About GCI
The Global Cannabis Intelligence is a worldwide community of industry leaders and stakeholders from each stage of the cannabis value chain. Through its community networking connection opportunities, business media services and thought leadership summits, it provides a comprehensive platform for cannabis leaders to connect with each other and shape the future of the industry.
The GCI Summit: a valuable bespoke experience
Attendees at the GCI Summit will be offered the opportunity to network, participate in talks and collaborate with thought leaders from across the industry in order to shape future strategies on cannabis and develop a truly global industry infrastructure. With speakers including Dr Miriam Dalli MEP, Materia Ventures CEO Deepak Anand, and University of Aberdeen Emeritus Professor Roger Pertwee, attendees are invited to take a deep dive into a diverse range of industry topics and themes, including:
Research and applied science – pioneers in cannabinoid research showcase their work, from initial concepts to clinical trials
Cannabis medicine and treatment – providing insight into cannabis-based treatment from a clinical practice perspective
Psychedelic therapeutic compounds – exploring the 'next wave' of psychotropic medicine
Regulations and key cannabis countries – untangling the array of differing legislation and policy approaches to cannabis between nations;
Consumer brands and international retail – sharing techniques for standing out in a rapidly expanding market
Finance and investment – advice and guidance from investors and CEOs on banking, raising capital and growing a business
Cultivation – optimising grow operations and introducing technological and automated production processes
This article is for issue 4 of Medical Cannabis Network. Click here to get your free subscription today.