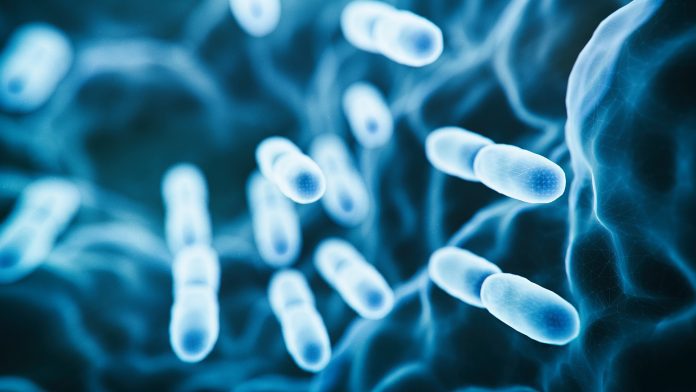 Routine water sampling and genomic sequencing of Legionella bacteria could identify the source of Legionnaires' disease outbreaks. 
Legionnaires' disease is a lung infection you can get from inhaling droplets of water from things like air conditioning or hot tubs that contain Legionella bacteria. Symptoms include coughing, difficulty breathing, chest pain, a high temperature and flu-like symptoms. 
By introducing monitoring measures, it could inform future public health decisions to limit the spread of infection, according to a new study by University of Glasgow.  
Improved testing for Legionella bacteria is crucial
Improved testing is crucial, the researchers noted, because the disease can be easily contracted by inhaling the bacteria in aerosols of contaminated water. Outbreaks are often linked to water systems in hotels, cruise ships and hospitals, and also within the community. 
Researchers from the Universities of Edinburgh and Glasgow, Public Health Scotland and the Scottish Legionella Reference Laboratory conducted a comparison of the entire genome or genetic code of more than 3,000 Legionella bacteria samples found in patients and water sources from Scotland and around the world.  
The findings uncovered important insights into the characteristics of Legionella bacteria and its movement in Scotland.  
Monitoring the transmission of bacteria
Once the team analysed the genetic code, they found that Legionella bacterial infections following travel were closely linked to other variants from the same UK or international travel destinations. Moreover, they found nearly one-third of infections in Scotland within the community – not caught at the hospital or during travel – were caused by a single variant. The team outlined this variant should be closely monitored.  
Furthermore, the researchers found distinct variants of the Legionella bacteria in some hospitals over a long period, suggesting that the bacteria were persistent or repeatedly introduced into hospital water systems. They also found no reported cases of Legionnaires' disease in any Scottish hospital in the past ten years. This is likely due to the effectiveness of new control measures introduced during this time, the researchers said.  
Professor Andrew Smith, a co-author on the study from the University of Glasgow, said: "As head of the Scottish Legionella Reference Laboratory it has been a privilege to be part of this study which is a fantastic exemplar of teamworking involving National and Internationally recognised experts.
"We have been able to have a more detailed understanding of the population biology of Legionella pneumophila informing future sampling strategies and also a framework for investigating sources of future outbreaks as part of public health control measures in Scotland." 
The researchers published their findings in The Lancet Microbe.  
Recommended Related Articles