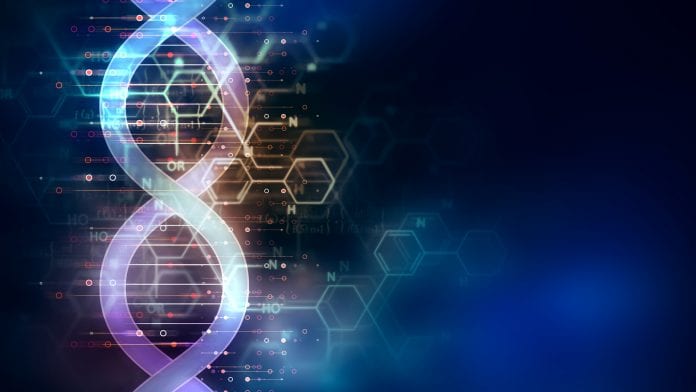 A new study has discovered novel genetic causes of rare diseases which researchers believe could lead to the improvement of diagnosis and patient care.
A UK National Institute for Health Research (NIHR) BioResource and Genomics England research programme is using genome sequencing in the NHS to diagnose hundreds of patients, leading to the new discovery of genetic causes of rare diseases in the process.
Whole genome sequencing is the technology used by the 100,000 Genomes Project, a service set up by the government which aims to introduce routine genetic diagnostic testing in the NHS.
The study has been published in the journal Nature.
Studying the genomes of large groups
To carry out the study, the researchers looked at the genomes of almost 10,000 NHS patients with rare diseases and with similar symptoms affecting different tissues, such as the brain, eyes, blood, or the immune system. identifying a genetic diagnosis for 60% of individuals in one group of patients with early loss of vision. Previously unobserved genetic differences causing known rare diseases were also identified, in addition to genetic differences causing completely new genetic diseases.
In a world first for clinical genomics, patients with rare diseases were offered whole-genome sequencing as a diagnostic test.
Willem Ouwehand, Professor of Experimental Haematology at the University of Cambridge, the National Institute for Health Research BioResource and NHS Blood and Transplant Principal Investigator, said: "Around 40,000 children are born each year with a rare inherited disease in the UK alone. Sadly, it takes more than two years, on average, for them to be diagnosed. We felt it was vital to shorten this odyssey for patients and parents.
"This research shows that quicker and better genetic diagnosis will be possible for more NHS patients."
The team identified more than 172 million genetic differences, however, many of these differences have no impact on human health, so the ream used supercomputers and statistical methods to identify differences which cause disease.  Novel genes associated with primary immunodeficiency were also identified, as were 95 genes in which rare genetic differences are statistically very likely to be the cause of rare diseases.
Improving diagnosis and care
Following the government announcement in October 2018 that rare disease patients will be offered whole-genome sequencing, whole-genome sequencing will now be phased in nationally for the diagnosis of rare diseases, which will lead to quicker diagnosis, reduced healthcare costs, and improved treatment.
Professor Adrian Thrasher of the UCL Great Ormond Street Institute of Child Health (ICH) in London, said: "Providing the best treatment and the most appropriate care for patients with inherited immune disorders depends absolutely on a conclusive molecular diagnosis. Our study demonstrates the value of whole-genome sequencing in this context and provides a suite of new diagnostic tools, some of which have already led to improved patient care."
Dr Ernest Turro, of University of Cambridge and the NIHR BioResource, added: "We have shown that sequencing the whole genomes of patients with rare diseases routinely within a health system provides a more rapid and sensitive diagnostic service to patients than the previous fragmentary approach, and, simultaneously, it enhances genetics research for the future benefit of patients still waiting for a diagnosis.
"Thanks to the contributions of hundreds of physicians and researchers across the UK and abroad, we were able to study patients in sufficient numbers to identify the causes of even very rare diseases."
Recommended Related Articles