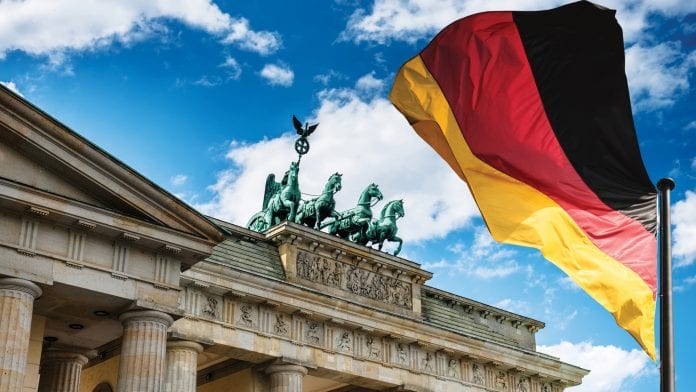 Struggling to get started, the German medical cannabis industry faced a series of delays due to numerous reasons, here Dentons' Peter Homberg explores the industry getting back on track.
Medical cannabis has been available on prescription in Germany since March 2017, but two years on from its legalisation, patients are still struggling to access the drug. Doctors' conservatism, rapid price surges and pharmacy shortages have combined to keep cannabis out of the hands of the patients who need it, and a series of setbacks to the public tender process, by which domestic companies can apply to grow their own cannabis, means that the country is still reliant on costly imports to meet the much-greater-than-expected demand. For now, the German medical cannabis industry seems stuck in something of a limbo.
As a partner at Dentons, the world's largest global elite law firm, Peter Homberg advises clients in the field of pharmaceuticals, diagnostics, medical devices and biotechnology. Since 2016, he has also been assisting a growing number of clients in the field of medical cannabis, many of them large Canadian companies seeking licences and permits to export their products into Germany.
Health Europa asked Homberg what the latest setbacks in the tender process mean for the German medical cannabis industry, the challenges his clients are facing, and what might lie ahead for companies in this space.
Now that the tender process has been further delayed, how optimistic are you that Germany will be cultivating its own medical cannabis by 2020?
I am optimistic. We are representing one company in the tender process, so we have a good insight into the current proceedings. From what we have seen so far, it does not look as though the allegations that have been brought forward against the present tender process are as well substantiated as those that challenged the first tender, which was initiated in 2017 and halted by the court in Dusseldorf in March 2018.
I am of the opinion that we will probably have the decision of the BfArM's (Federal Institute for Drugs and Medical Devices) cannabis agency by April/May this year, the consequence being that 13 licences will then be granted to various licensees. I expect that they will very quickly begin to cultivate cannabis, but we likely won't see the first cannabis harvest until the second or third quarter of 2020.
How far will that go towards meeting the soaring demand from medical cannabis patients?
The current quantities that are tendered out do not cover the quantities needed by patients. The cannabis agency has tendered out 10.4 tonnes of cannabis of different grades over a period of four years, but, given the increasing number of patients we are seeing, from my perspective, that will under no circumstances fulfil the market demand.
I expect that the importation of cannabis products for medicinal purposes in Germany will increase over the coming years and will be a steady and reliable business.
All experts agree that the current quantities are not sufficient to meet the needs of German patients and that importation is a necessity, which is why the BfArM has recently granted additional import licences.
What would you describe as the main challenges facing companies looking to get involved in the German medical cannabis industry?
Being able to deliver a product of reliable and steady quality is one of the main challenges. Companies must be able to fulfil the respective quality criteria (e.g. the GMP regulations) in the country of exportation. So far, companies in Canada, the Netherlands and Austria, who are at this pointin time the only exporting countries for cannabis products into Germany, have managed to fulfil them, particularly the large LPs. But that nonetheless remains an issue.
A second challenge is that we will likely begin to see the importation of cannabis products from countries other than Canada and the Netherlands, at which point we will have to look very closely at whether those countries have in place legislation that is in accordance with the 1961 UN Single Convention on Narcotic Drugs, which concerns inter alia the transfer of drugs between member states.
What measures would you like to see put in place to better support the growth of the German medical cannabis industry?
Clarification in certain regulatory areas that have not yet been addressed would definitely be helpful. Let me give you an example: today, it is clear that you need to obtain a specific import permit from the BfArM in order to export irradiated cannabis plants to Germany, but that had not previously been addressed in the legislation and so existed in a kind of grey area. There are still a number of issues like that which need to be clarified, for example for CBD products, and which exporting companies are beginning to address. Part of the problem is perhaps that the legislation was made relatively quickly.
We also need better guidance for doctors so that they are able to compliantly prescribe cannabis products. Under the current legislation, it's not totally clear what the preconditions for prescribing are, or whether there are any indications besides chronic pain and multiple sclerosis, for example, where cannabis can be helpful. There is uncertainty in the medical community, and we greatly need more information and education there.
How do you expect to see the German medical cannabis industry evolve over the coming years?
It is very difficult to predict how the market will develop in detail because the market is still so young and there are so many different stakeholders currently acting in it. In addition, we will also experience an increase in CBD products which do not have THC as a component. But we will definitely see an increasing demand for medical cannabis in the next years in Germany and Europe.
Peter Homberg
Partner
Dentons
Tweet @Dentons
www.dentons.com/en/peter-homberg
Please note, this article will appear in issue 9 of Health Europa Quarterly, which is available to read in April 2019.
Recommended Related Articles