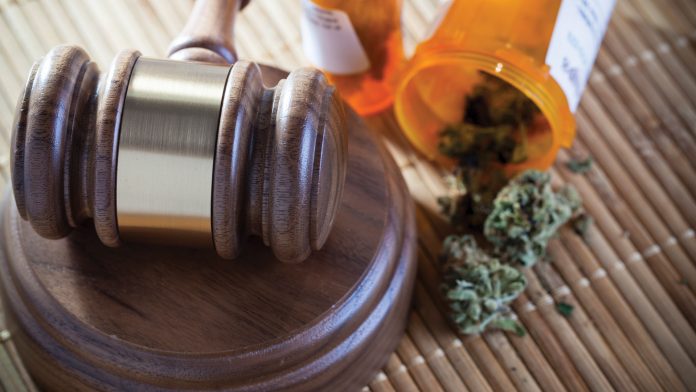 A new era in medical cannabis regulation has been marked by excited anticipation and idealism in markets, caution and precision from authorities.
In the world of medical cannabis regulation, Pharmadrug (PD) began as a medium-sized, export-oriented company, initially founded in 1982, its headquarters is based in Hamburg. It is specialised in the production and distribution (import and export) of pharmaceutical products, active pharmaceutical ingredients (APIs), and medical consumables. There was a change of ownership at the end of 2015 when we entered into the context of a succession plan.
On the basis of its own production permit according to EU Good Manufacturing Practice (GMP), its wholesale permit for pharmaceutical products (GDP certificate), and its long-term experience in international trade – including experience with the appropriate authorities (among others the Bundesopiumstelle, which regulates narcotics) – Pharmadrug has been successful in this business for many years and has a strong presence among other places in the markets in Africa, Central America, and in the Gulf States (GCC) with pharmaceutical products/generics as well as other clinical medical requirements.
The challenges and opportunities regarding medical cannabis regulation
At the beginning of 2017, the German government legalised cannabis for medical use for the first time. That created a theoretical opportunity for distributors such as Pharmadrug, but it was still a regulatory purgatory.
With its existing pharmaceutical permits, required authorisations, and knowledge of the market, Pharmadrug developed – with the co-operation of specialised partner companies – an offer for German pharmacies at the beginning of 2018: delivery of prescription 'standardised medical cannabis'.
Medical cannabis is a strong new emerging market fuelled by demand with great potential for internationalisation. Because the German market, with the greatest potential in Europe, currently has a chronic supply shortage, it is attractive for producers to gain a foothold.
The Pharmadrug story so far
For me personally, the reason to get Pharmadrug involved in the medical cannabis business against the backdrop of current pain therapy and the need for new solutions was more than convincing. It was the right time and a strategic statement, because we already had all of the relevant licences as well as the necessary regulatory experience. Our pre-existing database and network were an ideal starting point.
The cannabis business of Pharmadrug has jumped into action with its own distribution platform and is growing its successful services to German pharmacies with its high technical standard.
At the moment, the German cannabis market is forced to rely on the Dutch producer BEDROCAN BV. Pharmadrug is currently supplied with product that conforms to EU GMP by the scientific OMC (Office for Medical Cannabis) in the Netherlands – in sufficient amount to supply the local demand – when an appropriate prescription is shown.
Just like the international competition, Pharmadrug was quick to find international partners (producers, manufacturers, product developers, etc.) with whom to build appropriate alliances.
That was also the case with BlissCo, a cannabis corporation from Vancouver, BC, Canada, a wellness-focused, licensed producer and future distributor of ultra-premium cannabis.
The general market entry – for producers and/or products from other countries – in Germany is regulated with high complexity and extreme formality by the authorities.
A tender process to allow German production by industry experts has not moved along with standard German precision. It has gone through several rounds and legal challenges, and the current situation indicates that while local viable sources of medical cannabis may exist at some point in the future, for the time being, distributors should concentrate their efforts on improving market access for foreign suppliers and encouraging the German health market to give increased consideration to medical cannabis for patients.
There is a need for a 'structured acceptance procedure' of an approved auditor (health authority) that should lead to an EU GMP certificate. Pharmadrug's multifaceted experience in these production steps have led to efficient and established advisory mandates.
Pharmadrug arranged and accompanied the EU GMP audit for a Canadian producer (the German authorities audited the producer BlissCo according to GMP to create German import authorisation/Canadian export authorisation). It was also agreed that the first lots of 'high-quality cannabis products (brands)' would be distributed by Pharmadrug on the German market (brand distribution). Pharmadrug will continue offering consultation with respect to European GMP for producers interested in entering the European market.
Putting patients first
The company's essential early market presence will first serve the needs of the German pharmacies, pain clinics, etc. (those entitled to the benefits) – and in the future will meet European demand with its established network partners, supported by its scientific partners, CannaPhytica Biomed GmbH from Rostock.
Our real target groups are the patients, so the doctors who treat them and their pharmacies – and of course also the health insurers – need to be convinced and reassured, and be offered proper explanations and answers to their questions. We need to offer new alternatives for patients in pain therapy for consideration and as part of normal practice.
Many professionals have already begun that journey.
At the moment, the only stable market in Germany is for dried flowers, but we are convinced that here, as elsewhere, the future lies in extracts and oils which can be dosed more precisely and would not need to overcome the residual stigma that goes along with smoking medical cannabis flowers.
The current practice of getting individual audits and licences for an entire procedure on a case-by-case basis is generally cost-prohibitive. There is a desire for faster, less costly acceptance of certain processes. We will continue working with the authorities to develop such procedures to facilitate market development and acceptance – and of course to stabilise supply chains for patients.
Thomas Rabe
Managing Director
Pharmadrug GmbH
+49 (0)40 2880 5818 0
thomas.rabe@pharmadrug.de
www.cannabispharmadrug.de
Please note, this article will appear in issue 9 of Health Europa Quarterly, which will be available to read in April 2019.