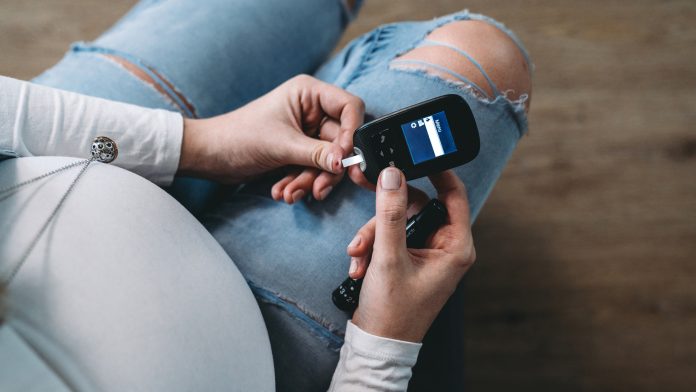 A team of researchers in Finland has designed a method for identifying people at the highest risk of developing gestational diabetes, also finding that the condition can be prevented in these high-risk individuals through opting for a healthy lifestyle.
In a study performed at the University of Helsinki, researchers have examined how lifestyle interventions can potentially mitigate gestational diabetes development in high-risk women, findings that could benefit millions of women worldwide.
Gestational diabetes is the most common health-related challenge during pregnancy and occurs when women have hyperglycaemia, more commonly known as high blood glucose levels. The condition predominantly occurs in the third trimester, between weeks 24 and 28 of pregnancy, and usually dissipates following birth. However, gestational diabetes can cause women to develop type 2 diabetes later in life.
Estimates show that gestational diabetes is present in 3-5% of pregnancies, meaning around one in 20 pregnant women will develop the condition. Currently, every fifth expectant mother in Finland is diagnosed with the disease, putting the health of the mother and child at risk both during and after pregnancy.
Calculating gestational diabetes risk
In the team's investigation, called the Finnish Gestational Diabetes Prevention Study (RADIEL), participants received intense physical exercise and dietary counselling throughout their pregnancy and for the first year following delivery.
The researchers calculated a polygenic risk score (PRS) for the individuals' genetic risk of diabetes based on gene variants that are known to increase the likelihood of developing type 2 diabetes. The risk score for type 2 diabetes was associated with elevated glucose levels in mid and late pregnancy and one year following delivery.
Emilia Huvinen, a specialist in obstetrics and gynaecology from the University of Helsinki, said: "Gestational diabetes as well as prediabetes and diabetes one year after delivery were also more common among those with higher scores."
Healthy lifestyle interventions
The results of the study showed that genetic risk impacted the effectiveness of lifestyle counselling in mitigating the effects of gestational diabetes and diabetes.
Huvinen explained: "Based on our research, intensified lifestyle interventions benefitted only women at highest genetic risk of developing type 2 diabetes. Our study offers one possible explanation for the contradictory results of previous studies investigating the prevention of gestational diabetes till now."
The team stated that genetic risk scoring could be employed to distinguish what mothers-to-be are at an elevated risk, allowing them to be directed to resources and receive the most optimal preventative measures bespoke to them.
Huvinen concluded: "At the same time, it's important to realise that, in the case of diabetes, our genetic background does not determine our future. With the help of a healthy lifestyle, you can reverse the effect of a high genetic diabetes risk."