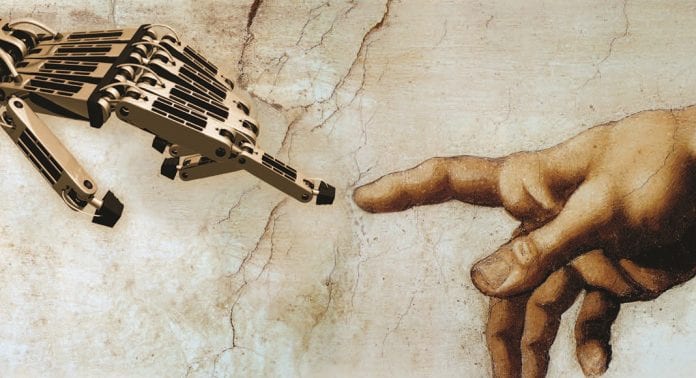 KPMG Global Chairman for Healthcare Dr Mark Britnell, cautions how healthcare is "on the brink of a global workforce crisis" – how prepared is the healthcare sector for these shortages?
London 20 March 2019 – A shortfall of 18 million health workers by 2030 will have a devastating impact on the world's healthcare sector unless swift action is taken, KPMG Global Chairman for Healthcare Dr Mark Britnell has warned. Is this just the beginning of a global workforce crisis?
Is there a global workforce crisis?
"Overcoming the health worker deficit and looming staffing crisis presents the single biggest challenge for healthcare during the next decade," he said yesterday at the launch of his new book Human: Solving the Global Workforce Crisis in Healthcare.
Healthcare is one of the largest sectors and employers in the world, worth over $9 trillion USD (~€7.9 trillion EUR) globally and consuming an average 10 per cent of a country's GDP. However, according to Britnell, it simply does not have enough staff to care for patients anymore, and if swift action is not taken, we will soon be engulfed in a workforce crisis with severe implications on a global scale.
Britnell, who has dedicated his entire professional life to improving healthcare all over the world, told politicians, policymakers and practitioners that the looming workforce crisis should be 'a massive wake up call to all' and presented them with the all-important question: How will we provide adequate healthcare for 8.5 billion people by 2030?
Seismic changes are needed across healthcare
Britnell commented: "The short-term fix of simply addressing headcount is too simple and short-sighted – seismic changes are needed across healthcare to avert this impending disaster. If we go about this the right way, I believe we can grow the capacity to care by as much as 20 per cent to meet the anticipated staff shortfall".
"By reframing the productivity debate, reimagining clinical services, changing national investment strategies, empowering patients and harnessing the power of technology and AI we can avoid the inevitably bleak future we face if we carry on as we are," he concluded.
Human is the first and only book to boldly offer concrete and actionable solutions to navigate the widely anticipated crisis. It comprehensively examines how this issue is currently being experienced across some of the world's leading health systems and how they are likely to be impacted in the future, while boldly offering 10 solutions to help tackle the deficit.
Following the success of Britnell's award-winning debut book In Search of the Perfect Health System, which sold in 109 countries, Human shines a much-needed spotlight on a fundamental global issue, and is a must read for anybody who cares about the future of health around the world.
Human: Solving the Global Workforce Crisis in Healthcare [Oxford University Press, $19.95 (~€17.57)] by Dr Mark Britnell, is out on 18 March 2019.
"Britnell brings to his writing all the experience he has gathered from working in countries all around the world. His passion, knowledge and enthusiasm are evident on every page and he is ideally placed to guide us all in improving health." Lord Nigel Crisp, Co-Chair of the All-Party Parliamentary Group on Global Health and of Nursing Now, formerly Chief Executive of the NHS
About Mark Britnell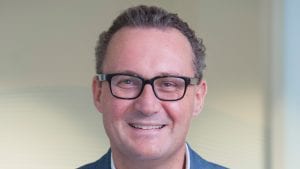 As the Global Chairman for Healthcare, Government & Infrastructure at KPMG International, Mark Britnell oversees revenues of $6 billion (~€5.3 billion) supporting 40,000 staff across 157 countries.
He is one of the foremost global experts on healthcare systems and has a pioneering and inspiring global vision for health in both the developed and developing world. Mark has dedicated his entire professional life to healthcare and has led organisations at local, regional, national and global levels – provider and payer, public and private. Over the past 9 years, he has worked in 75 countries on circa. 300 occasions, gaining a unique first-hand experience.
His first book In Search of the Perfect Health System was published by Palgrave Macmillian in 2016. The book has sold in over 109 countries, including translations into Mandarin, Korean and Portuguese, and was recognised by Chinese Medical Doctors Association as best health book in China, and won an award at the British Medical Association's prestigious BMA Medical Book Awards.
After joining the UK's NHS fast-track Management Training Scheme in 1989 he held a number of senior operational and government posts before being appointed Chief Executive of University Hospitals Birmingham in 2000. He masterminded the largest new hospital build in NHS history, established the Royal Centre for Defence Medicine and developed one of the highest performing healthcare organisations in the UK.
He went on to run the NHS region from Oxford to the Isle of Wight before joining the NHS Management Board as a Director-General at the Department of Health, where he developed High Quality Care for All with Lord Darzi. He joined KPMG as Global Chairman and Senior Partner for Health for KPMG in the UK in 2009 and has established a successful worldwide health practice.
He is a member of the Global Agenda Council on the Future of the Health Sector for the World Economic Forum and sits on the Advisory Board of the China Center for Health Development at Peking University. He is also an Honorary Professor at Taishan Medical University School, Shandong Province and holds honorary doctorates from Birmingham City University and the University of Wolverhampton.
Mark has been a Non-Executive Director at Dr Foster, a trustee of the British Pregnancy Advisory Service and a Board member of Prostate Cancer UK. He survived prostate cancer at the age of 42 and is donating all royalties from the sale of his books to Prostate Cancer UK.