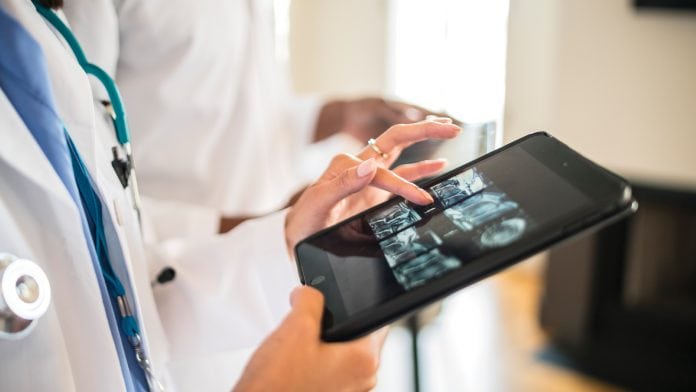 Health Europa discusses Good Clinical Practice, how it is monitored and the modern-day threats to clinical practice which could compromise the healthcare system.
Good Clinical Practice (GCP) is the international standard for ethics, science and practice by which all clinical research is conducted. GCP provides assurance to the public that the rights, safety and wellbeing of participants in research and clinical trials are protected, and that research data is reliable. As a result, it is a requirement that those responsible for conducting clinical research must be competent in performing the tasks required, as proven by education, training and experience. However, with the introduction of the electronic health record (eHR) system, GCP issues are on the rise.
In this article, Health Europa discusses Good Clinical Practice, how it is monitored and the modern-day threats to clinical practice which could compromise the healthcare system.
A research requirement
Under the UK's Policy Framework for Health and Social Care Research – a policy which encompasses all research conducted in the NHS throughout England, UK – GCP is regulated in those involved in clinical trials, as well as through law. What qualifies as competency involves several key aspects, including for those involved to undergo training or to have an appropriate level of experience in performing the tasks which they are expected to conduct within the trial. In instances where those involved cannot demonstrate this, principal investigators, and others, at clinical research sites determine those who need GCP training and to what level.
To help meet the necessary requirements, the NHS has developed the Delegating and Training Decision Aid. Through identifying what tasks need to be carried out, roles can be delegated to those most capable and qualified to do so. Dependent upon the level of the role appointed, and previous experience, the frequency of GCP top-up training is variable.
However, for clinical trials, the Medicines for Human Use Regulation stipulates it as a requirement that all staff members revisit training for their relevant areas on each study, as opposed to being time-bound.
Addressing a need for clinical training
Offering a variety of GCP training courses, NHS programmes for GCP deliver a practical focus in order to ensure that participants understand and know how to deliver outstanding GCP within the workplace. As a result, the courses enable participants to provide care which ensures the rights, safety and dignity of those involved in research, as well as upholding the standards for high-quality research data. Designed in consideration of the participants involved, the training is of relevance to interventional studies of all forms, such as:
Clinical trials of investigational medicinal products (CTIMP);
Clinical investigations of medical devices;
Surgical study; and
Other forms of interventional non-CTIMP.
A digital development for compliance
The transition from paper to EHRs within the NHS has led to a rise in the number of significant compliance issues, specifically in relation to GCP. Subsequently, the repercussions for NHS Trust services with inadequate EHR systems are varied and include:
Trusts may be rejected by commercial sponsors at site selection, owing to non-GCP compliant systems;
Rejection of marketing authorisation applications (MAAs) or journal publications, due to incapacity to reconstruct the trial, if necessary; and
Unethical recruitment of patients for trials, as systems do not support a robust collection and retention of data.
Should any of these complications arise, it could be detrimental in the selection process whereby NHS sites, as well as UK NHS Trusts and Boards, are deemed less suitable locations where research can be conducted.
The Medicines and Healthcare products Regulatory Agency (MHRA) supports the transition towards electronic health records; however, it recognises that there is a need to ensure regulatory compliance. In Good Clinical Practice inspections, the MHRA has found several complications, including:
Insufficient considerations in regard to quality control systems, as well as inappropriate procedures defining how the eHR is used in support of clinical trial requirements;
An inability to demonstrate investigator oversight, owing to information in the electronic system being entered only by the research nurse or via dictation and, consequently, transcription by admin staff. In some instances, source data has been deleted or destroyed with no evidence of review by the investigator;
A lack of, or insufficient, audit trails within the system, hindering reconstruction of any changes in trial data;
Absence of audit trails which document investigator reviews of laboratory results in the electronic format, such as X-rays or scans, and potentially this data being stored within an uncontrolled system;
Printed versions of eHRs provided for monitoring or inspection, which omit information contained within the electronic system;
Inability to access audit trails on demand and with ease; and
Lack of control over the source data images which are scanned into the system through the Picture Archiving and Communication (PAC) systems. Moreover, this encompasses issues relating to the editing of data in standalone systems where audit trails are not established.
This article will appear in issue 6 of Health Europa Quarterly, which will be published in August.
Recommended Related Articles