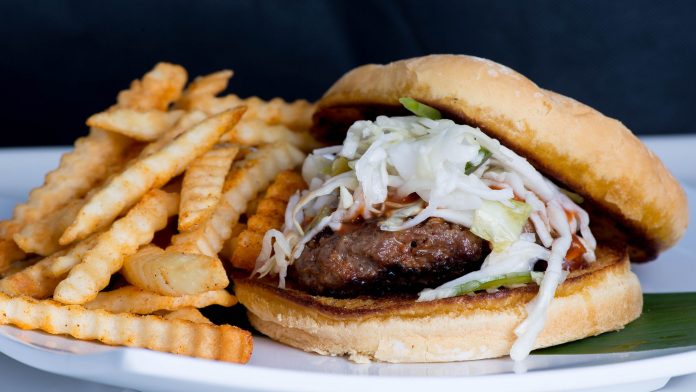 In a bid to tackle childhood and adult obesity, Public Health England (PHE) and the Department of Health and Social Care (DHSC) are taking steps to reduce 20% of calories in popular foods by 2024.
The key challenge to the food industry from the government is the reduction of calories, which is set out in Calorie reduction: the scope and ambition for action that was published today.
The industry has three ways to reduce calories:
• Change the recipe of products;
• Reduce portion size; and
• Encourage consumers to purchase lower calorie products.
Types of food covered by the new programme include pizzas, ready meals, meat products, ready-made sandwiches, and savoury snacks.
What is the daily calorie consumption?
Also, in the report, there was new data on the daily calorie consumption of children. It says that, depending on their age, overweight and obese boys consume between 140 to 500 calories too many each day.
For girls, this is 160 to 290 compared to those with healthy body weights. Adults consume 200 to 300 calories too many on average.
Meeting the target
If the target of reducing calories by 20% is met within five years, over 35,000 premature deaths could be prevented and nearly £9bn (~€10bn) in NHS health and social care costs could be saved over a 25-year period.
Duncan Selbie, Chief Executive of PHE, said: "The simple truth is on average we need to eat less. Children and adults routinely eat too many calories and it's why so many are overweight or obese.
"Industry can help families by finding innovative ways to lower the calories in the food we all enjoy and promoting UK business leadership on the world stage in tackling obesity."
The latest One You campaign
The latest 'One You' campaign aims to support people to be more calorie-aware. They advise to aim for 400 calories at breakfast and 600 for lunch and dinner.
The total daily calorie intake recommendations remains at 2,000 for women and 2,500 for men.
Each year, the NHS spends around £6bn treating obesity-related conditions.
Steve Brine MP, public health and social care minister, said: "There can be no doubt that obesity is now one of our greatest challenges – one that is fuelling an epidemic of preventable illnesses like Type 2 diabetes and cancer. These not only shorten lives but put unsustainable pressure on our health service.
"We have a responsibility to act, which is why we are supporting families to make the healthy choice. Our calorie reduction programme – the first of its kind from any country in the world – will continue to build on the progress of our world-leading childhood obesity plan, which has led to positive steps by industry."
Source: GOV.UK