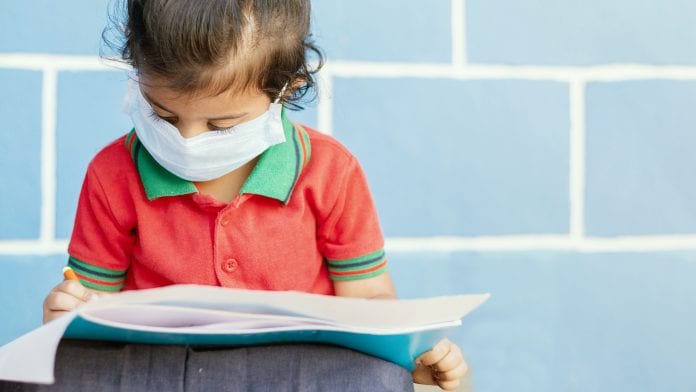 The independent SAGE committee has stated that schools should not re-open on June 1 because there is 'no clear evidence' that it is safe to do so.
The committee of independent scientists, SAGE, chaired by Sir David King, the former Chief Scientific Advisor, has released a 'draft consultation report' which says that schools should not re-open until local 'test, track, and isolate' systems for COVID-19 infections are in place. The Independent SAGE committee was set up Sir David King separately from the Government's official group of advisors following transparency concerns.
'There is no clear evidence that these conditions are met. Until they are it is not safe to open schools on 1 June,' the report says.
The committee is holding a public engagement today which will be live streamed on YouTube, Facebook and Twitter at 12pm, in association with the British Medical Journal and Mumsnet, to take questions from the public including parents, teachers, union representatives, children, and other interested parties.
Minimising risk of infection
According to new modelling, the risk of infection for children is halved if school re-openings are delayed by two weeks, and a delay until September reduces the risk to below road traffic accident level.
The report notes that further modelling is needed to show regional risks and that it intends to do so before issuing its final recommendations to the Government next week.
Harm to children from schools remaining closed and the disproportionate impact on certain groups, including economically disadvantaged children and those from black and minority ethnic (BAME) communities, is also highlighted in the report.
The committee has proposed that summer camps and open-air schools could offer a solution and suggests requisitioning independent school buildings and playing fields to 'provide a better infection control environment', as well as using football stadiums and other sports facilities.
Sir David King said: "It is clear from the evidence we have collected that 1 June is simply too early to go back. By going ahead with this dangerous decision, the government is further risking the health of our communities and the likelihood of a second spike.
"However, we also recognise that the decision of when to re-open our schools is a careful balance and that it is vital for our young people to get back into the classroom as soon as it is safe to do so. The current climate is likely to disproportionately affect the most disadvantaged in society; therefore, it is vital that the government also considers innovative ways to help those who need it most."
Consulting the public
The decision to re-open schools must be taken at a local level, and the report recommends it is done with full public consultation.
It states that the best indicators of risk from any future school outbreaks is local infection and death rates, and that real-time data about test, track and isolate is essential, noting that, 'it is inevitable in a pandemic that new outbreaks will occur' and that 'planning for such re-closure is essential'.
'The crucial factor allowing school re-openings around the world has been the presence of well-functioning local test, trace, and isolate protocols — something that is now accepted will not be in place in England by early June,' the report says, and notes that schools opening in other countries, such as Denmark, 'has been preceded by substantial investment in measures such as additional washing facilities to promote safety.'