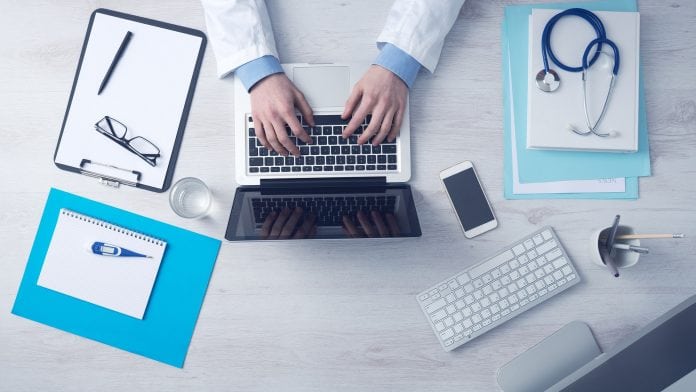 The number of GPs saying they're likely to quit direct patient care within five years is at an all-time high, rising from 35% to 39% in 2017, a new survey by the University of Manchester, UK, reveals.
The figure rose from 61% in 2015 to 62% in GPs over 50. Within this group, 47% said it was highly likely, while 15% said it would be considerably likely.
In contrast, 13% of GPs under the age of 50 said there was a considerable or high likelihood of leaving direct patient care within five years, and 45% reported that there was no likelihood.
More than nine out of 10 GPs reported experiencing considerable or high pressure from 'increasing workloads'.
Increased pressures
There was relatively little change between 2015 and 2017, the average reported pressures remain at a high level relative to previous surveys.
Particularly high average levels of pressure were reported in:
'Having insufficient time to do the job justice';
 'Increasing workloads';
'Paperwork'; and
'Increased demand from patients'.
What is the level of job satisfaction?
Also reported in the survey was the overall job satisfaction which showed a slight increase since the previous survey in 2015, however, the levels of satisfaction this year were the lowest since 2001.
Satisfaction with aspects of the job, such as remuneration, hours of work and amount of responsibility given, although slightly higher than in 2015, remain lower than in the surveys undertaken before the introduction of the new GP contract in 2004.
The respondents reported working an average of 41.8 hours per week. Stated working hours per week have remained largely stable since 2008. 36% said they worked fewer than 40 hours per week, 28% between 40-49 hours, 16% reported working between 50-59 hours and 20% reported working 60+ hours per week.
"Particularly worrying" findings
Professor Kath Checkland, who led the study, said: "Our survey shows there has been little change in the satisfaction and stressor results between 2015 and 2017 survey, though 2015 were already at very high levels.
"Although the declines in satisfaction seen between previous years has stopped, low satisfaction and high pressures have been sustained.
"The all-time high figure of 39% of GPs who say they intend to quit within five years is particularly worrying in terms of the possible implications it might have on recruitment, retention and patient care."
Press release: University of Manchester