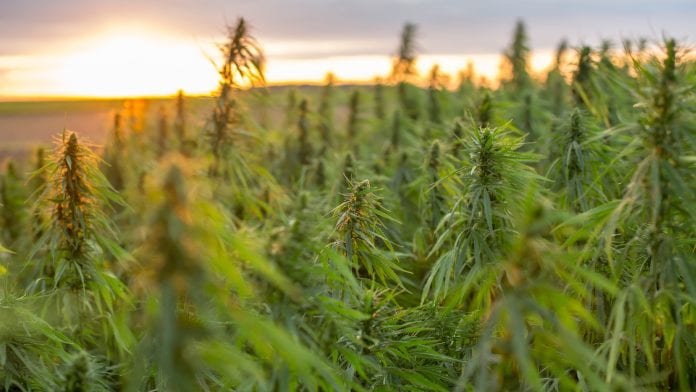 Greenheart offers premium seed-to-shelf CBD and an innovative decentralised finance token.
Greenheart CBD is an Irish-owned company with a vision to bring the finest Irish-made CBD products from seed to shelf here in our native country. The company helps farmers to produce the finest organic hemp crops and process their yield through cold-press extraction machinery, in the most natural way possible.
Greenheart CBD has a proven outstanding track record of consistent delivery of market-leading CBD products. It has spent years researching techniques for cannabis extraction in order to develop its premium homogenised cold-press extraction methods, and to produce the most effective CBD products for the end consumer, with full traceability from seed to shelf. The company was established by award-winning entrepreneurs with deep domain expertise and experience in the CBD industry, as well as in the use of deep technologies such as Artificial Intelligence (AI) and blockchain and their successful deployment in new and expanding industries.
The business launched its CBD product into the retail market in January 2020 and has grown exponentially in the period since initial launch – acquiring over 2,000 new customers for its range of CBD oil products – within this short period.
Popular and profitable
The company has been featured in multiple leading CBD-focused and general interest international publications and media outlets. Its founders have won numerous awards for the quality of the product and the existing business, as well as for their previous successful technology ventures. The team has been featured in Vogue magazine, RTE, Forbes, Nasdaq, Reuters and the Irish Independent (full links to recent media coverage is available in the appendix and on the Greenheart CBD website).
The company has commissioned independent third-party laboratory tests to confirm the quality and content of its CBD product. The independent lab reports are available on the Greenheart CBD website here. The team boasts a huge professional network within the CBD industry ecosystem; and the company has built up a significant social media presence in a short space of time, amassing more than 20,000 followers on Instagram.
Unlike many new companies, Greenheart CBD is both revenue-producing and profitable. Its range of CBD products is available now; and the company is issuing the Greenheart PUNT decentralised finance (DeFi) token to expand the range of its products to the CBD community, offering its token holders a cost effective and operationally efficient way to access the growing range of Greenheart CBD products.
The company is targeting future growth from both its growing retail base and the important network of partnership deals it has agreed with other leading players in the CBD sector.
Our history
Greenheart CBD Ltd was formed by two childhood friends, Paul Walsh and Mark Canavan. Walsh's background was in the technology sector: he had worked globally on multiple blockchain-related projects, gaining excellent connections and taking on major challenges from raising funds for projects to speaking to thousands of people at large industry events. Canavan had a very different base of experience before the two began this project: he came from a family of entrepreneurs and had studied business management in university, before going on to become heavily involved in one of his family businesses, which he developed into a nationwide distribution network.
Walsh – the 'ideas man' – came to Canavan with the initial vision for Greenheart CBD. He had gained great knowledge of the farming sector, an area he is deeply passionate about, and found that farmers needed a more profitable alternative to their mainstream livestock, dairy and common tillage exercise. Hemp has such great environmental and economically benefits that Walsh and Canavan determined it to be the way forward. However, for hemp agriculture to reach its potential, the requisite infrastructure must be built out. This is where Walsh and Canavan's first venture in the hemp space began.
They researched the various methods of extracting the cannabidiol oils from the cannabis plant in order to ascertain the most effective method, not only in terms of optimising the plant's health benefits, but also from a regulatory perspective; and used what they had learned as a base to develop their homogenised cold-press extraction technology.
Canavan and Walsh then received licensing through the Health Product Regulatory Authority (HPRA) and set out to grow hemp for the first time in partnership with farmers in County Wicklow, Ireland, with great success. By engaging in the process of growing the plant from scratch, they were able to truly understand what is involved at every stage of cultivation; and the partners also benefited from the opportunity to test different methods of drying the crop, which is a crucial stage of the process.
At the forefront of cultivation technology
More recently, Greenheart CBD was approached by a company developing drones equipped with Artificial Intelligence software to track plant health remotely. As a seed-to-shelf company, this would fit perfectly into Greenheart's business model by enabling it to demonstrate traceability; as well as showing consumers how focused the company is on quality, by ensuring that the plants that it grows are of the highest quality from the earliest stages of cultivation. Implementing AI drones into its processes has put the company at the forefront of cracking the feminisation of outdoor crops, which would allow farmers to increase the quality and profitability of their harvests.
What makes Greenheart CBD unique?
Greenheart CBD uses a number of unique processes and technology to ensure the high quality of its product range. This includes:
Seed to shelf: Greenheart CBD is a fully traceable company involved in every step of the manufacturing and supply chain process
The finest organic hemp crops: hemp enhances soil health by shading out weeds, which reduces the need for synthetic herbicides; and by adding diversity to crop rotations, improving soil health
Homogenised cold-press extraction methods: cold-pressed oils are considered the highest standard of quality in the CBD spectrum, as they retain all their flavour, aroma, and nutritional value. This process of extraction does not rely on external additives, as is commonly the case with other methods
AI drone technology: Greenheart deploys leading Artificial Intelligence to enhance its CBD cultivation, through its partnership with Zenadrone
'CBDTech': Greenheart is the first CBD producer in the world to deploy a full suite of advanced deep technology to improve and enhance every stage of the growth, development, and production process. This includes Big Data analytics to enhance cultivation, drones equipped with machine learning, wallet application and a sustainable product marketplace, with pioneering AI customer service bots to support and assist our clients
To optimise the extraction of CBD from the cannabis plant, the company makes use of cold-press homogenised extraction equipment suitable for the homogenisation of various types of material, including hemp. High-pressure homogenisation is a mechanical process which works to reduce particle size and to lyse cells: this is done to increase the effectiveness of the oil. By deploying this method of extraction, Greenheart CBD is able to create highly effective CBD products in a natural process, meaning that its edible products are not subject to the terms of the Novel Foods Act and can be classed as food supplements.
The range of product blends currently offered by Greenheart CBD to the retail market includes:
Full Spectrum Homogenised CBD Hemp Seed Blend: the hemp seed is bursting with omega-9 fatty acids, vitamins, and minerals like calcium, iron, magnesium, and zinc. It has a high fibre and low sugar content, so it is excellent for the digestive tract
Full Spectrum Homogenised CBD Flaxseed Blend: flaxseed is a rich source of healthy fat, antioxidants, and fibre. The seeds contain protein, lignans, and the essential fatty acid alpha-linolenic acid, also known as ALA or omega-3
Full Spectrum Homogenised CBD Rapeseed Blend: measured up against other oils, rapeseed oil has the least levels of saturated fat. In fact, it only has half the amount of saturated fat of olive oil. Rapeseed oil is loaded with Vitamin E, which is good for the eyes, skin, hair, as well as the immune system
We have learned that homogenised natural blends help activate the CB1 and CB2 receptors, so a small amount of Greenheart CBD oil goes a long way. Dozens of five-star independent reviews of Greenheart CBD products can be found on our web page.
Innovations in cultivation
Greenheart's hemp is grown on Irish farms; it is then milled and moved straight to our production facility, providing a fully traceable product to the consumer. We monitor and record the movement of our materials using Zenadrone's AI technology.
One key aspect of the Zenadrone project is that it provides full traceability of our products: other innovations which we are working on as part of this project include:
Tracking the health of plants
Identification of male and female plants
Mechanical removal of male and unhealthy plants from outdoor farming scenarios
Soil testing
Two forms of fertiliser spraying
Seed planting equipment
This technology will reduce costs, increase productivity, reduce health and safety hazards, shore up security and increase overall profitability; all while providing a full data chain from the time the seed is planted to the creation of the final product, allowing oversight, compliance and traceability at every stage of the process.
Greenheart has built the first dApp marketplace for CBD products. Developed using industry-leading decentralised platform 'Origin', the dApp marketplace can be used by token holders to purchase Greenheart CBD products, using either Ethereum or the Greenheart PUNT token. The marketplace was launched in January 2021.
The first CBD company to introduce tokenisation
Greenheart CBD has only scratched the surface of this fast-growing industry. In line with the company's commitment to leading CBD innovation, in December 2020 the company launched the Greenheart PUNT token: the world's first tokenised CBD asset.
The Greenheart PUNT is a sustainable DeFi token aimed at encouraging the adoption of CBD products in the wider global community. Each PUNT token represents a stake in 1,000 litres of Greenheart's full spectrum CBD oil (currently valued at $4m). Token holders are protected from downswings in the token price because each token represents a claim on the company's CBD oil – and is fully redeemable for discounted CBD products on the Greenheart dApps marketplace. Holders can even hold or trade the PUNT token on the DigiFinex exchange in Singapore and at other leading digital exchanges to be announced in the near future.
The company is minting one billion Greenheart PUNT tokens, 20% of which will be released to the community over the next five years and all of which will be backed up with at least 1,000 litres of Greenheart CBD oil per year. It will also provide user discounts to a growing group of leading Greenheart partner companies within the global CBD ecosystem.
The PUNT token began trading on the DigiFinex Exchange on 2 December 2020. The token price has grown quickly from its issue price of 0.10 USDT ($0.10), to its current price of around 0.15 USDT.
Why the CBD industry needs its own token
The Greenheart PUNT token provides users with the first liquid CBD token to be used across the company's current and future range of CBD products. It is expected to significantly increase the global market for CBD by expanding the CBD community and, eventually, becoming the preferred payment method for all online CBD transactions. The token provides an easy and cost effective method for customers to pay for CBD-related products and reduce high online payment processing fees. The response from the market to a CBD stablecoin with potential upside has been uniformly positive, particularly from investors who want exposure to crypto as a growing asset class, but protection from the wild swings typical of many crypto assets.
The resurgence of interest in crypto and the entrance of more sophisticated institutional players have jointly led to a demand for digital assets offering real utility, upside growth potential and an underlying commodity value, to allow investors to hedge against crypto volatility. The CBD industry is well placed to provide this growth. The market is enjoying rapid expansion worldwide, as numerous countries loosen rules on CBD production and CBD products gain familiarity and market acceptance.
However, the industry is not without its challenges, and the PUNT token will help solve the key issues facing the CBD industry today; including high payment charges, improper governance and producer reliability. The project will bring good governance to a largely unregulated industry and encourage best practices by adopting detailed due diligence and governance standards across the company and token model. The team includes governance and compliance expertise, as well as a founding member of the International RegTech Association.
As the Greenheart PUNT is the first CBD project in the world to tokenise the commodity for the global community, it allows token holders to enjoy the benefit of upside growth, while using the CBD oil as a floor to ensure the price stays above the issue price of 0.10 USDT. The project is part of the growing decentralised finance movement, which takes advantage of blockchain's capacity to establish decentralised ecosystems which are not controlled by a single entity to provide improved accessibility for token holders. This will help overcome the lack of formal banking support for the CBD industry globally.
Greenheart CBD is in an ideal position to offer this tokenised asset because, unlike many CBD suppliers, Greenheart grows all its own CBD produce in Ireland, from initial planting, monitoring with AI drones and full cultivation. The company is one of only a few end-to-end seed-to-shelf CBD producers, styling itself as 'the brown bread of the CBD world', due to the unique cold-press extraction method which ensures the CBD retains all its original flavour, atoms and quality.
The PUNT project will work to educate the wider community on the benefit of CBD products and green production by utilising Greenheart's large social media presence, proven track record of performance, dozens of positive product reviews, and commitment to sustainable CBD development. Greenheart's PUNT token will provide the company with the requisite financial firepower to expand quickly and become a global market leader for CBD consumer products, while growing the community for our token holders.
This article is from issue 17 of Health Europa. Click here to get your free subscription today.
Contributor Details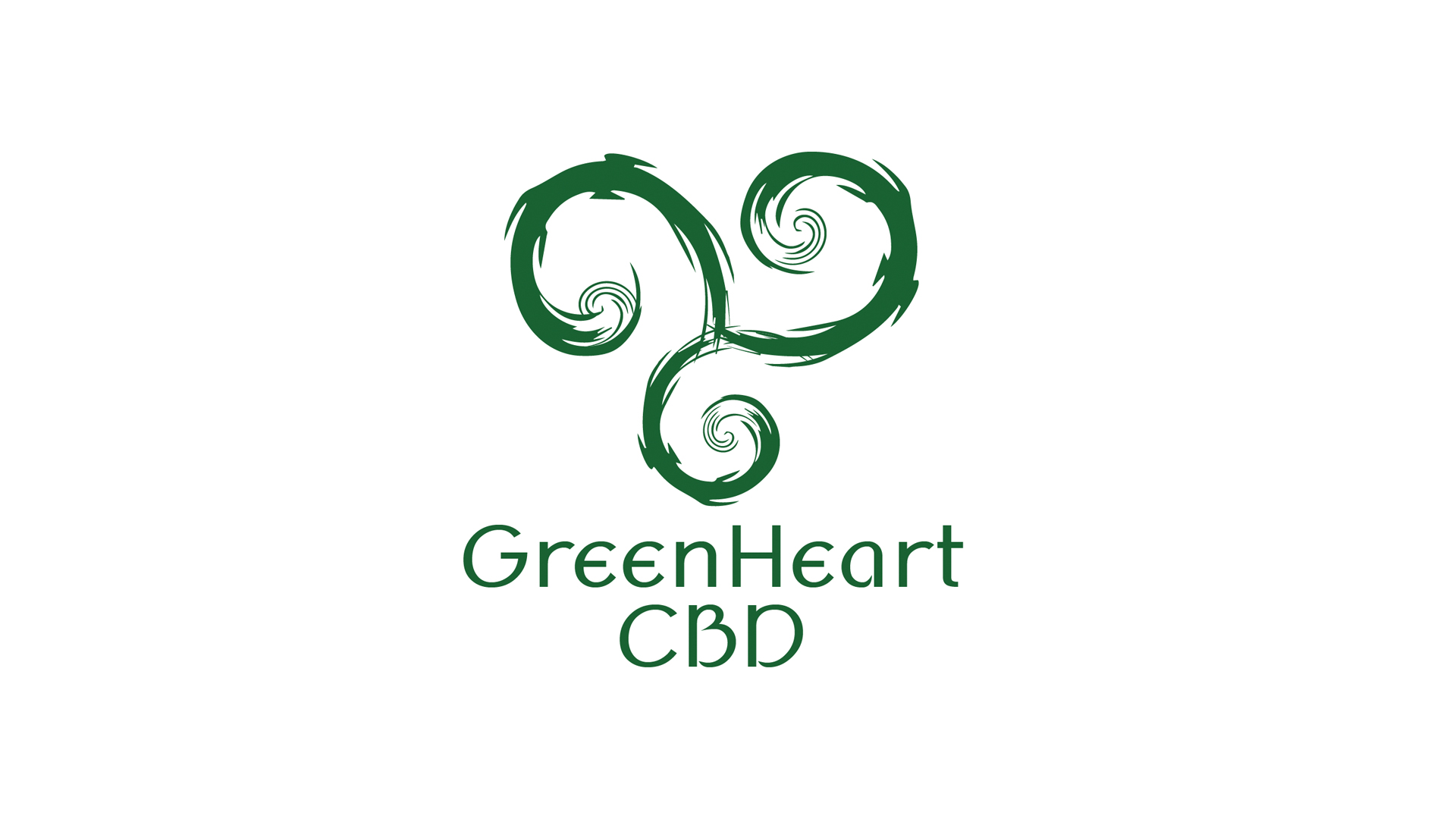 Recommended Related Articles