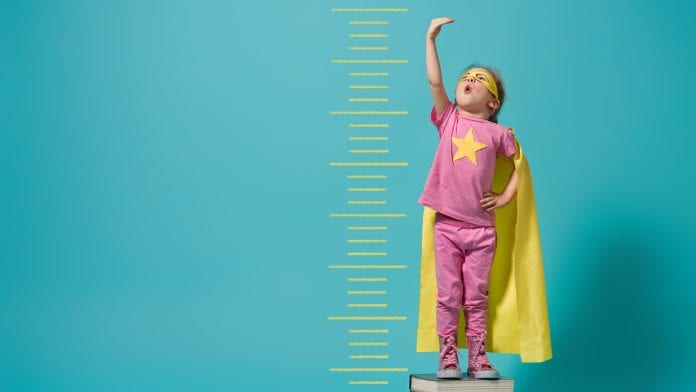 A novel growth hormone derivative that is now in development has demonstrated promise for children with growth hormone deficiency.
The derivative was tested in Phase II clinical trials in children, used as a once-weekly treatment option, demonstrating comparable efficacy, safety and tolerability to once-daily injections of the Norditropin® (somatropin), after one year.
The data
Data, from the REAL Three paediatric Phase II trial in children with growth hormone deficiency (GHD), were presented by Professor Lars Sävendahl at the 58th Annual Meeting of the European Society for Paediatric Endocrinology (ESPE).
The REAL 3 trial compared three different weekly somapacitan doses – at 0.04, 0.08 or 0.16 mg/kg/week – to daily somatropin (0.034 mg/kg/day) in children with GHD.
The 1-year results supported the previously reported 6-month data, with the new finding at one year that mean standard deviation (SD) annualised height velocity was statistically significantly higher with somapacitan (0.16mg/kg/week) compared to daily somatropin.
Jamie Harvey, chief executive officer of International Coalition of Organisations Supporting Endocrine Patients (ICOSEP), said: "Growth hormone deficiency is a slow, devastating condition that affects more than a child's height – it insidiously and profoundly impacts their daily lives and long-term physical and emotional health.
"Once-weekly treatment options in comparison to daily injections could help patients comply with treatment, and therefore help to reduce the medical complications associated with this deficiency."
Phase III clinical trials
Ludovic Helfgott, executive vice president of Novo Nordisk, who have developed the derivative, said: "These results provide support for a Phase III paediatric trial of somapacitan, and based on trials in adults with GHD, we have recently submitted somapacitan for approval for the treatment of adult GHD in the EU and US."
REAL 3 trial and extension phase
REAL 3 is a multinational, randomised, parallel-group, active-controlled trial evaluating the efficacy of three different doses of once-weekly somapacitan after 26 weeks and 52 weeks of treatment in 59 growth hormone treatment-naïve pre-pubertal children with GHD, compared to daily Norditropin® (somatropin) administration. The REAL 3 trial has an ongoing extension period of up to 312 weeks.
Somapacitan
Somapacitan is a long-acting derivative of human growth hormone that binds to circulating albumin and is under investigation as a possible treatment for growth hormone deficiency. Somapacitan is built on many years of protein technology applied for long-acting insulins, glucagon-like peptide-1 and now growth hormone.
Childhood growth hormone deficiency
Growth hormone, a protein produced by the pituitary gland in the brain, regulates growth and metabolism. Childhood growth hormone deficiency is a rare condition in which there is not enough growth hormone circulating in the blood to ensure normal growth.
Affected children experience slowed or halted growth from the age of two to three years onwards, and metabolic irregularities.
The impact of growth hormone deficiency is considerable, and it can affect multiple aspects of daily life for children with the condition, including physical effects, and social and emotional well-being. If treatment is started early, affected children could grow to a normal height.
Currently available growth hormone treatments must be administered as a daily subcutaneous injection. Non-adherence to growth hormone treatment has been shown to negatively affect height outcomes in children with growth hormone deficiency.