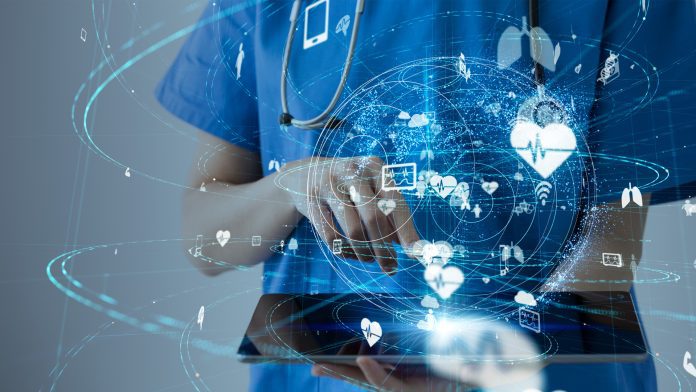 A new study has alarmingly indicated that nearly half of the world is deprived of basic medical diagnostics for common diseases, placing billions of people at risk of contracting life-threatening conditions without the proper infrastructure to identify them.
The investigation, conducted by researchers from The Lancet Commission on Diagnostics, has illuminated that 47% of the global population has limited or no access to adequate medical diagnostics. This means that potentially fatal diseases such as hypertension, diabetes, HIV, tuberculosis, and standard tests for pregnant women for hepatitis B and syphilis are unavailable.
Due to people lacking access to accurate, high-quality, and affordable diagnostics, individuals will either be overtreated, undertreated or not treated at all, with some being exposed to potentially harmful and unnecessary treatments.
The analysis was performed by a collaboration of 25 industry-leading experts from 16 countries to advance global access to diagnostics; the team believes that sufficient diagnostics are pivotal for any healthcare system to function effectively. The researchers hope their report will motivate policymakers to expand and improve the use of diagnostics beyond high-income countries.
Dr Kenneth Fleming, the Commission Chair at the University of Oxford, said: "In much of the world, patients are treated for diseases in the absence of access to key diagnostic tests and services. This is the equivalent of practising medicine blindly. Not only is this potentially harmful to patients, but it is also a significant waste of scarce medical resources.
"For the first time, our analysis shows the shocking scale of the challenges we are facing, and our report offers recommendations on how we close the gap. The COVID-19 pandemic has put testing at the top of the political and global health agenda, and it must be a turning point in ensuring we prioritise diagnostics for all diseases."
What are diagnostics?
Medical diagnostics are vital tests and services that proficiently identify health conditions; these include blood, urine and tissue samples that can be examined at the patient's bedside or in a laboratory or imaging tests such as X-rays, MRI, ultrasound, CT, or nuclear medicine. To produce an estimate of the access to these crucial tests around the world, the team employed extensive data of global access to tests recommended by the World Health Organization (WHO). These tests should be available within a two-hour travel time for the patient and include syphilis testing, urine dipsticks, haemoglobin testing, blood glucose testing, and ultrasounds.
Through analysing the data, the team ascertained that 47% of the planet lacks access to these vital services, predominantly due to underfunding and inadequate resources at all levels. The most staggering gap in diagnostics is seen in primary care, where only 19% of people in low and lower-middle-income countries can access basics tests (other than for HIV and malaria).
Dr John Nkengasong, Director of Africa Centres for Disease Control and Prevention and co-author of the Commission, said: "There are three things that are essential for health security: diagnostics security, vaccine security, and therapeutic security. Strong health systems, and strong public health systems, require all three. Equity starts with regionalising production of health security commodities as much as possible – and this includes diagnostics."
Enhancing global access
The team has estimated that by reducing the diagnostic gap from between 30-62% to 10% for just six conditions, around 1.1 million deaths could be prevented annually worldwide in low-income and middle-income countries. These conditions include HIV, hypertension, diabetes, tuberculosis, and hepatitis B and syphilis for pregnant women. The Commission believes that training and education will be key to mitigating this disparity, estimating that there is currently a shortfall of around one million diagnostic staff worldwide.
Professor Michael Wilson, the Deputy Co-Chair of the Commission, Denver Health and Hospital Authority, commented: "Without a skilled workforce that can use its education and training to the fullest extent, countries will not be able to provide access to diagnostics that are appropriate for each level of care and achieve Universal Health Coverage."
To achieve this reduction in needless deaths, the Commission believes that the implementation of national diagnostic strategies specifically designed for local healthcare needs will be vital. Despite witnessing sensational advancements in diagnostic technologies over the last 15 years, the benefits of these life-saving tools are not shared equally across the globe. This is displayed clearly by the fact that a mere four companies from the USA and Europe control half of the planet's supply of in vitro diagnostics, and a further four companies from the USA, Europe and Japan make up 75% of the global supply of imaging equipment, with the market for in vitro diagnostics and diagnostic imaging valued at $843bn.
"The COVID-19 pandemic has illustrated the risks involved in relying on a small number of medical suppliers. Expanding the production of diagnostics by locating more research, development and production in low and middle-income countries is a key priority," says Professor Susan Horton, Deputy Co-Chair of the Commission, University of Waterloo.
In addition to this, the researchers have identified that improving affordability, enhancing regulatory frameworks to ensure the quality and safety of diagnostics, and increasing the availability of point-of-care tests, self-sampling, and self-testing can help reduce the gap.
Dr Sabine Kleinert, Senior Executive Editor and Dr Richard Horton, Editor-in-Chief of The Lancet, added: "Rapid lateral flow, PCR, and antigen tests for SARS-CoV-2 are discussed daily by politicians, journalists, and the public and available for home self-use or in public places, at least in many high-income countries. Genetic testing to identify SARS-CoV-2 variants early helps in monitoring the spread of the virus and informs vaccine strategies.
"This rapid need for diagnostic capacity and testing has also further increased inequity, showing the manufacturing and capability deficiencies in countries where it is needed most, and raised the ugly spectre of nationalism as a reaction to a global emergency…More attention to diagnostics as a fundamental element of health systems will not only help end the COVID-19 pandemic and strengthen preparedness to combat future pandemics, but will also be crucially important for general disease prevention, high-quality health care, and improved health outcomes globally."
Recommended Related Articles