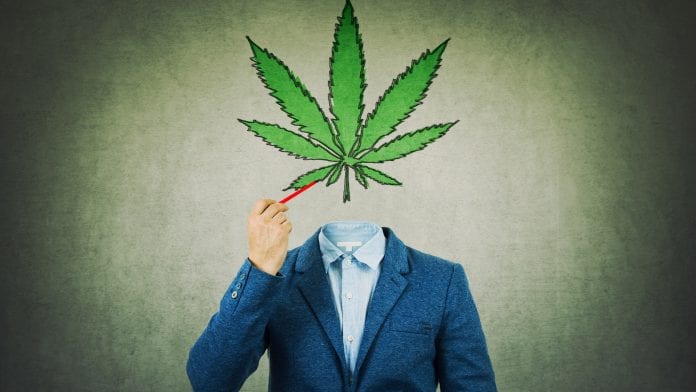 Handpicked Jobs is a cannabis-specific recruitment platform connecting industry pioneers with exceptional talent.
With global cannabis laws moving towards legalisation, and huge investment flowing into legal cannabis across the medicinal, recreational and wellness landscapes; we're truly at the dawn of an immense new global cannabis industry, and Handpicked Jobs wants to bring talent to that industry.
Very rarely do entirely new sectors emerge with such rapid growth potential, and of course with rapid growth, comes new jobs.
The future of the cannabis industry will be shaped by the people that work in it. Which makes recruitment strategy critical – not only for the success of every company in the space, but also to the very shaping of the industry itself.
Handpicked Jobs is a cannabis-specific recruitment platform operating in the UK and Europe. Via its recruitment services, the team at Handpicked Jobs connects exceptional talent with exciting careers in the burgeoning cannabis industry.
How did the team behind Handpicked Jobs step into cannabis?
Handpicked Jobs is the creation of George Vincent, a seasoned recruiter and tech-entrepreneur with strong industry expertise.
Having developed his skills at multinational organisations like Morgan Stanley and Talent2 in London and Hong Kong, George went on to launch RecruiterSupermarket – an online recruitment marketplace connecting employers with recruitment agencies. In a little over four years, George grew RecruiterSupermarket to over 3,000 clients with more than half a million candidates being sent for jobs via the platform.
After the November 2018 legalisation of medical cannabis in the UK and having watched the cannabis industry develop in North America with a keen entrepreneurial eye, George decided to launch Handpicked Jobs and Handpicked CBD. Combining his recruitment and software experience with a passion for the emerging cannabis sector, George launched Handpicked Jobs with a vision to become the UK's go-to recruitment platform for cannabis-specific jobs.
In its first four months, Handpicked Jobs had over 12,500 candidates sign up to the platform, thereby registering their interest to work in the legal cannabis industry, whilst also confirming George's instinct of high interest in the sector.
More than just a recruitment agency
George is keen to point out that Handpicked Jobs is more than just a recruitment agency.
First and foremost, it is a platform that allows people to learn about the cannabis industry and anonymously register their interest to work in it. This candidate-first approach turns the table on normal headhunting practice but is a perfect fit for an industry that is still finding its feet and learning what type of talent it needs.
At the time of writing, most conventional industries are experiencing a shortage of talent, however the cannabis industry is in a unique position in that, for the present moment at least, it's the jobs themselves that are in short supply.
Of course, that stands to change in the coming years, as new cannabis-focused start-ups emerge and scale, and established international cannabis companies set up operations in the UK and Europe.
Europe's largest database of cannabis talent
With that growth in mind, Handpicked Jobs is perfectly positioned to help cannabis pioneers scale their business. By leveraging its network of cannabis-focused talent, years of recruitment expertise and deep industry knowledge, the team at Handpicked Jobs are able to consult on recruitment strategy from seed to shelf.
With over 15,000 active candidates currently on its books, all focused on a career in cannabis, Handpicked Jobs covers an extensive range of skill sets that vary from entry level to executive-level positions. Handpicked's consultants are already working with clients across the entire cannabis value chain. From research and cultivation, through extraction and processing, to packaging and retail.
By combining the power of technology with the human touch of recruitment learned over many years, Handpicked Jobs is bringing a professional recruiting service to an industry that will certainly need it.
George Vincent
Handpicked Jobs Limited
+44 7455 160640
george@handpickedjobs.com
handpickedjobs.com
This article appeared in the first issue of Medical Cannabis Network which was out in January. Click here to subscribe.