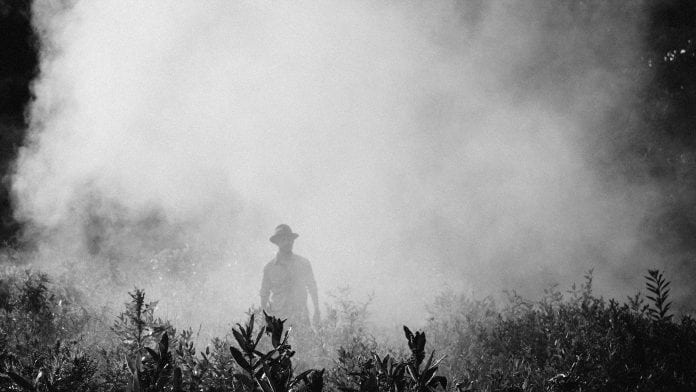 The Novo Nordisk Foundation Center for Biosustainability (DTU Biosustain) formed a spinout, BioPhero, which has receiving €3m in funding to develop products replacing the use of detrimental insecticides.
Novo Seeds, Syddansk Innovation and Syngenta Ventures have invested €3m in BioPhero. The company is developing more sustainable and eco-friendlier insecticides to control insect pests in agriculture.
Funding eco-friendly alternatives to controlling pests
The goal is to provide the agricultural industry with an alternative to the use of conventional chemical-derived pesticides against pests – otherwise known as insecticides.
Irina Borodina, research director at BioPhero and senior researcher at The Novo Nordisk Foundation Center for Biosustainability (DTU Biosustain), says: "Farmers around the world need new forms of environmentally acceptable forms of insect control to protect their crops.
"This seed investment will enable our vision to complete the next stage of BioPhero's development as we begin to bring many pheromones to the market."
Insecticides can not only adversely affect the state of the environment, but there have also been cases of the chemicals having detrimental affects on the human health. Not only are they toxic, but exposure to pesticides can cause several health effects ranging from respiratory problems to cancer.
Next steps: commercialising the insecticide
Investor Novo Seeds has already invested in BioPhero with pre-seed grants through the early phases, but there is the opinion that further commercialising the production of pheromones has excellent potential. With the product not only being an innovative way of combating pests and insects in agriculture, the added benefit of being eco-friendly and sustainable makes the venture an ideal investment.
"The seed investment is a logical next step both for BioPhero and for Novo Seeds, as we aim to build successful ventures in the industrial biotechnology space," says Thomas Grotkjær, principal at Novo Seeds.
For Syddansk Innovation it was vital to support the commercialisation of technology originating from a Danish university.
"We aim to commercialise ground breaking innovation from the universities and we see BioPhero as a very promising university spinout," emphasises Peter Smedegaard, investment and portfolio manager at Syddansk Innovation.
Investor insight is crucial
The collective assistance of new investors will provide an extensive insight into the agricultural and biotech market. Moreover, the combined companies can provide valuable sector knowledge that will help BioPhero to fulfil its mission of developing and creating new sustainable alternatives in this field.
Michael Lee, director at Syngenta Ventures, concludes: "Our investment in BioPhero expresses Syngenta's commitment to stay at the forefront of delivering sustainable solutions. Pheromones could be a key part of managing pests in the future."
More about BioPhero
Founded in 2016, BioPhero is a pioneer in providing low-cost bio-based pheromones to manage pests. Combined with the support of partners, BioPhero has the mission of leading the global transition towards sustainable agriculture, where safe pheromone-based products become the primary method for pest and insect control.