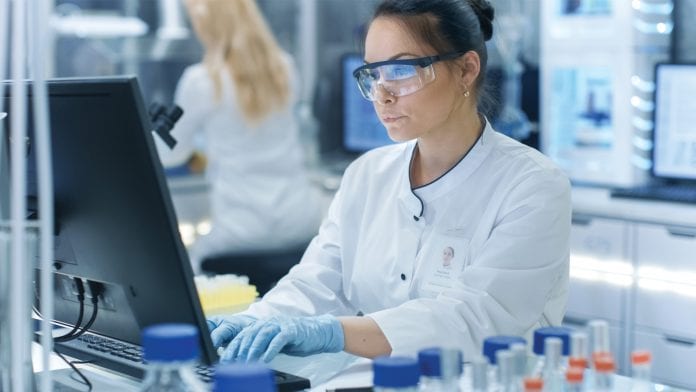 Ever wondered how Health Data Research UK is uniting UK's health data to drive innovation & improve public health? Learn more about the health data science organisation.
Explore the world of health data science, here Health Data Research exists as a not for profit organisation supported with funding from 10 entities in the health sphere from The British Heart Foundation to the Economic and Social Research Council (ESRC). Combining the resources of 22 universities and research institutes distributed across 6 areas of the UK HDRUK connects health data scientists for the purpose of merging the UK's data on health and to utilise this in such a way as to drive improved health outcomes.
This mission is important as by collecting and utilising this data, innovation can be driven forward in the hopes of gaining a deeper understanding of diseases and conditions, in order to improve methods of prevention and treatment. HDRUK argue that "Challenges to human health and health system sustainability are increasing globally. Heart disease, stroke and cancer still account for nearly two thirds of all deaths globally. These diseases affect us deeply – they change the lives of those with the diseases and those who care for them. By making health data available to researchers, we can develop a better understanding of these diseases and ways to prevent, treat and cure them."
Why the UK?
According to HDRUK the UK has some of the densest health data in the world, and thanks to the NHS it is possible to collect a wide variety of data from different populations, and to roll out improvements on a national scale across the institution. Taking into consideration the expertise in research across the UK, along with the vibrant life sciences industry and the talent within the NHS itself and within universities, the UK is primed to drive progress in long term health outcomes, whilst simultaneously nurturing industry.
The HDRUK Philosophy
HDRUK operate on strong principles and values with the organisation describing these as below:
We are transparent: we will share information, insights and innovations so that we learn faster together;
We are optimistic: we believe that we can make things better, that we can do things differently and that we can overcome challenges to create a new and thriving health data ecosystem that benefits patients and the public, the NHS, scientific discovery and industry;
We are respectful: we deliver better results when we work in a truly interdisciplinary way. We listen, share and respect a diversity of thought and opinion, perspective and experience. We are inclusive – leveraging and fairly attributing the expertise and capabilities of others, including patients, carers and members of the public;
We act with courage: we are leading the way and will be prepared to try new things, take risks, embrace ambiguity and challenge the status quo. We will contribute opinions to shape the future of health data research;
We act with humility: we have a lot to learn from others; and aim to be open-minded about the gaps in our knowledge. We work diligently to find partners who can help fill those gaps and value and respect their contribution.
Strategy for 2019/20
Since its establishment in April of 2018, HDRUK have already made substantial progress in rolling out processes to improve the way the UK harnesses and utilises data for example by developing joint grants with their funders, establishing initiatives with third parties, growing their personnel and leadership team, developing an infrastructure and boosting engagement with the public and other relevant bodies.
Looking to the remainder of 2019, ahead to 2020 and to the next 5-20 years, the organisation laid out their plans in a report released in April 2019 entitled One Institute strategy. The document details how HDRUK are striving to create a 'data innovation engine' for the NHS, academia and industry. In order to reach their longer-term objectives, the organisation have laid out their priorities for the next 5 years, targeting some of the most challenging issues currently facing the population:
Improving discovery of new diseases and treatments;
Improving evaluation of safe, effective, affordable treatments for patients;
Improving healthy life expectancy for people living with a common disease;
Improving clinical innovations that enhance NHS and social care services;
Developing and applying advanced health data science to address major health challenges;
Creating more than 10,000 health data scientists;
Creating a world-leading data infrastructure and UK-wide approach to secure data services; and
Earning public trust by engaging and involving people in all aspects of our research and innovation.
With regards to the more immediate term, the report outlines plans to drive innovation in the Human Phenome Project, integrating Artificial Intelligence and Machine Learning into big data and medicine, analysing patient and diverse molecular data to further investigate the root cause of disease, transforming clinical trials and finally using routine health data to influence future clinical decision making and decision making for the health system as a whole.
The report places emphasis on the importance of education and outlines plans to create 10,000 health data scientists by "identifying those with curious minds, technological appetites, and a keenness to be at the forefront of revolutionising patient care. We will create a new type of syllabus to address health data science needs of the 21st Century."
With a streamlined approach HDRUK plan to focus on school leavers by offering apprenticeships and integrating data science training into MBChB curriculums. Secondly, they outlined their intention to fund one-year masters programmes for students of life sciences or quantitative sciences to gain knowledge on the importance of health data science, moving on to developing post-doctoral programmes and supporting career pathways for those already working within the health space.
References
Please note, this article will appear in issue 10 of Health Europa Quarterly, which is available to read now.