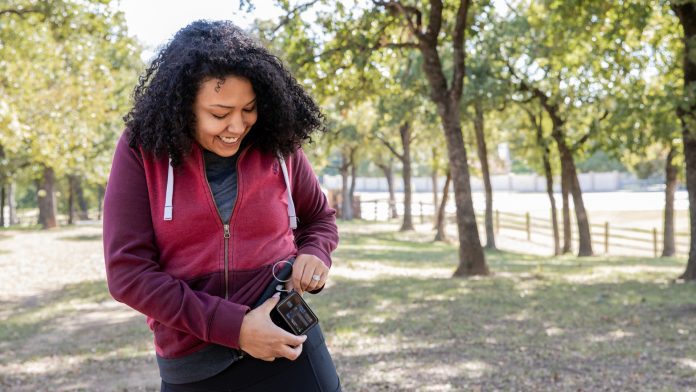 A team of US researchers has identified that there are still significant disparities in access to life-saving insulin pumps among youth patients with type 1 diabetes.
Throughout the last two decades, there has been an overall increase in the use of insulin pumps. However, new research suggests that little progress has been made in combatting ethnic, racial, and socioeconomic inequalities in insulin pump use for younger type 1 diabetes patients.
Estelle Everett, MD, MHS, of the David Geffen School of Medicine at the University of California, said: "We found there is a huge divide in who actually has access to insulin pumps. Racial-ethnic minority groups and those of lower socioeconomic status still have unequal access to this very beneficial management tool.
"This is really concerning because these groups have more challenges managing their diabetes and have a higher risk of complications. Changes in the approach to diabetes care and health policies are needed to ensure equal access to this life-changing diabetes device."
How do insulin pumps work?
If diabetes is not controlled correctly, the disease can result in a range of life-threatening health complications, including blindness, kidney disease, amputation, and heart disease. Insulin pumps revolutionise diabetes management and are small hand-held devices that enable patients to administer insulin with the push of a button.
The pumps provide diabetes patients without a discreet alternative to the traditional method of painful daily insulin injections, with new models also able to connect to continuous glucose monitors and automatically adjust insulin based on the users' blood glucose levels. Overall, insulin pumps have effectively reduced stress related to the disease and made diabetes control easier than ever.
"Diabetes technology such as insulin pumps have revolutionised diabetes management," Everett said.
Health disparities in diabetes care
The team utilised data from the SEARCH for Diabetes in Youth study to perform their research, analysing the use of insulin pumps among participants younger than 20 with type 1 diabetes between 2001 and 2019. The team examined pump use by racial and ethnic groups, health insurance, household income, and formal parental education at different times during this period.
The results signified that at all points of time, the highest rates of insulin pump use were experienced in white, non-Hispanic patients, individuals with incomes equal to or greater than $75,000 per year, and those with an education greater than a bachelor's degree.
Contrastingly the lowest rate of use was among Black patients, people with annual incomes less than $25,000, and those with a high school degree. Despite the overall prevalence of insulin pump use increasing from 30% between 2001 and 2005 to 58.3% between 2016 and 2019, there were no changes in the rates by race, income, and education over time.
Everett concluded: "Inequities in access to diabetes technologies are unacceptable because everyone deserves the opportunity to improve their diabetes health. Studies that evaluate barriers and test interventions to improve technology access are needed to address the persistent inequities in diabetes care."
Recommended Related Articles