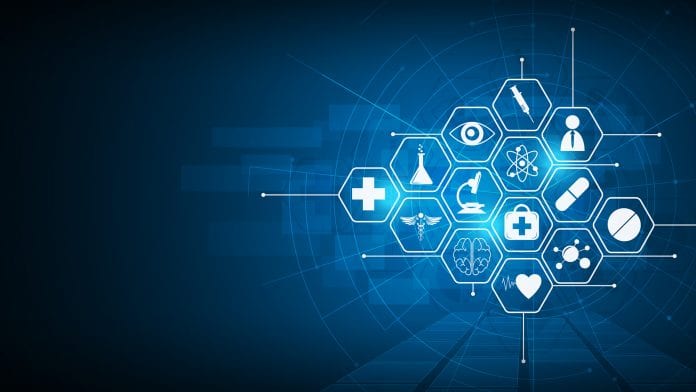 Greater Manchester, along with Cheshire and Warrington, has been successful in its bid to promote the city region as a High Potential Opportunity (HPO) for 'health innovation in healthy ageing'.
This will help to raise the profile of the city region in this key area of Greater Manchester's Local Industrial Strategy, with the ultimate aim to boost the local economy during the 'recovery' phase and 'Build Back Better' at this crucial time.
Announced by the Department for International Trade (DIT) last week in a second phase of the HPO programme, this is the third HPO to be awarded to Greater Manchester and is one of 19 new investment opportunities announced in key sectors and regions to drive millions of pounds of foreign investment into the UK.
Gerry Grimstone, Minister for Investment at the Department for International Trade and the Department for Business, Energy and Industrial Strategy said: "The UK has so much to offer international investors across a variety of key sectors and regions. Our HPO programme looks at some of the sectors and sites across the UK where we see some of the world's greatest challenges being solved.
"Inward investment will help the UK build back better while levelling up all parts of the UK. This is just the start of the steps we are taking to increase inward investment and drive economic recovery."
Healthy ageing in Greater Manchester
This HPO reinforces Greater Manchester's position as a stronghold in molecular diagnostics and SMART technologies which enable early detection and early intervention in patients with chronic diseases and other age-related health conditions, supporting greater independence and quality of life.
Greater Manchester will benefit from DIT's global network who will set out to showcase the region's healthy ageing opportunity on the international stage and contact specific international investors to promote the project.
The development of Greater Manchester's application was led by MIDAS, Manchester's Inward Investment Agency, in consultation with GMCA and Health Innovation Manchester, with the focus on health innovation to reflect the wider LIS strategic priorities and the UK Healthy Ageing Grand Challenge.
Tim Newns, CEO, MIDAS said: "As outlined in our Local Industrial Strategy (LIS), Greater Manchester aims to be a global leader in health and care innovation by improving health outcomes and extending life expectancy. With proven research capabilities and as one of the largest life science and healthcare clusters in the UK, this HPO reaffirms the skills, partnerships and commercial opportunities that exist here for companies developing new healthcare solutions."