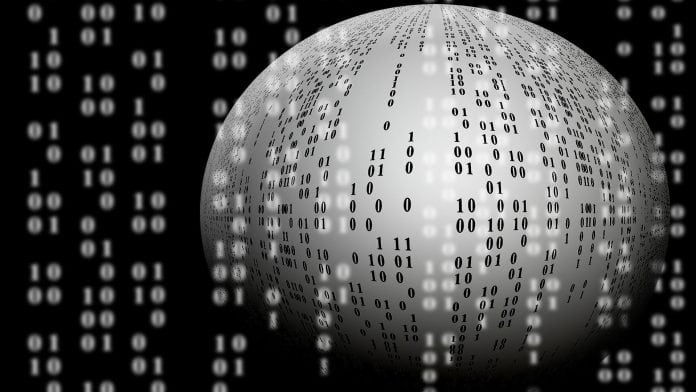 Usman Khan, the executive director of the European Health Management Association, assesses the future for today's European health manager.
An oft-used phrase at the European Health Management Association is that 'health management is not rocket science; it's much more difficult than that!' Reflecting on the content in Health Europa and many other publications in the health policy space, it is easy to see substantiation for such an assertion. Within a sector that operates to a unique set of rules, facing a public whose needs and expectations appear to be growing exponentially, yet having to live with resource constraints not seen in a generation, the challenges facing today's healthcare manager have rarely appeared greater.
Yet this stands in stark contrast to the current situation regarding both healthcare managers and healthcare management in Europe, most particularly when compared to countries such as the USA. A 2006 World Health Organization (WHO) study estimated there to be approximately a third more healthcare administrators in America compared to Europe.1 In the United States not only is it common to have an undergraduate health management qualification to practice, but there is a common recognition that senior health management posts will require a postgraduate Master's in Health Administration (MHA), with organisations such as the Association of University Programs in Health Administration (AUPHA) and the Commission of Accreditation of Healthcare Management Education (CAHME) providing support for the close to 500 different academic programmes on offer.
Health management in Europe
In this respect Europe is in something of a position of catch up. A number of European countries report there being a shortage of health managers, while the core requirements for health managers are only slowly moving towards the standards set in the USA.
However, there are now a range of high-quality under- and postgraduate university programmes in health management available in Europe, including at Bocconi in Italy, Erasmus in the Netherlands, Sofia Medical University in Bulgaria, Frankfurt in Germany, as well as Birmingham and Manchester in the United Kingdom. These programmes are all members of EHMA, and form part of an active EHMA Programme Directors Group now focused on issues ranging from accreditation to curriculum development.
As a not-for-profit membership-led organisation, which has been in existence for over 35 years, the European Health Management Association has focused on supporting excellence in health management, recognising this to be a necessary platform for the efficient and effective delivery of health and social care. Drawing together the delivery, policy and academic communities in partnerships focused on education and training, it has also been extended to include knowledge management and improvement activity, with our member organisations in constant motion, as they seek to stay ahead of the latest developments.
Can health services keep up with demand?
The first major challenge faced by today's healthcare manager is to deal with a demand growth trajectory which shows no sign of abating. It needs to be recognised that there remain countries in Europe where infectious disease and accidents are still major drivers of health service demand, but it is currently non-communicable disease which is creating a level of demand that health systems are finding difficult to meet. This and the ever-increasing challenge presented by an ageing population, manifest in increasing prevalence rates for conditions such as Alzheimer's disease, are creating system pressures for which no national health system has as yet found a full and credible response.
Service demand is both evolving and expanding as a result of demographic and societal drivers, a trend which will only be significantly amplified as a result of current developments in screening and early diagnosis. Driven by technological change, which has made timely and cost-effective diagnostics increasingly accessible to larger segments of the population, we are now experiencing nothing short of a revolution in the field of diagnostics.
Such developments, in themselves revolutionary, are in turn being usurped by innovations in artificial intelligence that turn the mountains of regularly collected health data and the even greater volumes of real-world data emanating from our smart phones and other associated technology into a diagnostic toolkit with a reach and penetration without parallel. When a patient can now come into a hospital following a fall and analysis of their associated health data using AI suggests a potential early diagnosis of Alzheimer's, then the healthcare manager is required to move focus from resources and logistics to data analysis and modelling. This should of course be a good news story for health services, enabling a coupling to prevention, therapy and self-care, but for the healthcare manager it also represents a significant challenge. Health services are likely to require a significant restructuring as resources are pulled out of hospital settings into primary, community and homecare settings.
Health management – a shifting landscape
The very notion of healthcare management has then undergone significant change over the same period that modern healthcare systems have taken shape. The early emphasis on health administration, with its focus on process and bureaucracy, first came to be replaced by management and the role of the manager, only to be usurped most recently by the increasing focus on the healthcare manager as a leader within their particular health system. This has in no small part been brought about by the realisation that healthcare involves the bringing together of a large number of often diffuse stakeholder groups.
Today's healthcare manager is also required to operate across an increasingly complex landscape, which often draws them outside their immediate areas of service responsibility. Their primary focus remains the wards, theatres and clinics, and their principal audience the health professionals drawn together to provide care to patients. However, healthcare managers are increasingly being required to navigate across the boundary of health and social care and are being asked to mediate between the public as patient as well as the public as citizens.
The language of healthcare is changing, and with it the need for an increasingly agile cadre of healthcare managers continues to grow. Not only is the scope of their responsibilities moving from the hospital to the health system, but it is also moving from the patient to population health as prevention, diagnosis, treatment and care increasingly come to be seen as a continuum more than distinct domains.
The healthcare manager is also being charged with helping to deliver not simply effective healthcare but also sustainable healthcare. What does the notion of 'sustainable' in relation to health mean? Most immediately for the healthcare manager is sustainability in terms of delivering care, with health workforce planning an increasing concern within a globalised world. More than this sustainability requires resource management which can counter the inexorable cost pressures apparent in the modern-day health system, and that introduces notions of sustainability associated with meeting future health needs or a requirement to consider the environmental impact of an increasingly technologically driven environment.
Principles and competencies
There is also an increasing recognition of the value of healthcare management as a discipline. Clinical management has always played and continues to play a significant role in European health system management. It is still the norm in many countries for the director of a hospital to come from a clinical background, yet the current trend is to train clinicians and increasingly whole teams of healthcare professionals in the fundamentals of healthcare management. But if patient empowerment is going to become meaningful then should not the principles of health management be extended further? It is no coincidence that the expert patient and patient representative groups are increasingly drawing upon a common management toolkit in order to improve their effectiveness and their ability to form part of wider groups of stakeholders.
This in turn brings one to the issue of health management competencies. Much work has been undertaken in this area, with many universities developing their own sets of competencies as well as this being the case at a national level. So too have organisations such as the International Hospital Federation (IHF) sought to develop international competencies. The process is ongoing and is not fully resolved, but it is evident that many such competency frameworks are prioritising soft skills such as leadership and mentoring over some traditional ones such as resource planning and financial management. What then could the future competencies look like?
Future challenges to consider
Future challenges for health management will focus on being able to resist the well-founded partnership between industry and healthcare professionals, which sees a new medicalised solution for every emergent health challenge. The increasing recognition of health managers operating within a wider health system and a focus widening from the patients under their care to the populations making up the localities in which they work provides a new platform upon which to operate. However, healthcare remains a fundamentally fragmented environment, and being able to connect around a common vision and mission still appears difficult to achieve. On this basis achieving increases in efficiency and improvements in care pathways may remain the central focus of their attention. If they can succeed in facilitating greater collaboration within healthcare organisations, as well as across them, then perhaps this should be recognised as the important first building block of a wider transformation that will be required in order to deliver the sustainable health systems of the future.
Future challenges for health management do not stop here. With the near future likely to offer genome and biome sequencing, once pharmaceutical companies begin to fully explore the opportunities afforded by personalised medicine, the healthcare manager of the future will be faced with not only a more confident and articulate patient community but also one which will want to be treated not as part of a collective but as an individual with an individual set of needs. The patient as consumer, willing and able to self-manage, self-care and self-medicate, presents a new challenge, to which tomorrow's health manager must learn to adapt.
The future of healthcare management and of the healthcare manager is likely to continue to evolve over the coming years – facing on the one side technological developments offering potential breakthroughs in diagnosis, treatment and care, while at the same time being required to utilise a range of softer skills, which will allow their benefits to be fully realised and in doing so help to develop health systems which are sustainable, affordable and fully focused on the needs of those that use them.
Reference
Usman Khan
Executive Director
European Health Management Association
https://ehma.org/
This article will appear in issue 6 of Health Europa Quarterly, which will be published in August.
Recommended Related Articles