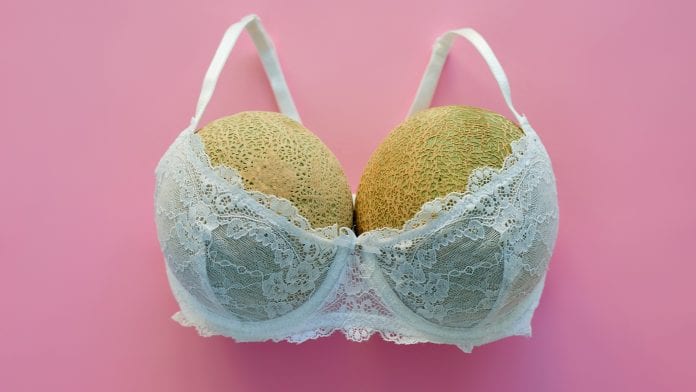 One of the largest studies to date provides those who have had/are thinking to have breast implants an insight into the rare but serious health risks of breast implants.
For those who are unaware, a breast implant is a prosthesis used to change the size or shape of a woman's breast. Typically, women use breast implants to feel more comfortable in their bodies, whereas others choose breast reconstruction to recreate a natural-looking breast after a mastectomy. Health Europa explores more about the health risks of breast implants.
A short history of FDA-approved implants
The saline solution and the silicone gel are the two most popular and Food and Drug Administration (FDA)-approved breast implants.
The saline implant consists of a silicone shell filled with a sterile saline solution during surgery, whereas the silicone implant uses a silicone shell prefilled with viscous silicone gel.
The FDA has not always been in favour of silicone breast implants. In 1992, the FDA decided that the information and research available at the time was not sufficient enough to support approval. The conclusive decision however did not impact gel-filled breast implants for those undergoing breast reconstructions, as this was considered to be a form of investigational medical device, to be further analysed and clinically studied.
However, in the early 2000s, the FDA permitted saline-filled breast implants for augmentation in women above the age of 18 and for reconstruction in women of any age.
The approval for silicone gel-filled breast implants, instead, was valid for a limited number of augmentation, reconstruction, and revision patients at a limited number of locations.
Then, in 2006, the FDA approved silicone gel-filled implants and for the first time, silicone gel-filled breast implants were available for augmentation, as well as reconstruction and revision.
The largest analysis of breast implant patients and the corresponding health risks of breast implants
In 2011, the FDA issued a Safety Communication regarding the link between breast implants and anaplastic large cell lymphoma, a rare type of lymphoma.
Even after the approval of silicone breast implants, the discussion into safety remained open. Several large post approval studies were conducted by the FDA to follow a number of people with breast implants, but up until recently, there had not been a thorough analysis.
This recent research now published in the journal Annals of Surgery, investigated 100,000 individuals who were enrolled in large post approval studies from 2007 to 2010. Roughly 80,000 of these patients received silicone implants, and the rest had implants filled with a sterile saline solution.
72% had breast augmentation, around 15% had revision augmentation, 10% had breast reconstruction, and 3% had revision reconstruction procedures.
The health risks of breast implants
The team found that women with silicone implants had a higher risk of experiencing rare adverse outcomes, including sclerodermia, rheumatoid arthritis, and Sjogren's syndrome.
The risk of developing these conditions was around six to eight times higher than in the rest of the population, moreover, silicone implants were also associated with the risk of stillbirth and skin cancer.
The FDA also found that women with silicone implants may be at higher risk of experiencing surgical complications, compared to saline-filled implants, the typical health risks of breast implants include capsular contracture (scarring around the implant), rupturing of the implant and fluid accumulation.
Researchers conclude that such associations need to be further analysed with patient-level data to provide concrete evidence of the long-term adverse health effects. The long-term safety and implant-related outcomes should inform patient and surgeon decision-making when selecting implants.