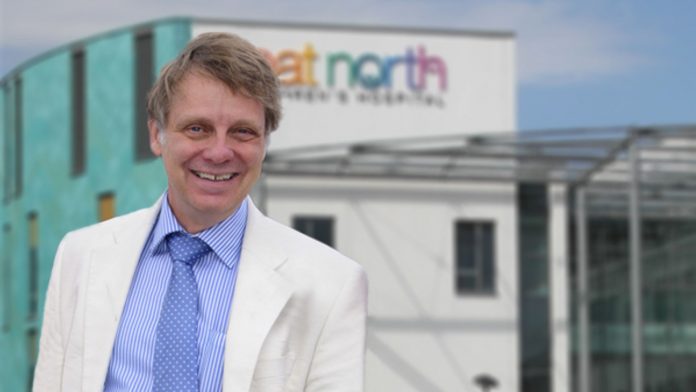 This Rare Disease Day, the Academic Health Science Network is shining a spotlight on the UK Northeast's healthcare pioneers chosen to lead three major European rare disease networks.
The three world-leading consultants from the Northeast – Professor Andrew Cant, Professor Kate Bushby and Professor David Jones – are leading the way on an international stage in rare disease expertise.
Specialising in rarely seen conditions affecting the immune system, the liver and neuromuscular functions, the European Reference Networks are internationally renowned, with expertise and knowledge spanning more than 50 years of pioneering clinical care and research.
Newcastle's prominent global reputation
Across Europe, there are 24 networks covering the full range of around 8,000 rare diseases. In 2017, Newcastle, UK, was designated to lead on three networks on behalf of Europe's rare diseases community. This is more than any other hospital or clinical centre in Europe.
Cant, consultant paediatric immunologist at Great North Children's Hospital, who works on the world-renowned 'bubble' unit, said: "The work the team in Newcastle is doing is hugely important, and being selected to lead the immunology network reaffirms our global reputation in being invited to share expertise and best practice on an international stage.
"My motivation is working towards a time where all babies and children born with a rare immune deficiency are diagnosed as small babies, have treatment that is 100% successful, 100% of the time and ultimately go on to live normal, healthy lives.
"That's why it's so important that we keep moving forward and sharing knowledge, skills and expertise, to create a greater understanding of rare diseases among the medical community."
Between 6,000 and 8,000 rare diseases affect the daily lives of around 30 million people in Europe, many of whom are children.
Rare diseases offer a disadvantage
Bushby, an honorary consultant geneticists and professor of neuromuscular genetics at Newcastle University and leader of the European neuromuscular network, said: "Patients with rare diseases often tend to be at a disadvantage compared to people with common conditions due to difficulties finding out what is wrong with them, finding doctors who understand their condition and having access to the best treatments.
"Expertise tends to be concentrated in specific specialist centres, often reflecting many years of experience and a combination of clinical and research excellence. For Newcastle to be the lead on three major networks makes us truly unique and reflects our longstanding interest in rare diseases and specialist care."
In an innovative attempt to improve equity of care for patients with a rare disease, the European Reference Networks have been initiated by the European Commission to bring together experts from across Europe to develop care guidelines, share clinical expertise and enhance clinical research opportunities in 24 different rare disease groupings.
Jones, an honorary consultant hepatologist and professor of liver immunology at Newcastle University's Institute of Cellular Medicine, who leads the liver network, added: "I think the reason Newcastle has been so successful in the European Reference Networks is because of the very strong working relationship between clinicians, scientists and, above all, patients.
"Caring comes first, and I don't think it is a coincidence that the areas in which we run networks are ones where we have run world-class clinical services, with a very strong patient focus for many decades."