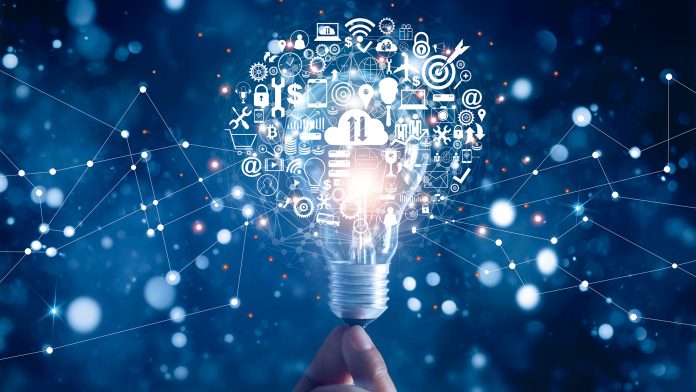 Introducing Healthcare Excellence Through Technology (HETT), the leading healthcare tech event designed to help drive digital transformation across the healthcare sector.
At a time when the NHS is facing extreme pressures and technology can offer efficient solutions, it is important to understand where you are on your digital journey and have clear direction on your next steps – this is where HETT comes in. Discover more about HETT and how the event is striving to advance the healthcare sector with digital transformation.
Health Europa is delighted to partner with the HETT Show – the event will be hosted at ExCeL London in 1-2 October 2019, this is the perfect place to get your brand in front of thousands of senior leaders within digital health. Register for free https://bit.ly/2YtZpwS
Meet HETT
HETT is designed to help drive digital transformation across the healthcare sector, here, Matthew Gould, CEO of NHSX will be delivering a keynote address at 09:50 on the opening day of HETT, to share insight on the role and aims of NHSX.
The HETT agenda will help visitors to tackle the biggest technology-related challenges facing the healthcare sector and industry, below is a brief overview of the agenda:
Succession planning for C-level executives;
Digitally literate procurement and commissioning;
NHS Digital Academy, NHS Leadership Academy and Topol Fellowships;
Formation of ICSs; creating PCNs; merging CCGs;
Cyber Security and Information Governance across organisations; and
Benchmarking digital maturity in Acute, Primary, and Community care settings.
Learn more about the incredible speakers
Below is a list of the NHS Speakers at the event:
Matthew Gould, CEO, NHSX;
Patrick Mitchell, Director of Innovation and Transformation, Health Education England;
Dilshan Arawwawala, Chief Clinical Information Officer, Mid Essex Hospital Services NHS Trust;
Toby Avery, Chief Digital & Information Officer, Surrey, and Borders NHS Partnership Foundation Trust;
Rob Blagden, Deputy Director IT, 2Gether NHS Trust;
Rachel Dunscombe, Chief Executive Officer, NHS Digital Academy;
Matt Edgar, Head of Design, NHS Digital;
Dr. Indra Joshi, Digital Health & AI Clinical Leads, NHS England;
Dr. Jim O'Donnell, Clinical Lead for Slough, NHS East Berkshire CCG; and
Phil Richardson, Chief System Integration Officer, NHS Dorset CCG.
Recommended Related Articles