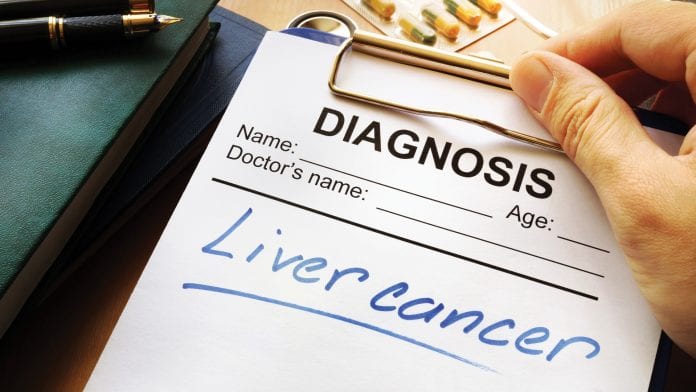 Health Europa explores how an international team of scientists have developed a novel peptide drug that could one day lead to more effective treatments for hepatocellular carcinoma.
Hepatocellular carcinoma is the most common type of primary liver cancer and, according to the World Gastroenterology Organisation, is responsible for more than 600,000 deaths every year. Sorafenib, a tyrosine kinase inhibitor, is currently the first-line drug of choice for patients with the disease; however, it is not without adverse side effects, including bleeding, diarrhoea, pain and, more rarely, skin cancer, breathlessness and aching joints. It also only extends survival by three months.
The lack of effective treatment alternatives and late discovery have combined to make hepatocellular carcinoma the second-leading cause of cancer-related deaths worldwide.
Now, however, hepatocellular carcinoma could soon be stopped in its tracks thanks to an international team of scientists who have developed a novel peptide drug that could one day lead to more effective liver cancer treatment.
The team was spearheaded by scientists at the National University of Singapore's (NUS) Cancer Science Institute of Singapore (CSI Singapore), and included researchers at the Singapore Agency for Science, Technology and Research, as well as Brigham and Women's Hospital, US.
SALL4 – an undruggable target?
Numerous studies have in the past focused on the transcription factor SALL4 as a prognosis marker and potential drug target for hepatocellular carcinoma and other cancers, including lung cancer and leukaemia. SALL4 is normally present in the growing foetus but is inactive in adult tissue; however, in cancers such as hepatocellular carcinoma, it is reactivated, something which has been implicated in tumour growth.
SALL4 has previously been thought to be 'undruggable', but in new research, the Singapore-US team has now shown that this is not the case.
CSI Singapore director Professor Daniel Tenen explained: "In our earlier research, we found out that the SALL4 protein works with another protein, NuRD, to form a partnership that is crucial for the development of cancers" such as hepatocellular carcinoma.
Unlike in previous works, which have attempted to identify small areas or 'pockets' in the 3D structure of SALL4 where a drug molecule can reside and take effect, the researchers instead designed a bio-molecule capable of stopping SALL4 and NuRD from interacting.
In lab experiments, this bio-molecule – which has been named FFW and comprises a small chain of amino acids – not only led to tumour cell death but also resulted in the reduced movement of tumour cells.
Tenen added: "This exciting discovery has important implications for treatment of [hepatocellular carcinoma]. Our work could also be beneficial to a broad range of solid cancers and leukaemic malignancies with elevated SALL4."
In another significant development, the researchers also found that the combination of FFW and Sorafenib could reduce the growth of hepatocellular carcinoma that is resistant to Sorafenib.
According to NUS, most targeted therapies are small-molecule drugs, but well-designed peptide drugs such as FFW tend to possess higher selectivity over large binding surfaces with a safer toxicity profile than small molecules.
Looking to the future of hepatocellular carcinoma therapy
The knowledge that the SALL4-NuRD interaction can be used as a cancer cell-specific target has enormous potential for the future of hepatocellular carcinoma therapy, although more research will of course be needed.
CSI Singapore research fellow Dr Liu Bee Hui explained: "Based on the information we gained from structural and global gene expression, we are continuing our work on this peptide and other peptides with similar structures, with the aim of eventually being able to make them into clinical-grade drugs for the benefit of patients."
Associate Professor Li Chai, of Brigham and Women's Hospital, added: "An ideal cancer target should be cancer-specific and non-toxic to normal tissues. To this end, we are collaborating to find a missing link that can cure cancer and restore normal cell function."
As a next step, the team is keen to explore the effect of targeting protein interactions in cancer types other than hepatocellular carcinoma.
This research has been published in Proceedings of the National Academy of Sciences of the United States (PNAS).
Reference
Bee Hui Lie et al. (2018): Targeting cancer addiction for SALL4 by shifting its transcriptome with a pharmacologic peptide. Proceedings of the National Academy of Sciences 115 (30) E7119-E7128; DOI: 10.1073/pnas. 1801253115
This article will appear in issue 7 of Health Europa Quarterly, which will be published in November 2018.
Recommended Related Articles