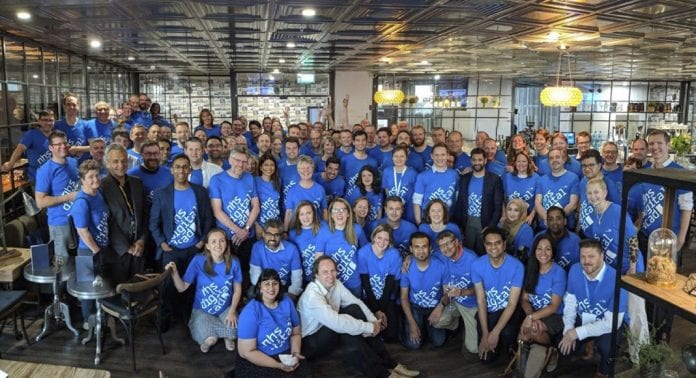 Progress of NHSX and the impact of the Digital Academy is set to feature strongly in HETT's unique programme.
Education and career progression of the next wave of digital leaders, the facilitation of NHS, NHSX and industry collaboration, and empowerment of staff are all key themes at this year's HETT Show – the UK's leading healthcare technology and digital health event taking place on 1-2 October 2019 at ExCeL, London – while all will be looking for signs of progress from NHSX.
Health Europa is delighted to partner with the HETT Show – We will be covering the event on both days – Follow us on Twitter at @HealthEuropa for live updates of the event!
Gaining some clarity regarding NHSX
techUK will be using its platform at HETT to say that while NHSX's 'open door to industry' has been 'a breath of fresh air', and that industry commends its approach to technology – based on industry collaboration; commonly agreed standards; promoting a vibrant market; and buying the best the market can offer – the 'proof is in the pudding' with uncertainty around the future of technology funding and programmes hampering innovation.
Ben Moody, Associate Director – Health & Local Public Services at techUK, is tipped to make a direct plea to Matthew Gould and NHSX over the future of flagship programmes such as the Global Digital Exemplars and Local Health and Care Record Exemplars. He will also be calling for a simplification of the framework landscape, claiming "there are too many frameworks where the process of accession does not justify the effort of bidding".
Speaking ahead of HETT, he said: "I'm conscious that HETT 2019 comes at a time when NHSX will have been operational for just three months. That said, I'm hoping that we will get some clarity about the intentions and funding of flagship NHS tech programmes. We have heard great rhetoric from the centre, but it's undermined if the funds don't follow suit. The industry needs clear signals on NHS tech funds so that we can invest and plan with certainty."
In his keynote, Matthew Gould is anticipated to reiterate NHSX's support and importance of CIO and CCIO roles in the NHS and the commitment to support educational opportunities. This is likely to include that NHSX, with HEE, would be developing increasing offers in terms of development and education for those working in digital health – with the recently launched Topol fellowships no doubt getting a mention.
The NHS Digital Academy
The education theme will continue with the NHS Digital Academy hosting its inaugural alumni event, where cohort 1 students and current cohort 2 participants will be invited to meet to discuss the future of leadership within the NHS and how the Digital Academy and its alumni can fuel this transformation.
Rachel Dunscombe, CEO of the NHS Digital Academy, said: "The first-ever NHS Digital Academy Alumni event will be happening at HETT. I am delighted that our cohort 1 and 2 students will be meeting and celebrating their achievements."
Other topics tipped for top billing across the event are the role of Artificial Intelligence, with Dr Indra Joshi, Head of Digital Health and AI at NHSX leading a panel 'Applying AI to screening: transforming diagnostics'; Tara Donnelly, Chief Digital Officer at NHSX shining the spotlight on whether industry-led collaborations work and how the NHS and industry can work together to break down the barriers that are stifling digital transformation; and Polly Bishop, Director of Digital Experience at NHSX, discussing how to drive adoption of digital services and how a collaborative approach is required across national and local organisations, working with clinicians, suppliers and voluntary organisations.
The event line-up
The impressive line-up includes speakers from across the private and public healthcare sector, including Liz Mear, CEO of the Innovation Agency; Charles Alessi, Chief Clinical Officer at HIMSS International; Dr Garrett Mehl, Scientist at the World Health Organisation; and many more.
In addition to the packed agenda of over 130 expert speakers, the show offers the largest exhibition of any digital health event, featuring over 120 leading and innovative solution providers across operational, clinical and preventative technology, including EMIS Health, Fitbit, UK Cloud Health, TPP, Advanced, HP, IMMJ Systems and WellSky, to name but a few.
Corby Ganesh, Portfolio Director at HETT said: "This year's HETT line-up of speakers promises to bring together the tech trailblazers and world-leading digital healthinnovators who are actively transforming the healthcare sector. They will be offering practical advice, sharing real-life case studies and open discussions about the real challenges facing the digital health community."
Ben Moody, Associate Director – Health & Local Public Services added: "I'm delighted to be attending and supporting HETT again this year. With Expo moving to June next year, this will no doubt be a permanent fixture on the healthtech calendar, providing a great opportunity for health policymakers, providers and the tech industry to convene."