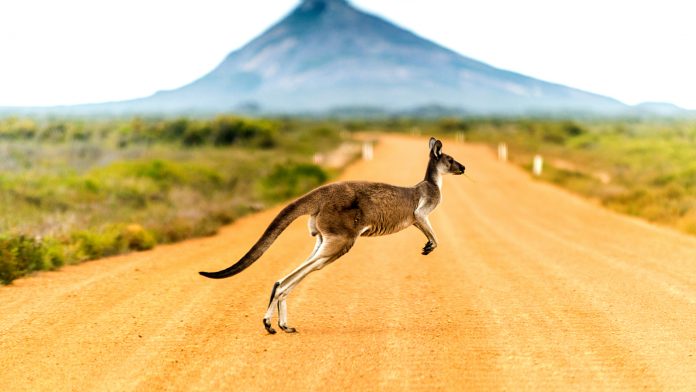 Holigen is the new kid in town in the worldwide medical cannabis market, here we explore their mission to become the next leader in what they call the cannaceutical market.
Its expertise in production, transformation and distribution in Australia mixed with unique conditions in Portugal and top-notch human resources will make Holigen one of the global leaders in the worldwide medical cannabis market, or, as they like to call it, of the 'cannaceutical market'.
Health Europa speaks to Pauric Duffy, founder and CEO, and Peter Comerford, co-founder and CEO, Australia, about the company's background, international expansion plans and the challenging worldwide medical cannabis market.
Could you tell us a little about the history of Holigen?
Duffy: Holigen was formed in 2018 to bring together two operating companies, RPK Biopharma and TCann, to create an international leader in what we define as the fast-growing cannaceutical market, with the mission of ensuring products and solutions to those who need them and at a fair price so that cannabis-related health is always granted and not a privilege.
TCann gathers more than 40 years of experience in both pharmacy and healthcare and has research, cultivation, manufacturing, GMP and the first export medical cannabis licence in Australia. RPK Biopharma holds a cultivation licence, and imminent extraction, import and the first export cannabis licence in Portugal.
These licences incorporate an outdoor and indoor cultivation, including one of the largest outdoor cannabis licences in the developed world (65 hectares/seven million square feet). We are focused on growing high-quality cannabis under conditions that can produce high crop yields measured by the grams produced per square foot of cultivation space.
This, together with our focus on pharmaceutical grade active cannabis ingredients and having a first mover advantage, is expected to enable Holigen to produce a high quantity of products for local markets and for export to international markets.
What differentiates Holigen from the other players in the worldwide medical cannabis market?
Duffy: We are convinced that our facilities for both indoor and outdoor cultivation will provide a significant competitive advantage over other cannabis producers, on the basis that they were designed by a team of experienced pharmaceutical engineers, combining decades of experience in:
Designing and building pharmaceutical facilities compliant with GMP standards
Developing, validating and registering pharmaceutical products
Designing and building cannabis
cultivation facilities
Cultivating cannabis plants.
This combination of construction, design, cultivation and pharmaceutical product development and validation and registration experience will enable Holigen to have significant control over the cultivation environment, complying with the most stringent pharmaceutical regulations applicable to the global cannaceutical market. Holigen's facilities will include industry-leading security systems, climate control, lighting, cultivation systems, and other proprietary cultivation equipment to realise operational efficiencies.
Can you explain further what Holigen's offer consists of?
Comerford: Holigen is expected to produce and launch a range of standardised GMP pharmaceutical grade products, including dried flowers and oils, and will continue to work with researchers to develop effective delivery methods including topical creams, advanced inhalers and sublingual delivery systems. In any given range there can be four variants: high THC, high CBD, 50:50 blend (THC:CBD), and CBD only. As a result of market evolution and new consumer preferences, there will be an opportunity to widen this line of products to include other compositions and/or novel materials that will facilitate the expansion and segmentation of this booming market.
With a highly skilled team of scientists and product developers focused on customer-centric R&D strategies, it is Holigen's aim to be at the forefront of new technologies and solutions to address the needs of consumers and customers while identifying opportunities for patents and trademark protection. We believe, with the resources at our disposal, that we can contribute to helping millions of people with several disease states and health conditions, such as chronic pain, CINV, PTSD, depression, sleep disorders, anorexia, multiple sclerosis, inflammatory diseases, some cancers, HIV, arthritis, epilepsy and more already identified by experts in Europe.
What plans does the company have for the worldwide medical cannabis market? Will we be seeing Holigen move into Europe?
Duffy: We have a trusted presence in over 35 countries worldwide and distribution and trade agreements in several European countries including Germany, Poland, UK and Ireland. The medical cannabis market alone will represent 4% of the growth in global healthcare between 2017 and 2021. Europe will be at the forefront with €58bn-worth by 2028 and Australia will be worth €2bn.
We now have 30 countries with legalised cannabis, and by 2028 it is expected they will number more than 55. I am convinced these factors alongside our experienced teams together with forward-looking regulators in Australia and Portugal will allow our business to grow quickly and contribute to put us in other regions faster than most people believe.
What challenges and opportunities does Holigen face regarding the fast-changing regulatory framework and growing competition?
Comerford: Cannabis has been a registered medicine on the United States pharmacopeia for 150 years, but more recently 100 years of 'prohibition' of the medicine has prevented doctors and scientists from conducting much-needed research.
The Israelis broke the mould in the 1950s and started research despite prohibition and for the last ten years have led the world in research. Many other countries have joined the crusade and the body of clinical evidence is rapidly growing. However, the data on quality and safety is most interesting and is giving significant reassurance to governments to allow doctors to access cannabis as a medicine for patients without completing the standard clinical tests.
The recent call to action by the European Parliament is the strongest statement yet:
'Whereas a review of the existing scientific literature on the subject of cannabis used in a medical setting provides conclusive or substantial evidence that cannabis and cannabinoids have therapeutic effects, such as in the treatment of chronic pain in adults (e.g. in cancer disease cases), as anti-emetics for the treatment of chemotherapy-induced nausea and vomiting or for improving patient-reported multiple sclerosis spasticity symptoms, and are effective in the treatment of patients with anxiety disorders, PTSD and depression
Whereas there is evidence that cannabis or cannabinoids may be effective in increasing appetite and decreasing weight loss associated with HIV/AIDS, in alleviating symptoms of mental disorders such as psychosis or Tourette syndrome, and in alleviating symptoms of epilepsy, as well as Alzheimer's, arthritis, asthma, cancer, Crohn's disease and glaucoma, and that they also help to reduce the risk of obesity and diabetes and mitigate menstrual pain.'1
The regulations on use of medicinal cannabis are rapidly evolving, and access for doctors and patients through pharmacies is being continuously and exponentially improved. Also, the accessibility at the other end of the spectrum for hemp extracts and food products is already very open.
The in-between segments of the spectrum are yet to emerge, but their emergence is expected. Wellness products including high-end medical cannabis and smaller doses/amounts of cannabinoids are starting to emerge. Big alcohol and tobacco have realised that their products, which add to the burden of health economics, can be replaced by cannabinoids which are significantly safer and less expensive on government health budgets. This is incredibly visionary of them and heralds a new era of health and wellness.
For Holigen, we have the capacity (and to date in the developed world we are alone in this) to meet this rapidly growing demand for wellness and health at every level. Our opportunity is enormous. For most people the size of our opportunity is unfathomable, as is the fact that all this licensed and authorised opportunity is for THC as well as CBD.
Up until recently, in Australia doctors were very conservative about prescribing THC. As of November, we have had to ramp up supply to meet an exponential demand for THC as patients report back the differences it has made in their lives.
The challenge for us is to help governments through this maturing process ever more rapidly by helping them learn from the mistakes and, more so, the successes of their predecessors. The opportunities for a square hectarage the size of Holigen between GMP manufacture and cultivation are endless.
What are Holigen's expectations for 2019?
Duffy and Comerford: For 2019 and working very closely with INFARMED and the Portuguese government, Holigen is expecting to fulfil all construction and inspection requirements in order to achieve GMP and outdoor cultivation on its 650,000m2 site by the end of the third quarter of 2019. Estimation of output for 2019 is between 15,000kg and 30,000kg, depending on the number of harvests we can achieve.
We expect to consummate our partnership with our Canadian LP to transfer world-leading genetics, cultivation and extraction technology as well as building on our vastly experienced personnel in other API growing and extraction technology, manufacturing, research and regulatory affairs.
We expect to fulfil our responsibilities on the timeline of our project of national interest and bring jobs and investment to Portugal, and we aim to make Portugal the largest supplier of this amazing product to the hungry markets in the European Union. We expect to honour our commitments in Australia, also supporting the Australian government in achieving its great ambitions of export in the Southern Hemisphere.
Looking to the future we also plan to lay the foundations for full production from both our large-scale grow and manufacture in Portugal and our full manufacturing capability in Australia. Our expectation is that Europe will prefer to be supplied from Europe and that Australia, as a leader in the Southern Hemisphere, will experience similar success.
Pauric Duffy
Duffy is the founder, sole private investor and key driver of TCann and RPK. Having recognised the emerging opportunity in the medicinal cannabis market, Duffy restructured his other business to focus fully on building a value opportunity in the cannabis industry.
He has built successful businesses in Europe, Australia, New Zealand and PNG with turnover of €33m.
Peter Comerford
Comerford is a CEO and senior executive with 32 years of experience leading hi-tech manufacturing, consulting, hospitals and healthcare organisations (private and public), pharmaceutical and healthcare supply and complex logistics.
With a master's degree from the Smurfit Graduate Business School and experience working with private equity partners, Comerford brings strong business knowledge, healthcare knowledge and senior clinician engagement skill to the panel. Among other roles, Comerford leads a specialised pharmaceutical and medical wholesale company with an international presence and supporting significant government contracts.
References
Pauric Duffy
Founder and CEO
Peter Comerford
Co-founder and CEO
Holigen
+351 219 258 155
info@holigen.com
www.holigen.com
Please note, this article will appear in issue 9 of Health Europa Quarterly, which will be available to read in April 2019.