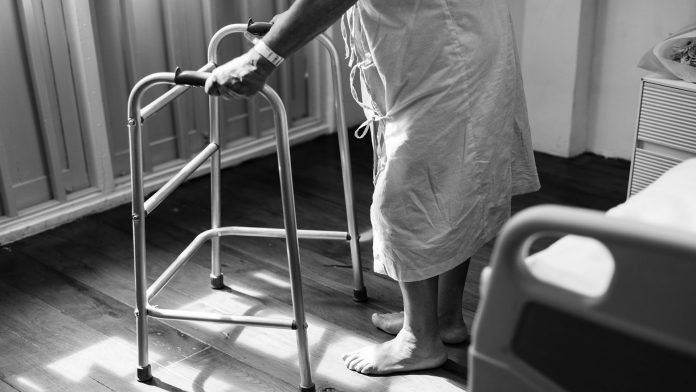 A new Hospital Frailty Risk Score has been devised from a study led by the University of Leicester, UK, which will be used to help frail older people get better support when in hospital.
Published in The Lancet, the study involved looking at the concept of frailty to help identity older people who are more vulnerable with the Hospital Frailty Risk Score.
The aim of this new system is to help commissioners and hospitals identify this group of people, evaluate their outcomes and improve services to be more responsive to their needs.
Identifying those at risk
Helen Roberts, Professor of Medicine for Older People at the University of Southampton, helped design and analyse the study. She said: "Frail older people admitted to hospital are at risk of deterioration in their physical and cognitive function but identifying this group of people is difficult.
"The Hospital Frailty Risk Score for the first time demonstrates how routine hospital data can offer a low-cost method of screening patients by frailty, to identify those at high risk of poor outcomes such as long length of stay, readmission or death, in all hospital departments. Implementing this score across hospitals could enable services to plan to meet the needs of frail people and improve their healthcare."
How was the risk score developed?
In the report, it explains that a three-step approach was used to develop and validate the Hospital Frailty Risk Score:
1. They carried out a cluster analysis to identify a group of older people (75 years and over) admitted to hospital who had high resource use and diagnoses associated with frailty;
2. They created a Hospital Frailty Risk Score based on Tenth Revision (ICD-10) diagnostic codes that characterised this group; and
3. In separate cohorts, they tested how well the score predicted adverse outcomes and whether it identified similar groups as other frailty tools.
Professor Simon Conroy, from the University of Leicester, ommented: "It is hoped that by identifying and focusing upon this high-risk group that hospitals will be able to provide more holistic care to vulnerable older people to improve their outcomes."
Source: University of Southampton