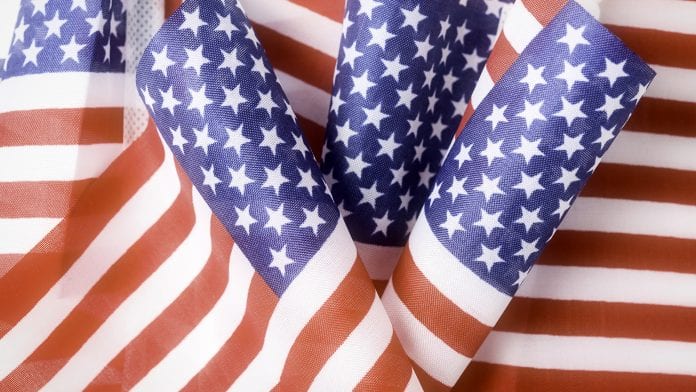 For the first time in history, a standalone cannabis policy reform bill was brought before the House of Representatives for a vote and passed with an overwhelming majority.
The SAFE Banking Act will provide safe harbour for banks and lenders to work with state-legal cannabis businesses to address public safety, transparency, and access to capital.
The Secure and Fair Enforcement (SAFE) Banking Act of 2019, or H.R. 1595, was approved 321-103, including nearly half of voting Republicans, in a suspension vote on Wednesday. The bill was originally introduced by Reps. Ed Perlmutter (D-CO), Denny Heck (D-WA), Steve Stivers (R-OH), and Warren Davidson (R-OH) with more than 100 other original cosponsors.
SAFE Banking Act
The SAFE Banking Act aims to prevent federal banking regulators from punishing banks for working with cannabis related businesses that are obeying state laws, as well as preventing them from halting their services, taking action on loans made to those businesses, or limiting a depository institution's access to the Deposit Insurance Fund.
Due to current federal laws and financial regulations, most banks are unwilling to risk prosecution or punishment to work with state-legal cannabis businesses and often ancillary businesses that service the cannabis industry. This forces many businesses in this space to operate almost entirely in cash, creating public safety issues for everyone involved, from businesses and their employees to tax collectors and regulators.
These policies also hinder the efforts of regulators and law enforcement to effectively monitor the legal cannabis market. Financial services institutions are also unable to provide loans to people in the cannabis industry, which disproportionately impacts small businesses and marginalised communities with less access to personal wealth or investment capital.
The SAFE Banking Act as approved in the House would prevent federal banking regulators from punishing banks for working with cannabis and hemp related businesses that are obeying state laws. The bill would protect ancillary businesses that work with the cannabis industry from being charged with money laundering and other financial crimes, and requires the Financial Institution Examination Council to develop guidance to help credit unions and banks understand how to lawfully serve cannabis businesses.
Access to capital for small businesses would be increased by allowing traditional lending from financial service provides, and regular reporting on loan practices involving women and people of colour in the cannabis industry would be required.
National Cannabis Industry Association
Aaron Smith, executive director of the National Cannabis Industry Association (NCIA), that represents nearly 2,000 member-businesses and tens-of-thousands of cannabis professionals, said: "Having worked alongside Congressional leaders to resolve the cannabis industry's banking access issues for over six years, it's incredibly gratifying to see this strong bipartisan showing of support in today's House vote.
"We owe a great debt of gratitude to the bill sponsors, who have been working with us to move this issue forward long before anyone else thought it was worth the effort.
"Now, it's time for the Senate to take swift action to approve the SAFE Banking Act so that this common sense legislation can make its way to the President's desk. This bipartisan legislation is vital to protecting public safety, fostering transparency, and levelling the playing field for small businesses in the growing number of states with successful cannabis programs."
Positive step for businesses
The bill is a positive step for legitimate cannabis businesses in the United States. CEO and Co-founder of Cresco Labs, Charlie Batchell – one of the largest vertically integrated multistate cannabis operators in the United States – said: "The passage of the SAFE Banking Act by the US House of Representatives represents a significant first step in the effort to provide stability and security to the multi-billion dollar cannabis industry.
"By allowing cannabis companies to access commercial banking services and end their reliance on cash, the SAFE Banking Act would facilitate a safer operating environment for all stakeholders. We continue to see extremely encouraging progress made from a legislative standpoint at both the federal and state levels that is contributing to the normalisation of the cannabis industry.
"The passage of the SAFE Banking Act will also provide access to banking and capital to fuel diversity and make the cannabis industry more inclusive for everyone. The bipartisan support shown in passing the SAFE Banking Act through the House demonstrates the clear merits of this legislation, and we look forward to similar support being shown as the bill moves to the Senate."
The Arcview Group, an investment and market research firm focused on connecting investors with opportunities, key players and indispensable insights into the cannabis sector, also responded positively.
Arcview Group CEO, Troy Dayton, said: "We are extremely encouraged by the historic cannabis reforms passed by the House. It would be a game changer for this developing industry, and we are hopeful that the Senate follows suit. Legal cannabis businesses, which employ more than 165,000 people, would finally be able to operate safely, develop and grow their businesses.
"This step forward begins to pave the way for legal, regulated cannabis businesses to open up a plethora of opportunities, which were previously unavailable. The measure would also have a profound, positive impact on the investment landscape, patients and consumers.
"For years, Arcview has been working towards and supporting this moment. We applaud the progress taken by our regulators and industry and look forward to more reforms being fully enacted."