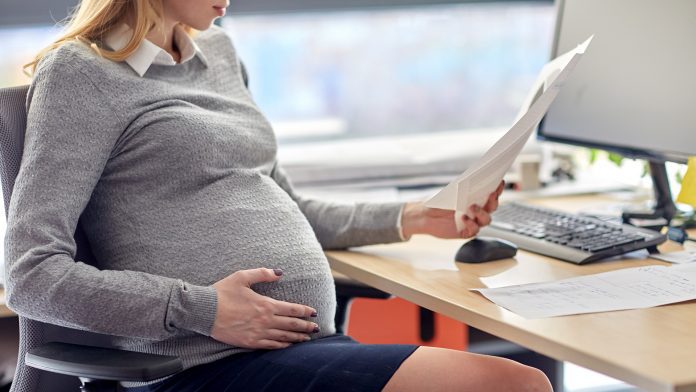 Maternity Action, a leading UK charity, spoke with Monet Bailey about how they support expecting and new mothers, maternity discrimination in the workplace and future policy-level actions.
Finding out you're pregnant is a moment that is often filled with happiness and excitement; however, for some women, the fear of inevitably sharing this news with your workplace can tarnish the moment. Maternity discrimination is the term used to describe a woman being treated unfavourably in the workplace as a result of their pregnancy or pregnancy-related illness.
The reality is that for many women who become pregnant, they face maternity discrimination in the workplace, including losing their jobs, missing out on promotions, and health and safety risks which make doing their job safely an impossible task. To explore this further, Monet Bailey, Digital Editor at Health Europa, spoke with Maternity Action about how and why maternity discrimination still exists in 2023.
Maternity Action is a leading UK charity focusing on improving the rights of all pregnant women, new mothers, and families. Can you elaborate on what support Maternity Action offers women and their families during their pregnancy and beyond?
Maternity Action provides a free legal advice service for pregnant women and new parents which advises on rights at work and benefits for low-income families. Our in-house legal team supports women who have lost their job or are being treated so badly they may be forced to leave and we help to challenge wrongful refusals of maternity pay and benefits.
We also advise on access to maternity care for women who are affected by charging for NHS care because of their immigration status. Many of these women are destitute or should be exempt from charges as asylum seekers or because of exemptions for victims of sexual violence.
How can maternity discrimination still exist in 2023?
The last report into the prevalence and nature of pregnancy and maternity discrimination was conducted by the Department for Business, Innovation and Skills and the Equality and Human Rights Commission in 2015. This research found that 54,000 women a year were dismissed, made redundant or forced to leave their job because of pregnancy or maternity leave. One in ten women were discouraged from taking time off work for their antenatal appointments and one in twenty women experienced harassment or negative comments because of their pregnancy or requests for flexible work.
As a result of this research, the Government committed to tackling discriminatory redundancies by extending the current right to be offered a suitable alternative vacancy that applies to women on maternity leave to pregnancy and up to 6 months after a return to work from maternity leave. However, a long-promised Employment Bill which would address this and other employment rights (such as a new right to neonatal leave and pay for parents whose baby is born very prematurely) has still not been introduced to Parliament although a number of Private Members' Bills are currently going through the Parliamentary process which may, or may not, result in changes to the law.
Maternity Action considers that the proposed extension of existing protection from redundancy does not go far enough. We would like to see a stronger prohibition on redundancy during pregnancy, maternity leave and for 6 months after return to work in order to protect women at this particularly vulnerable time.
There are limited reports and data available covering the current state of maternity discrimination in the UK. What are the most common discriminatory scenarios that pregnant women are facing in the workplace?
Unfortunately, calls to our advice lines suggest that the situation has not improved since the research conducted in 2015. In the current economic climate, we continue to receive many calls about redundancy where women feel that their jobs have been targeted because of their absence on maternity leave or they are being sidelined because they intend to take time out of the workplace.
Health and safety during pregnancy was a big issue during the pandemic when pregnant women were particularly at risk in relation to covid-19 and were some of the last groups to be vaccinated and it remains a particularly difficult issue with women reporting that they are unable to get their employer to make adjustments to their role or to provide safe suitable alternative work during pregnancy.
The pandemic led to some positive changes in working practices with more employers (and employees) seeing the benefits of home-working and other more flexible working arrangements but our advice lines still receive a large number of calls from women unable to get the part-time or other changes to their working hours needed to balance work and childcare and are often forced to leave their job because of an inflexible approach.
With the cost-of-living crisis in full force, the price of bills and other essential items are soaring to all-time highs, yet statutory maternity pay increases at minimal rates every year. Maternity Action recently conducted a survey covering the impact of the crisis on maternity leave, what were the key findings?
Almost 1000 women responded to our survey on the financial impact of being on maternity leave. Nearly two-thirds of respondents (64%) said that they worried a lot about money while they were pregnant or on maternity leave and a further third said that they sometimes worried.  Mothers reported a negative impact on their partner's mental health as well as their own detrimentally affecting their relationship with their partner due to the constant concerns about finances.  More than half (56%) said that money worries affected their health or wellbeing while they were pregnant or on maternity leave. Stress has been linked to poorer pregnancy health and possible developmental problems in babies.  Nearly one in six (17%) said they had struggled a lot to buy the things they needed while they were pregnant or on maternity leave and over half (53%) said that they had sometimes struggled.  Respondents reported having to choose between heating their home and eating with many parents unable to afford to eat healthy meals or some days not even eating at all themselves.  Just over half (51%) said that they had to rely on their credit card or borrow money to cope.  Many told us they soon used up their savings and faced low credit ratings due to the debt they had incurred. Over half (52%) of respondents who were returning to work said that they had returned earlier than planned because of money worries.  This impacted on women's ability to continue breastfeeding for as long as they wanted to as combining work with breastfeeding was just not possible for some.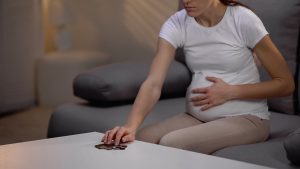 In the last few years, public views have shifted enormously with society demanding positive change. Now, more than ever, stigmas are being broken every day. What further action should be taken at a policy level to address maternity discrimination?
We regularly hear from the Government that maternity discrimination is unacceptable, however, we are not seeing the changes to law, policy and practice needed to address this problem.  Only one in four pregnant women and new mothers challenge unlawful treatment by their employers, as few have the time or emotional resources to do so.  We need a systemic approach to maternity discrimination, rather than looking to individual women to hold their employers to account.
Strengthening redundancy protection is a key change to protect mothers at work.  We should require employers to justify making a pregnant woman or new mother redundant, rather than leaving it to women to track down the evidence of unfair and discriminatory treatment.
We should provide more support to women to swiftly remedy unsafe working conditions.  While employers have a legal obligation to provide safe working conditions, many women struggle to resolve these problems at work. Women should not be forced to leave their job to avoid risks to their health and their baby's health.
We should fundamentally reform shared parental leave so that maternity leave is protected and both parents have an individual right to paid leave to care for their new baby.  All the evidence indicates that the current shared parental leave scheme is complex and unworkable, and has failed to take on board international evidence on how to promote the take up of leave by fathers.
We need to extend the deadline for making an employment tribunal claim from three to six months, as women who are unwell during pregnancy or caring for a new baby are disadvantaged by the very short timeframes.
We also need to reduce the financial pressures on families from low rates of maternity pay, limited entitlement to maternity benefits and the high cost of childcare.
Ros Bragg – Maternity Action Director
Katie Wood – Senior Legal Officer
Kate Moran – Senior Policy Officer
https://maternityaction.org.uk
https://www.facebook.com/MaternityAction
https://twitter.com/MaternityAction
https://www.instagram.com/maternityaction/
https://www.linkedin.com/company/maternity-action/
Recommended Related Articles