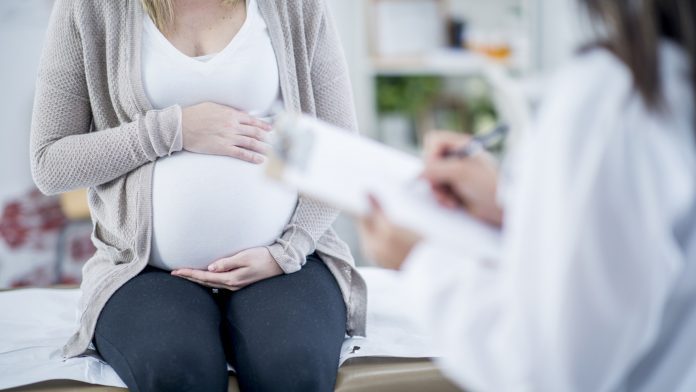 Health Europa spoke with Susan Hogan, midwife and Co-founder of The Baby Academy about the current state of maternity care in the UK and how digital services can support the NHS.
In the last few years, the NHS has and continues to face increased pressure. How has this affected the maternity care sector?
Health services everywhere face pressure, it's a fact of life in the world we live in. It may affect the level of confidence that people have in the service and also may have an impact on staff morale.  It is a situation that as a service provider we are aware of and aim to work within and adapt to in order to always ensure the best care for people who need the service.
In the past couple of years, there has been the added significant pressure that covid has put on resources, particularly on staffing and disrupting the normal maternity services on offer, including antenatal and other parent education and support services.
How can digital healthcare support and shape the future of national health and maternity services?
Digital healthcare is necessary in a rapidly evolving technology-driven world and the provision of digital services, including education, is necessary to ensure patients' needs are met in a way that works for them and to support the achievement of health objectives.  Digital education and support have the potential to improve patient care outcomes and complement existing maternity care services.
Digital healthcare, and specifically online education for expectant parents, can reduce the burden of care on health and maternity services in two main ways, 1) the number of times mum may need to attend medical appointments or be in contact with the medical system and 2) the level of medical intervention required.
1) Through digital education and information (delivered in a way that is convenient and easily accessible) parents are better informed and know more about what to expect during their pregnancy, labour, birth, and after baby is born. This knowledge enables them to have a better understanding and feel more confident.  This in turn can help reduce anxiety about certain issues, their reliance on medical experts, and consequently the number of medical appointments needed.
2) The more parents know the more likely it is to have a normal less intervention-based birth. Their understanding of the labour and birth process through education helps them to be prepared, knowledgeably participate, and be informed active decision-makers in the process.
Both of these can result in reduced costs of care and create overall resource efficiencies for national health and maternity services.
What are the advantages of using an online antenatal service as opposed to a traditional format?
We understand that not all aspects of antenatal care can be virtual. For example, routine antenatal or prenatal check-ups are not an option because there is so much that needs to be physically done at these appointments, but there is still plenty that can be done virtually, such as education and online consultations. This can further enhance and augment the overall service being offered to parents.
Personalisation, convenience, accessibility, and quality are the main advantages for users of online antenatal services. The service can be personalised and curated to each individual through technology platforms – for example curating education and information to a person's specific due date making it uniquely tailor-made for them. Online is always-on, 24/7, making it convenient for everyone – any time and in the comfort of their own surroundings.  There are either no or very low barriers to use so online antenatal services can be accessible to all.  Through technology it is also possible to have the country's leading professional healthcare experts all in one place, consistently delivering the highest quality antenatal service.
As a midwife, what advice would you give to new parents navigating parenthood?
"Doctor Google" and the limitless amount of information available online through websites, social media and online 'experts' etc means that parents can easily become overwhelmed, confused, and anxious in their search for answers. Many parents find that online information is even conflicting and confusing. My advice for new parents would be to avoid the trap of getting information through search engines, do their research and find one trusted source of information that is evidence-based, up to date and trustworthy. This will give them the knowledge they need, improve their confidence and peace of mind, and at the same time ensure they are fully prepared.
Susan Hogan
The Baby Academy
Recommended Related Articles