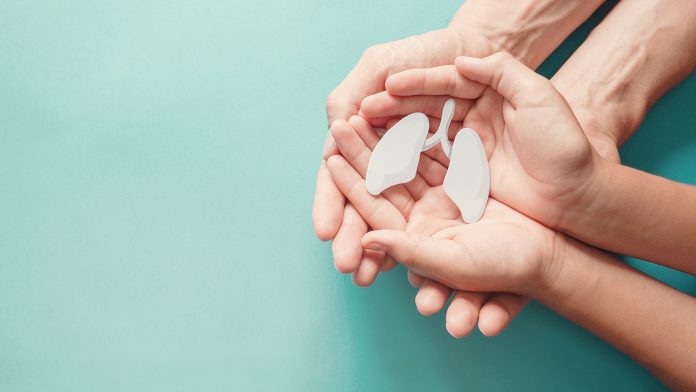 A comprehensive study on lung health from the universities of Essex and Bristol has highlighted the importance of early-life factors on long-term respiratory function.
According to the researchers, their findings can aid the development of predictive tools for respiratory and lung health, reducing healthcare inequality through early-life interventions for those at the highest risk. The study, titled 'Early-life and health behaviour influences on lung function in early adulthood', has been published in the European Respiratory Journal.  
The researchers analysed data taken from 7,545 participants in the University of Bristol's Children of the 90s study, a longitudinal study which followed pregnant women and their offspring since 1991. 
The most comprehensive lung health study to date
The researchers assessed 33 key factors from birth to age 24, when lung function peaks, that could be used to indicate respiratory health in later life. 
"Compared to previous studies on lung health, our work stands out as being the most comprehensive of its kind, to date, as it considers the underlying relationships between these 33 factors, offering reliable findings on their importance on adulthood lung health," explained lead researcher Dr Osama Mahmoud, lecturer in data science and statistics at the University of Essex. 
The researchers investigated factors related to sociodemographic, environmental, lifestyle and physiological characteristics. They discovered that the key factors associated with poor lung health in early life were: 
Mothers with higher BMI (body mass index) during pregnancy;
Mothers smoking whilst pregnant;
Low birth weight;
Children with higher fat mass in primary school;
Children with lower lean mass in primary school; and
Early-onset asthma.
Of all participants found to have at least one respiratory issue at the ages of eight, 15 and 24, 51% were female, 18.3% were born to a single mother, 57.5% had a mother with a low educational level, and 47.3% had a maternal history of asthma or allergies. 
Additionally, 3.4% of participants with respiratory issues came from a family with financial difficulties, 53.7% had siblings, and 5.4% were born prematurely. A further 10.5% were born with caesarean section, and 20.9% and 30.2% had maternal smoking and anxiety during pregnancy, respectively.  
Social and environmental factors are highly relevant
The study supports previous research showing associations between poverty and lower lung function in adolescence. The links between familial financial difficulties and maternal education levels to lower lung function were not surprising to the researchers. However, some factors, such as the link between having a sibling and poor lung health, were more difficult to explain. 
"The results clearly show that out of 33 key factors, the ones which individually most influence the lung function of young adults are their mother's weight during pregnancy if their mother smoked during pregnancy, their birthweight and their body composition at primary school," said Dr Mahmoud 
"With early-onset asthma being another factor affecting lung function, we think this should highlight the need to give these conditions more attention, especially when it comes to primary prevention," he concluded.
Recommended Related Articles