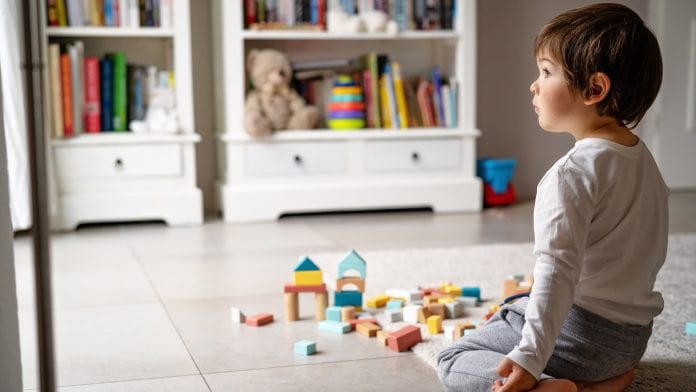 Childline Service Head Alex Gray discusses the mental health struggles among children and young people during the COVID-19 pandemic.
According to NHS estimates, around one in six children between the ages of five and 16 across the UK may now be suffering from issues with their mental health, up from one in nine in 2017. In the last 18 months new mental health troubles have arisen, and existing ones have been exacerbated, by issues surrounding the COVID-19 pandemic, including lockdown measures, health fears, feelings of isolation and precarious family incomes. Research has revealed extensive disruption of mental health treatment, in part because children and young people have been unable to reach the resources they would normally access at school.
UK-based child counselling service Childline was launched in 1986 and merged with the National Society for the Prevention of Cruelty to Children (NSPCC) in 2006. It is contacted by a child every 25 seconds through its free, confidential phone line or through its online chat facility. Childline Service Head Alex Gray tells Health Europa Quarterly (HEQ) about child mental health during the pandemic.
Has the COVID-19 pandemic had a significant effect on the mental health and wellbeing of children and young people?
At Childline, we know that the pandemic has had a devastating impact on the mental health and wellbeing of many children and young people due to the numerous challenges they have had to navigate over the past year. These challenges include the closure of schools, the introduction and easing of lockdowns, concerns about the virus and social isolation.
Since April last year Childline has delivered 73,088 counselling sessions about mental or emotional health, with anxiety, low mood and confidence issues ranking as the most commonly discussed topics. 5,646 of these counselling sessions were with children aged 11 or under, an increase of nearly a third (29%) when compared to the year before.
A 10-year-old boy told Childline: "I'm feeling really sad and upset that I can't spend time with friends and play with them because of another lockdown. I'm not returning to school for another five or six weeks and the news about the number of deaths from COVID-19 has made me more scared. I don't feel like I can tell my mum how I feel inside as it will upset her."
What are some early indications that a child may be struggling with their mental health? Are any particular demographics or groups more at risk?
There is no blueprint for mental health; any child at any age for many different reasons may experience poor mental health.
However, there are things you can look out for if you are concerned your child may be struggling:
Persistent low mood or a lack of motivation;
Not enjoying things that they used to like doing;
Becoming withdrawn;
Experiencing low self esteem;
Spending less time with family and friends;
Feeling tearful or upset regularly;
Changes in eating or sleeping habits; and
Your child might have a very real fear of the people they love and care for dying or getting seriously ill. It can be difficult, but it is okay to have conversations about death.
How can parents and carers balance helping a child through a mental health crisis with protecting their own mental health?
It can be hard for a parent to accept that their child is struggling with their mental health and some parents may blame themselves. However, it is important parents remind themselves that it is not their fault and there are things they can do to support them. This includes:
Letting them know you are there for them and on their side.
Try talking to them – you could do this over the phone if they struggle to open up in person.
Be patient, calm and approachable even if their behaviour is upsetting.
Recognise their feelings are valid and that they can be honest about how they are feeling.
Suggest healthy things you could do together to help you cope like breathing exercises or mindfulness.
If they are struggling to open up to you, remind them Childline is here on 0800 1111 or they can visit childline.org.uk to speak to a trained counsellor via a one-to-one chat or find resources to help support their mental health like the Calm Zone.
It is important that parents also take care of themselves and get support if they find the situation overwhelming.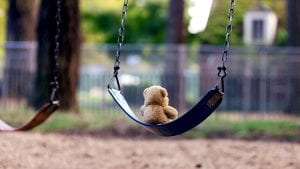 What could be done at the policy level or in schools to better support the mental wellbeing of children and young people?
The UK government's original plans for mental health support teams in schools lacked ambition; and while it is welcome that more children will have access to help by 2023, there needs to be concrete investment to ensure the remaining 65% of pupils across England can get early mental health support in school or the community. Therefore, it is essential young people get the right support at the right time to prevent issues from becoming more serious later. Many children will need help today, but support services are very fragmented.
At the NSPCC and Childline we want to see the government invest in an ambitious plan for children that goes beyond catching up on lessons and includes more mental health support in both the classroom and the community.
Alex Gray
Service Head
Childline
www.childline.org.uk
This article is from issue 18 of Health Europa. Click here to get your free subscription today.
Recommended Related Articles