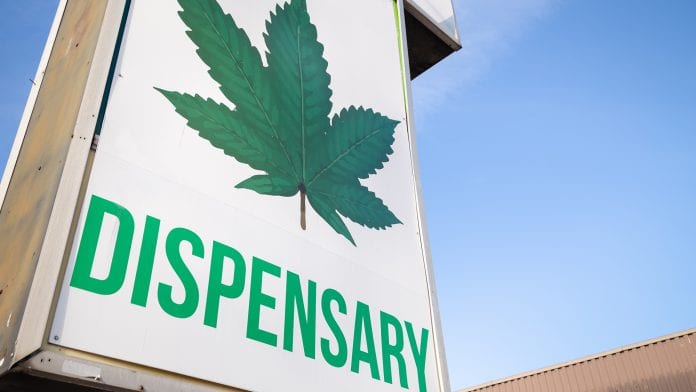 Cannabis Council of Canada President and CEO George Smitherman tells MCN about the Cannabis 2.0 rollout, COVID-19, and the future of Canadian cannabis policy.
In October 2019, on the first anniversary of Canada's legalisation of adult use cannabis, 'Cannabis 2.0' – which lifted restrictions on cannabis-derived edibles, beverages, vapes and topical products – passed into law. With the market for Cannabis 2.0 products forecast to be worth C$27bn annually – of which edibles comprised by far the most lucrative segment, with a projected annual market value of $1.6bn – industry stakeholders were optimistic regarding the economic effects of the regulation. MCN publication speaks with George Smitherman, CEO and President of industry body the Cannabis Council of Canada, to find out how successful the first few months of Cannabis 2.0 have proved and how COVID-19 has impacted the industry.
What role does the Council play within Canada's cannabis industry?
The Cannabis Council of Canada is the national association representing the interests of Health Canada licensees. Our current mandate is to focus on licensed producers of cannabis (LPs).
Has the rollout of Cannabis 2.0 in Canada been successful? What could have been done differently?
The rollout of Cannabis 2.0 continues, with a wide array of products being offered to consumers. There have been somewhat unequal responses to the products and the data is really just starting to take shape to show what products the consumers really are flocking towards. There was quite a lot of criticism that not all products were available when the market opened, however I believe that is a reflection on the commitment of companies to offer high quality products. As a consumer of cannabis, I have been able to sample numerous edible products and am very excited about the continuing product evolution including in the beverage area.
Has the COVID-19 outbreak had a significant impact on the Canadian cannabis industry?
The COVID-19 pandemic has had a very significant impact on the cannabis sector. In one sense the pandemic has seen our sector declared as essential: at the national level, medicinal cannabis was recognised as essential for more than 400,000 patients, and many provinces followed suit with specific essential recognition for cannabis retail. Production costs have increased due to social distancing challenges and many companies have provided enhanced compensation during the period. Liquidity challenges were quite present in the sector before COVID-19; and we should anticipate that those challenges have been exacerbated. We have sought relief for companies from the national government during this challenging period. Recently Health Canada launched a consultation on the matter of providing a deferral on the collection of the regulatory taxes which licensed producers pay annually, amounting to approximately $40m.
How would you like to see policy in Canada evolve to better meet the needs of cannabis consumers and producers? Should more action be taken to filter black market products out of the supply chain?
The biggest step towards meeting the needs of consumers is the building out of sufficient retail store access. In the largest markets of Ontario and Quebec we have some way to go before there is convenient access for cannabis consumers. Even during the COVID-19 period, dozens of new retail stores have opened in Ontario. These retail stores, along with cannabis which has been fully tested and meets the quality and pricing needs of consumers, represent the biggest threat to the legacy markets. Each month we take back market share. Medicinal cannabis similarly may benefit from expanding access to community pharmacies, in addition to the current model whereby patients receive their cannabis directly from licensed producers.
Canada's Cannabis Act Bill C45 [the 2018 bill which legalised adult use cannabis in Canada] was a strong framework with really critical principles that underpin it, especially regarding limiting access of cannabis products to youth. Early evidence indicates that the legalisation of adult use cannabis has not contributed to increased consumption amongst youth.
Are there any key developments or challenges within the Canadian cannabis sector you think our readers should know about?
The Cannabis Act has a legislative review scheduled to take place in the next year or two; and as an association we are working to provide thoughtful proposals regarding how our sector could evolve. One example of a concern that we have shared with Health Canada stems from the unintended consequences of significant restrictions on branding and advertising: we have noted that a lot of the cannabis in Canada is being differentiated on the basis of how strong the cannabis is and its cost. Lost in that is a much greater depth of understanding of the remarkable cannabis plant.
George Smitherman
President and CEO
Cannabis Council of Canada
https://cannabis-council.ca/
This article is for issue 3 of Medical Cannabis Network. Click here to get your free subscription today.