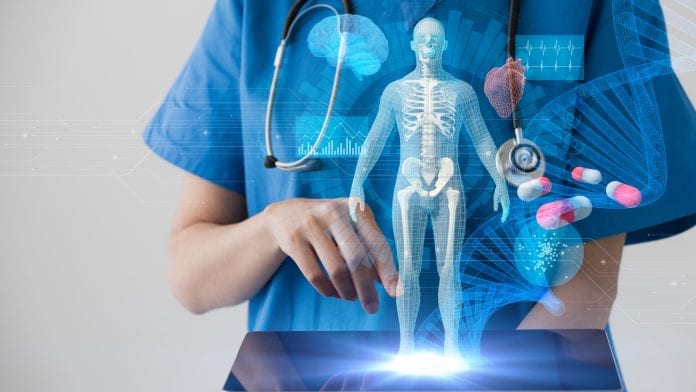 Artificial intelligence (AI) and machine learning technologies are rapidly revolutionising the medical industry around the world.
In order to help build increasingly effective care pathways in healthcare, modern artificial intelligence technologies must be adopted and embraced. Events such as the AI & Machine Learning Convention are essential in providing medical experts around the UK access to the latest technologies, products and services that are revolutionising the future of care pathways in the healthcare industry.
Harnessing the power of AI to save lives
AI has the potential to save the lives of current and future patients and is something that is starting to be seen across healthcare services across the UK. Looking at diagnostics alone, there have been large scale developments in rapid image recognition, symptom checking and risk stratification.
AI can also be used to personalise health screening and treatments for cancer, not only benefiting the patient but clinicians too – enabling them to make the best use of their skills, informing decisions and saving time.
AI and the NHS
The potential AI will have on the NHS is clear, so much so, NHS England is setting up a national artificial intelligence laboratory to enhance the care of patients and research.
The Health Secretary, Matt Hancock, commented that AI had "enormous power" to improve care, save lives and ensure that doctors had more time to spend with patients, so he pledged £250M to boost the role of AI within the health service.
Get access to invaluable expertise
The AI and Machine Learning Convention is a part of Mediweek, the largest healthcare event in the UK and as a new feature of the Medical Imaging Convention and the Oncology Convention, the AI and Machine Learning expo offer an effective CPD accredited education programme.
Hosting over 50 professional-led seminars, the lineup includes leading artificial intelligence and machine learning experts such as NHS England's Dr Minai Bakhai, Faculty of Clinical Informatics' Professor Jeremy Wyatt, and Professor Claudia Pagliari from the University of Edinburgh.
Other speakers in the seminar programme come from leading organisations such as the University of Oxford, King's College London, and the School of Medicine at the University of Nottingham.
The event all takes place at the National Exhibition Centre, Birmingham on the 17th and 18th March 2020. Tickets to the AI and Machine Learning are free and gains you access to the other seven shows within MediWeek.
Health Europa is proud to be partners with the AI and Machine Learning Convention, click here to get your tickets.
Do you want the latest news and updates from Health Europa? Click here to subscribe to all the latest updates and stay connected with us here.