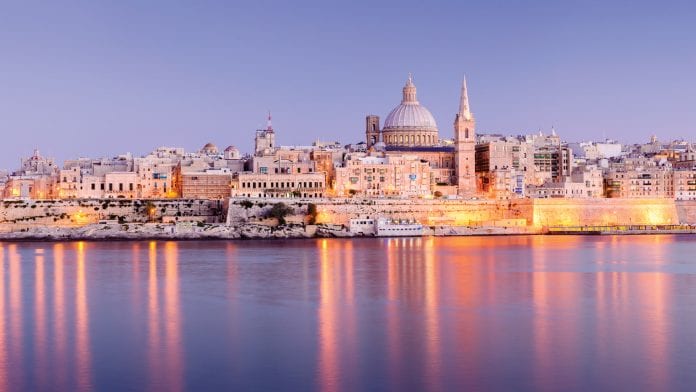 Malta Enterprise wasted no time in creating a regulatory framework for medical cannabis investment ensuring a brighter future for the strategically situated island.
Malta Enterprise seeks to attract inward investment and support innovation within Malta to ensure their robust economy continues to thrive and grow. Malta Enterprise seeks to nurture growth and medical cannabis investment by implementing support measures and fostering an environment in which businesses can thrive unimpeded by restrictive regulatory frameworks. Furthermore, it advises the Maltese government on economic policy from its vantage point of being in close and constant communication with the most significant economic powerhouses in the nation.
Malta Enterprise boasts a diverse workforce from an array of backgrounds allowing them the enviable ability to work with investors from areas of different circumstances enabling them to relate to investors needs and ensure that these can be met effectively. Long term investment and viability is the major goal they are working to promote for the benefit of not only businesses, but for the betterment of the entire population of the country.
With this in mind medical cannabis represents a significant opportunity in Malta. Malta Enterprise recognised this early on and quickly began to construct a framework which was both functional and attractive to companies wishing to grow or scale up their operations. Health Europa Quarterly spoke with Marion Zammit who works within the investment promotion team at Malta Enterprise, to discuss this framework and Malta Enterprise's role in the activities surrounding this industry.
Malta has proven itself as a popular location within Europe for medical cannabis investment. What are the biggest factors which make it so attractive?
Malta is a vibrant nation and boasts a diverse and strong economy. Aviation, advanced manufacturing, life sciences, financial services, information technology, remote gaming, medical tourism and education are all sectors which are successfully thriving in Malta.
Advanced manufacturing is a mainstay and pillar of our economy.
Malta has been home to renowned corporate names, such as STMicroelectronics, which has been manufacturing in Malta for over 30 years and employs well over 1000 employees. Playmobil, the German toy producer, Toly products, which produces cosmetic packaging for many prestigious firms, as well as Methode Corporation and Trelleborg Sealing Solutions which produce automotive components, have all set up their activity in Malta decades ago and have continued to diversify, expand and grow here. The Pharma cluster in Malta, whilst mostly specialising in generic medicine manufacturing, can also boast some important names, like Teva Pharmaceuticals, Siegfried and Medichem from Spain, amongst many others.
Malta has various advantages which are common across the various sectors. An ideal geographic location which serves as a gateway not only to the EU, but also bridges the continents, coupled with English being the language of choice for doing business. The ease of doing business and the central role of Malta Enterprise in acting as a point of reference and support for anyone setting up a business activity in Malta are other important considerations. An experienced workforce and the ease with which one can attract expats to work in Malta, as well as a package of incentives which Malta Enterprise offers to entrepreneurs and companies settling in Malta, add to our attraction as a jurisdiction from where to do business.
In the specific case of medical cannabis production, these factors remained attractive, but there were other important points. The swiftness with which the new Act was enacted and implemented allowed us to be amongst the very first in the EU to regulate the production of medical cannabis. The Act itself was formulated in a very simple manner, in order not to hamper the operations of these manufacturers.
Another salient point in our offer was the involvement of our highly reputed Medicines Authority as regulator for the sector. The Malta Medicines Authority (MMA) is recognised by both EMA and FDA and has carried out inspections all around the globe. For our pharmaceutical cluster, the MMA is of primary importance, and is pivotal in Malta's placement as gateway to both the EU and US markets. When we started to consider the drafting of new legislation enabling the production of medical cannabis products in Malta, our vision was that medical cannabis production will be a natural evolution of the pharmaceutical industry here in Malta. Therefore, with this in mind, we conceived a law which enables the implementation of our vision.
Malta Enterprise has also been key in making sure that the leading companies in the sector, are aware of our regulatory framework, attracting them to set up an activity in Malta, and together with the Medicines Authority, offered a one-stop shop solution for these companies. The ease of access to decision makers and important stakeholders together with our customer relationship management processes are key factors in the support we offer to our clients in ensuring that their projects are successfully implemented.
The industry represents a huge economic opportunity for Malta. How much impact has the investment had so far?
The last information released to the public in May, confirmed that 20 projects had been approved by Malta Enterprise up to that day.
More important than the number of projects are the implications of what this signifies for Malta. We have managed to attract an interesting menagerie of projects from all over the globe, including Canada, Australia and the US. This will have a very important impact on our economy. It is estimated that once all approved projects will be operational, they will supplement exports by an additional 30%. We are creating a new sub-niche in the manufacturing sector and this in turn will make our economy more robust.
Estimates are that in ten years, the European medical cannabis market is set to be worth more than €55bn. Are there already plans to scale up production in Malta to meet the anticipated demand?
Malta Enterprise has a strategic plan to manage this sectors growth and we made sure that this is ingrained in the sector from its very conception. We have an extremely selective process and all the approved projects have gone through a very fine mesh filter during our evaluation. Key criteria were looked at and analysed, including a very thorough due diligence exercise in order to make sure that only the best projects and players made it through.
Aphria, Aurora, MGC Pharma, MPXI, Columbia Care, and Supreme are a handful of the 20 approved projects. Malta's vision is to become a centre of excellence in the medical cannabis scene and key to our success are the projects on which we are building our cluster.
Our vision is to enable the implementation of a complete cluster with activities encompassing the high value-added stages of the industry. We want to have the infrastructure, processes and procedures in place to enable all this. We also want the cluster to evolve and for that reason it is our duty to keep abreast of what is happening in the rest of the world, in order to make sure that whoever is operating from Malta, is doing so at a competitive advantage or at least on the same level playing field as other firms operating in other jurisdictions.
We also believe that even though all the companies in Malta will be export oriented, we still have a duty towards the education and awareness of both the medical profession and local communities.
Have there been any challenges in creating a regulatory framework? What challenges do you anticipate in the future?
Our biggest advantage is in actual fact what outsiders may think of as a disadvantage. Being a small island allows us to have more direct access to decision makers and stakeholders. From the beginning when formulating, discussing and eventually enacting the regulatory framework, the relevant authorities started working together to ensure a harmonious rollout of the new Act. This is what allowed us to overcome any issues which could have become troublesome challenges and enabled us to enact the regulatory framework rather efficiently and effectively.
We will continue to work in this manner to pre-empt and overcome future challenges. This time however, we are working closely not just with the Authorities, but also with all the other important stakeholders. The operators, their consultants, the various service providers they will be availing of, are all being involved in creating this
new ecosystem.
What lessons can other Member States learn from the way Malta has embraced the medical cannabis industry?
Malta has embraced the Medical Cannabis Industry in the same way that it has embraced and endorsed other sectors both new and old. Ultimately, Malta offers a unique set of selling points that, distinguish us from other jurisdictions. It is the uniqueness of our offering, which convinced the various operators that Malta is the right place from where to gain access to the Medical Cannabis markets.
Marion Zammit
Investment Promotion
Malta Enterprise
+356 2542 0000
Tweet @maltaenterprise
investmentpromotion@maltaenterprise.com
Please note, this article will appear in issue 10 of Health Europa Quarterly, which is available to read now.
Recommended Related Articles