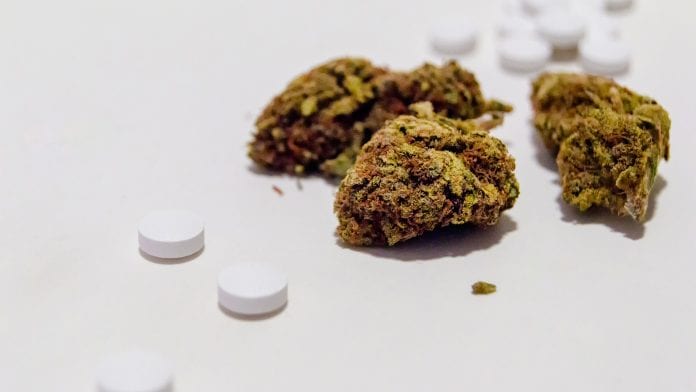 Abuse of opioids is a real crisis and the US Government have worked hard to solve this issue, but it has endured over the years.
Medical cannabis is a new addition in the wellness and health psyche of the US. Some scientists, after considering how medical cannabis works, have been studying the possibility of it being the solution, or part of the answer to help fight against the US opioid crisis.
How the US is battling the opioid crisis
After study and experimentation, the Federal Government came up with five priority areas which they believe can help deal with this crisis;
Enhancing victim access to mediation and recovery options;
Increasing surveillance as a way of helping the government deploy interventions accurately and also to formulate appropriate policies;
To provide support in research on opioid addiction and pain;
Promote access to drugs that can reverse an overdose; and
Providing options, other than opioids for pain management.
The opioid crisis in the US
According to the Centers for Disease Control and Prevention (CDC), the estimated total economic cost for opioid abuse is $78.5bn every year. This figure puts together the cost of treatment for victims, loss of  productivity, costs to the criminal justice system, and treatment for addiction. Besides the economic cost, it is estimated that approximately 130 people die from opioid overdose daily. The opioid crisis is complicated by the fact that it is not only caused by illicit drugs. About 40% of recorded deaths are due to prescription opioids.
The Fight against the opioid epidemic among US States
The opioid crisis is a significant problem in all the states, but some have been affected more adversely than others. The Federal Government provides funds to supplement the state's efforts. The following are some of the methods.
Law reforms
Seeing that many of the opioid addictions and overdoses are from prescription opioids, states have attempted to pass laws regulating prescription and uses of the drugs.
A case in point is the state of New Jersey, which, in 2017, passed a law reducing the number of opioids that can be dispensed from 30 days to 5 days. If a patient needs more of the drugs, they have to go back to the doctor for another five days' worth of medications, at which time the doctor can monitor their progress.
The legislation also requires insurers to cover 180 days of treatment to patients who need it without requiring preauthorisation, among other measures. This ensures that  people who are addicted to opiates will get the help they need quickly. Other states like Massachusetts also enacted legislation requiring doctors to dispense opioids for only seven days at a time. These laws are in line with the CDC recommendation that suggested states only allow for dispensing of seven days or less worth of opiates.
Awareness Education
In some states, the law requires doctors to inform their patients of the addictive effects of opiates when they prescribe them. When informed, patients can report to their doctors for assistance if they realise they are developing a dependency. Other states, such as West Virginia, extend this education to schools where students are instructed on the dangers of opioid abuse. Schools and hospitals are just two of the forums where awareness-building goes on.
How can medical cannabis help the US opioid crisis?
Opioid use that ends up in addiction is usually when the opioids are prescribed for chronic pain. Medical cannabis has been seen as an alternative pain reliever for people with chronic pain to help people avoid the use of opioids. A study conducted by American Marijuana sought to establish whether there was any statistical support that the use of cannabis could reduce the use of opioids.
This survey was conducted in 19 states comparing opioid prescriptions from one year before legalisation and a year after legalisation. Of the 19 states, opioid prescriptions reduced in fifteen and increased in four of the states. Ohio, for example, saw its opioids prescription drop from 82.7% to 63.5%. A substantial 19.2% reduction.
There have been other studies that appear to affirm this trend. One of them showed that states with medical cannabis laws experienced lower opioid prescriptions. At the same time, another one indicated that states with opioid laws had 24.8% fewer deaths caused by opioid overdose.
There have been hundreds of thousands of opioid associated deaths in the United States since the introduction of opioids. This crisis has caused untold suffering to many people and costs the country heavily. An effective alternative to opioids in the management of chronic pain can help manage this crisis. Medical cannabis is showing real promise towards this end.
K. Blake Dwight
Guest author
Founder
American Marijuana
Do you want the latest news and updates from Medical Cannabis Network? Click here for your free subscription, and stay connected with us here.