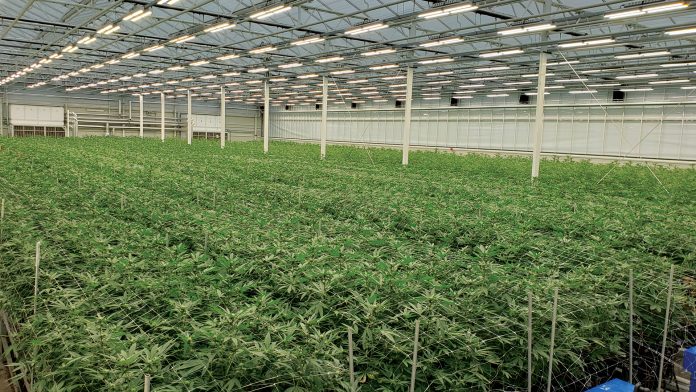 LED lighting solutions specialist Fluence by OSRAM introduces its latest retrofit guide, designed to help greenhouse operators and growers optimise their cannabis cultivation.
Fluence by OSRAM  (Fluence), a leading global provider of energy-efficient LED lighting solutions for commercial cannabis and food production, has announced the first of two comprehensive retrofit guides specifically designed to assist cultivators and growers in determining what they need for a complete, seamless retrofitting process.
The first guide, Greenhouse LED Retrofit Guide, details tips and tricks for greenhouse operators and growers for outlining and optimising their LED implementation and utilisation following a retrofit.
David Cohen, CEO of Fluence, said: "While more greenhouse operators are realising the undeniable benefits of LEDs, there is more to a retrofit than simply changing some lights and flipping a switch.
"Our retrofit guides offer operators the resources, data, and guidelines they need to ensure their LED implementation meets their exact greenhouse requirements to maximise crop yield without sacrificing plant quality or energy consumption."
Greenhouse operators can use the guide to further understand the clear benefits of LEDs, including:
Factors affecting an LED system's return on investment.
How LEDs decrease – and increase – energy consumption for lower costs overall.
Why LEDs enable increased PPFD throughout the warmer months.
How to take the next steps in the analysis of an LED retrofit.
The Greenhouse LED Retrofit Guide also details how operators and growers can properly select an LED spectrum and fixture based on the crop's cultivation requirements, a region's energy prices, and a team's overall greenhouse goals.
"We want operators and growers to know that retrofitting doesn't have to be a complicated process," Cohen continued.
"We are in the corner of those who undergo the retrofitting process by providing them with a complete, comprehensive guide that details every step in the process. Our Horticulture Services team is also available to work with operators and growers throughout the entire retrofitting process to ensure a smooth and successful implementation."
The Greenhouse LED Retrofit guide is available for download here.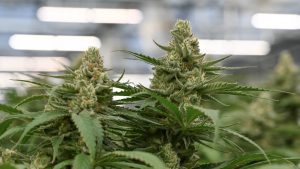 Fluence's cultivation philosophy
Fluence's global team believes in one simple truth: research and relationships, not just product solutions, will be the catalysts that guarantee individual cannabis growers will reach their full potential.
Ultimately, there is no one-size-fits-all approach to cannabis cultivation. Every operation, every cultivar and every set of circumstances is unique. The strategies cultivators deploy to enhance profitability, maximise yield, and optimise facilities should be, too. But the pursuit of perfection cannot be done alone. Cultivators need insights, which they won't find by reading a manufacturer's spec sheet. Cultivators need to know that the strategies they implement will work because they were optimised for them, not because they worked for someone else.
Fluence's goal is to connect customers to the research and relationships that address those needs. The company partners with leading research institutions and groundbreaking operators around the world to better understand the critical role light plays in every facet of cannabis production, from plant quality and spectrum sensitivity to top-line performance metrics like yield and consistency. These studies enable Fluence to provide comprehensive LED solutions backed by data to cannabis growers around the world.
Fluence's latest research confirmed that broad-spectrum LEDs have the greatest impact on cannabis yield and plant quality, revealing up to 35% greater biomass in some cultivars under broad-spectrum LEDs in greenhouse and indoor environments.
About Fluence by OSRAM
Fluence Bioengineering, Inc., a wholly-owned subsidiary of OSRAM, creates powerful and energy-efficient LED lighting solutions for commercial crop production and research applications. Fluence is a leading LED lighting supplier in the global cannabis market and is committed to enabling more efficient crop production with the world's top vertical farms and greenhouse produce growers. Fluence's global headquarters are based in Austin, Texas, with its EMEA headquarters in Rotterdam, Netherlands. For more information about Fluence, visit: www.fluence-led.com
Contributor Details