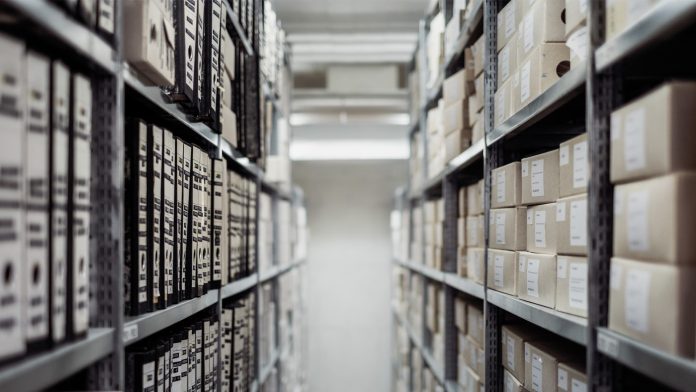 Health Europa provides coverage of this year's HSRAA Annual Conference, focusing in particular on Emma Whale's insight into the regulatory aspects of managing GxP records.
The UK-based Health Sciences Records & Archives Association (HSRAA) is a professional not-for-profit membership association working to promote excellence in records management. Founded in 1981, it provides support and guidance to healthcare organisations across the entire record and document lifecycle, from creation and storage to use and disposal.
The HSRAA is committed to:
Raising the profile of records management and archiving as business-critical activities;
Improving the professional competencies of records managers and archivists;
Encouraging the consistent interpretation of pertinent laws, regulations, and guidance; and
Influencing the (UK and European) regulatory environment.
To this end, the association produces a biannual journal, ONrecord (formerly Sagacity), to help its members stay on top of the latest trends and developments within the industry, and hosts regular training courses on such topics as trial master files (TMFs), the role of the GLP (good laboratory practice) and GCP (good clinical practice) archivist, and GxP inspection readiness.
The HSRAA Annual Conference
The HSRAA Annual Conference in Brighton, UK, which Health Europa attended as media partner, presented a perfect opportunity to look back on a busy year for the association, which has seen its name change from the Scientific Archivists Group to better reflect its activities and members, and to also hopefully attract new members to the group.
The three-day event (25-27 April) also provided a useful space to bring together records managers, archivists, and other likeminded individuals in the healthcare sciences to discuss everything from the clinical and cost-effectiveness data and evidence requirements for health technology evaluation at NICE (National Institute for Health and Care Excellence) to digital archiving strategies and the upcoming General Data Protection Regulation (GDPR), which will be applicable in all EU member states on 25 May.
A perspective on archiving from the MHRA
A particular highlight of the conference was an early presentation by Emma Whale, a senior GCP inspector at the inspectorate of the Medicines and Healthcare products Regulatory Agency (MHRA).
The MHRA is an executive body sponsored by the Department of Health and Social Care that works to support innovation through scientific research and development and to protect and improve public health by promoting the safety, quality, and effectiveness of medicines, medical devices, and blood components for transfusion.
Within this, the MHRA Inspectorate is responsible for ensuring that medicines are available and are of the right quality, in respect to appropriate standards of regulation. It achieves this by licensing and inspecting all UK manufacturers, wholesale dealers, and importers of medicines, and by inspecting clinical trials and toxicology laboratories.
In her role at the MHRA Inspectorate, Whale is responsible for carrying out phase I accreditation inspections, clinical laboratory inspections, GLP compliance monitoring inspections, and GCP inspections of both commercial and non-commercial organisations. She also overseas inspections of organisations conducting bioequivalence studies.
Common mistakes in records managements
In her presentation, which centred on the legislative and regulatory aspects of GxP records management, Whale shared with the audience some of the common errors in records and documentation management she has witnessed during her time as an inspector, among them:
The inspectorate was unable to reconstruct the company's involvement in the study from the documentation that was provided on inspection, because the documentation had been returned to the trial sponsor on completion for archiving, as per clinical trial agreements;
The study findings returned to the sponsor for archiving did not contain all the electronic data – there was no clear and consistent process applied to ensure these were retained/archived by the contract research organisation (CRO);
There was insufficient access to controls to the safe being used as the archive for electronic media;
The archiving processes employed for the study failed to ensure that the documentation from supporting departments was retrieved and archived with other study records;
The processes for electronic archiving were not adequately described within the quality system;
Electronic media was stored in a safe in the archive, but the safe could not be accessed;
There was no named archivist responsible for the archiving of clinical trial documentation/electronic data for interventional trials;
Electronic data was converted to PDF format for archiving purposes, leading to the loss of metadata;
Audit trails were not archived; and
There were long delays prior to archiving.
Increasingly, Whale noted, these findings are coming to reflect the shift from paper records to electronic media – a challenge with which many in the audience were familiar.
Guidance on GxP data integrity
Whale also provided a valuable insight into the MHRA Inspectorate's position on data integrity, a crucial step in ensuring the safety and quality of a product. Here, she pointed to the recent publication of the 'GXP' Data Integrity Guidance and Definitions (March 2018), which sets out the minimum expectation to achieve compliance.
Whale highlighted some of the key guidelines with which organisations should familiarise themselves, including the "first principle of data integrity", Section 3.1, which states: 'The organisation needs to take responsibility for the systems used and the data they generate. The organisational culture should ensure data is complete, consistent and accurate in all its forms, i.e. paper and electronic.'
Whale also pointed the audience to sections on the importance of metadata (which the MHRA defines as 'data that describe the attributes of other data and provide context and meaning'), what to include in data migration and transfer processes, and the difference between archiving (which the MHRA defines as 'protected data for long-term storage') and back-up ('data for the purposes of disaster recovery') when it comes to data retention.
Drawing her presentation to a close, Whale left the HRSAA Conference with one final piece of advice: to make decisions based on risk and the importance of the data over time.
More things to consider
Later sessions on the 'four acts of document management' Creation/Receipt, Distribution/Use, Maintenance/Storage, and Disposition), lessons learned from the implementation of a new records management database at global pharmaceutical company Takeda, and how to get started with digital preservation rounded out the conference, which also included a series of lively and interactive debates on contentious topics within the industry:
Should drafts (in certain cases) be considered records and be managed and archived in the same way as final documents?
Can records be effectively managed as individual record series? Should they be managed in 'big buckets'? and
Is GDPR an unnecessary burden on business?
All in all, the HSRAA Annual Conference provided an invaluable insight into the ever-evolving and ever-more complex field of archiving and records management in the healthcare sciences, as well as an unmissable opportunity for related stakeholders to come together to discuss common challenges, exchange best practice, and look ahead to future developments.
This article will appear in issue 5 of Health Europa Quarterly, which will be published in May.