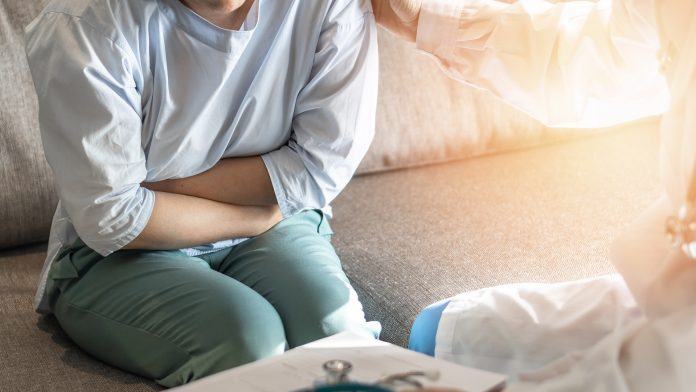 A genetic signature of 27 microorganisms in stool samples can identify people at risk of pancreatic cancer.
A groundbreaking discovery by researchers in Spain, part-funded by the UK Charity Worldwide Cancer Research, has found a new method to identify individuals at risk of pancreatic cancer which could revolutionise early detection of this disease.
Pancreatic cancer is a rare cancer type, but survival rates remain low. This cancer type is often diagnosed late due to symptoms being hard to spot and not appearing until a later stage; this makes finding new methods to detect pancreatic cancer early a priority.
The study was published in the journal Gut.
The influence of the microbiome on pancreatic cancer diagnosis
In the most comprehensive study to date, researchers from the Spanish National Cancer Research Centre (CNIO), led by Núria Malats, and the European Molecular Biology Laboratory (EMBL) in Heidelberg, led by Peer Bork, collaborated to address the influence of the microbiome on the incidence of a pancreatic cancer diagnosis.
They found a molecular signature of 27 microorganisms in stool samples that could predict whether patients are at high risk of pancreatic ductal adenocarcinoma, the most commonly diagnosed pancreatic cancer and even detect patients with earlier stages of the disease.
The team have applied for a patent to develop a pancreatic cancer diagnosis kit that detects microbial genomes in stool samples in a rapid, non-invasive, and affordable way.
Dr Malats and Dr Bork said: "Sophisticated biostatistical and bioinformatics analyses have allowed us to construct a signature of 27 stool-derived microbes, mostly bacteria, that discriminates very well between cases with pancreatic cancer and controls, both in their most advanced and earliest stages."
By utilising the highest predictive value of the stool gene signature, it could act as a biomarker to define the population at risk of pancreatic cancer and, if validated in clinical trials, it could be key for early diagnosis.
Dr Helen Rippon, Chief Executive at Worldwide Cancer Research, said: "This new breakthrough builds on the growing evidence that the microbiome – the collection of microorganisms that live side by side with the cells inside our body – is linked to the development of cancer. What's amazing about this discovery is that the microbiome of stool samples from patients could be used to help diagnose pancreatic cancer early. Early detection and diagnosis are just as important an approach to starting new cancer cures as developing treatments.
"Pancreatic cancer is one of those cancers that we have seen very little improvement in survival over the last few decades. It's often diagnosed late when it has already spread to other parts of the body and treatment options for people are extremely limited. This research provides hope that an effective, non-invasive way to diagnose pancreatic cancer early is on the horizon."
Analysing samples from participants
Screening programmes target families with a history of pancreatic cancer, representing 10% of the burden of the disease. By including the researcher's new approach, it could help to detect the rest of the population at risk of pancreatic cancer by understanding the microbial signature of stool samples.
The researchers conducted a unique case-control study with 136 individuals (57 newly diagnosed patients, 50 controls, and 27 patients with chronic pancreatitis) characterised at epidemiological and clinical levels. Samples of saliva, faeces and pancreatic tissue were taken to analyse their microbiome. The subjects were recruited from two Spanish hospitals in Madrid (Ramon y Cajal Hospital) and Barcelona (Vall Hebron Hospital).
Recommended Related Articles